Authorized Chuck Berry Documentary In The Works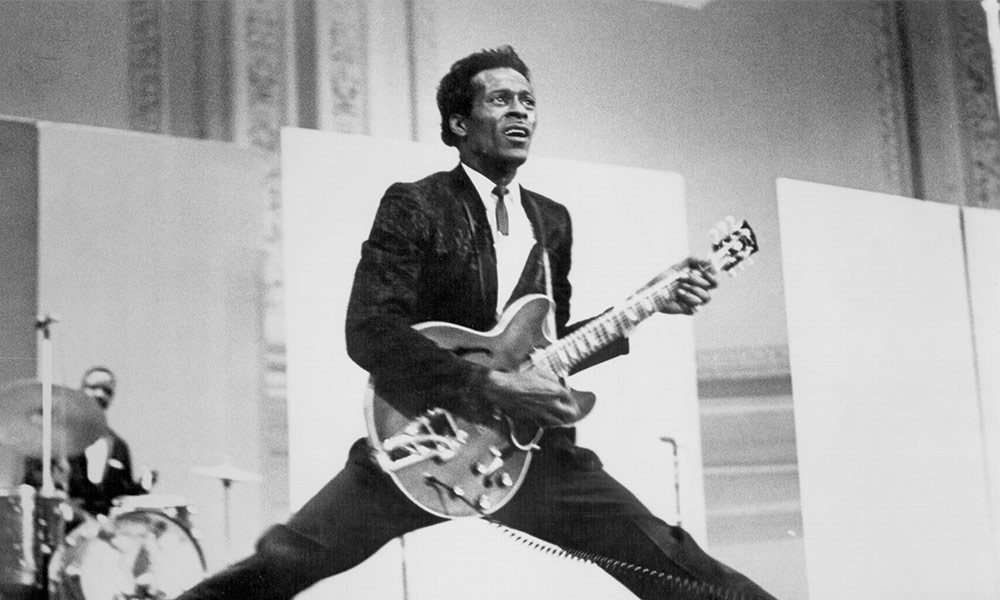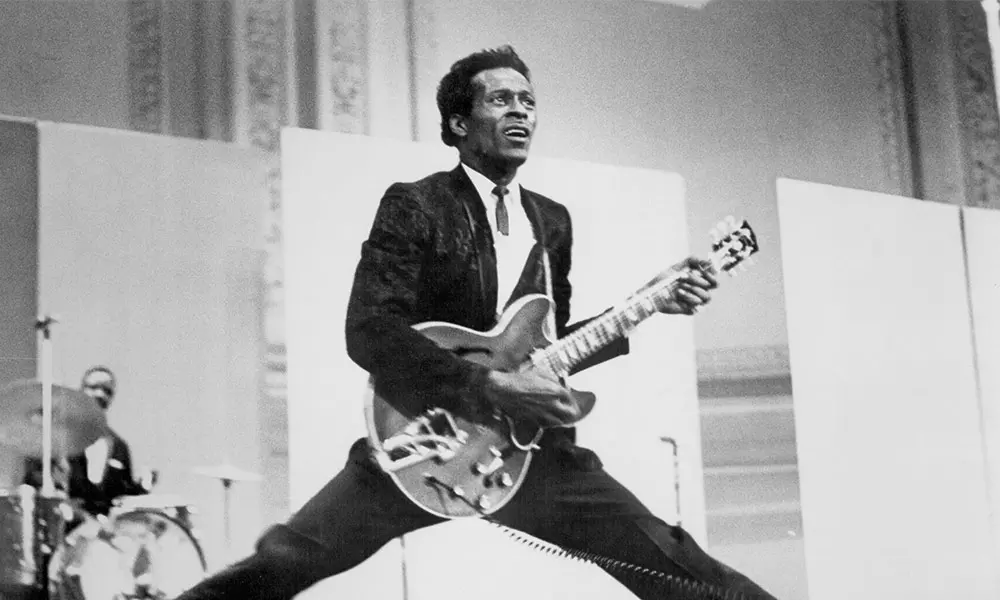 Seminal rock'n'roll pioneer Chuck Berry is to be the subject of a documentary and dramatized biopic which is being made in cooperation with his estate.
Berry, who died on 18 March 2017, is one of the most influential guitarists of early rock 'n' roll, bringing to life such classics as 'Johnny B. Goode,' 'Roll Over Beethoven', 'No Particular Place To Go' and 'Maybellene,' among many others. His duck-walking stage struts and unforgettable guitar solos echoed down through the decades on records that followed.
UK-based indie Cardinal Releasing Ltd. signed the deal with the estate and the artist's widow Thelmetta Berry. The plan is to produce a feature documentary, tentatively titled Chuck! The Documentary, and then follow with a biopic. Principal photography has reputedly started on the documentary.
Berry has been the subject of previous films, including Taylor Hackford's Hail! Hail! Rock 'n' Roll, a 1987 documentary that brought together The Rolling Stones' Keith Richards, Eric Clapton, Linda Ronstadt, Julian Lennon, Etta James, Robert Cray and Berry's long-time piano sidekick Johnny Johnson for two concerts in St. Louis to commemorate his 60th birthday.
British-born director Jon Brewer is set to produce and direct the documentary. Originally in music management, Brewer first produced a documentary–style program for television in 2003 with the production of Michael Hutchence – The Loved One. Soon after, he produced and directed a feature documentary for television on the Nirvana front-man, Kurt Cobain. Brewer then began The Classic Artists Series, beginning with the band Cream, and later chronicling the careers of The Moody Blues, Yes and Jimi Hendrix.
Cardinal has a long history of music biopics, including studies of B.B. King, Nat King Cole, Jimi Hendrix and Mick Ronson.
"I am very privileged to be able to produce and direct this fully authorized and official story of the legendary Chuck Berry," Jon Brewer said in a statement.
The dramatized biopic will reportedly start pre-production this summer after the documentary is wrapped. Berry's final album, Chuck, was released last year and featured contributions from the Berry family.
Explore Our Chuck Berry Artist Page. 
Format:
UK English