B.B. King & Others In R&B Photo Exhibit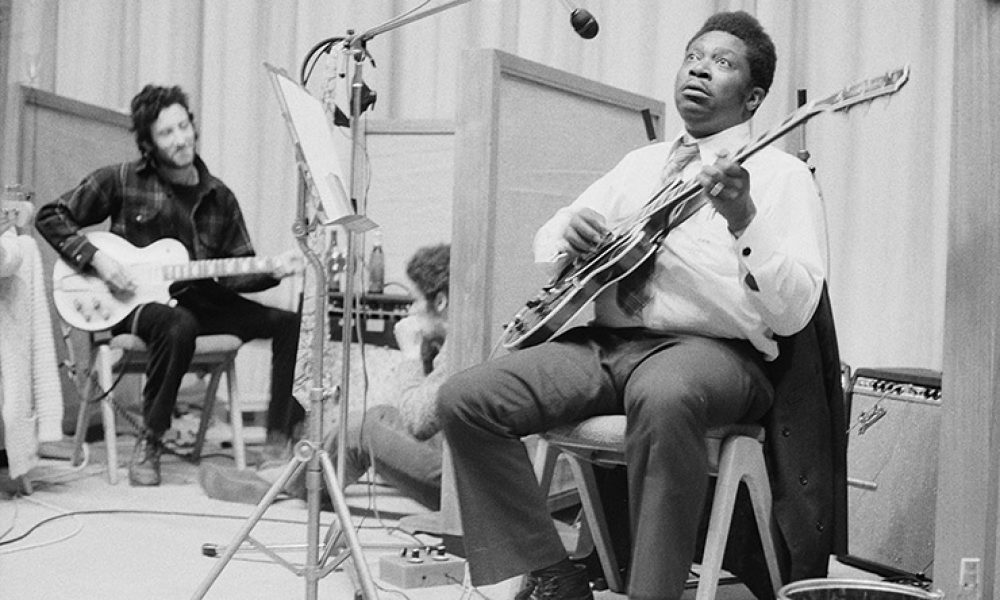 Here's a striking photograph of B.B. King in action on stage that forms part of an exhibition currently running at the International Centre of Photography in New York. The Early Years of Rhythm and Blues is a collection of some 50 black and white images taken by Houston-based photographer Benny Joseph, from the Documentary Arts Collection.
The photos, curated by Alan Govenar, chart the rise of R&B music and some of its key artists and settings in the 1950s and '60s. The Dallas-based Documentary Arts, Inc, was founded in 1985 to offer new perspectives on historical and cultural issues, and has donated the collection to ICP.
The above image shows B.B. on stage at the City Auditorium in Houston in 1962; below, we see R&B singer Della Reese performing in the same city.
Here's an evocative time capsule photograph showing Houston's Club Matinee in 1957, with a billboard for the local R&B station KCOH above it and a vehicle further promoting the sound of "The Big Voice":
The exhibition also features Joseph's images of Lightning Hopkins, Junior Parker and Mahalia Jackson, and his pictures of other such promiment figures in African-American culture such as Martin Luther King, Thurgood Marshall and Barbara Jordan.
Gallery hours for The Early Years of Rhythm and Blues at ICP, in Jersey City, New Jersey, are 10am-5pm until 16 January, but by appointment only. For location details and to contact ICP, click here.
Format:
UK English