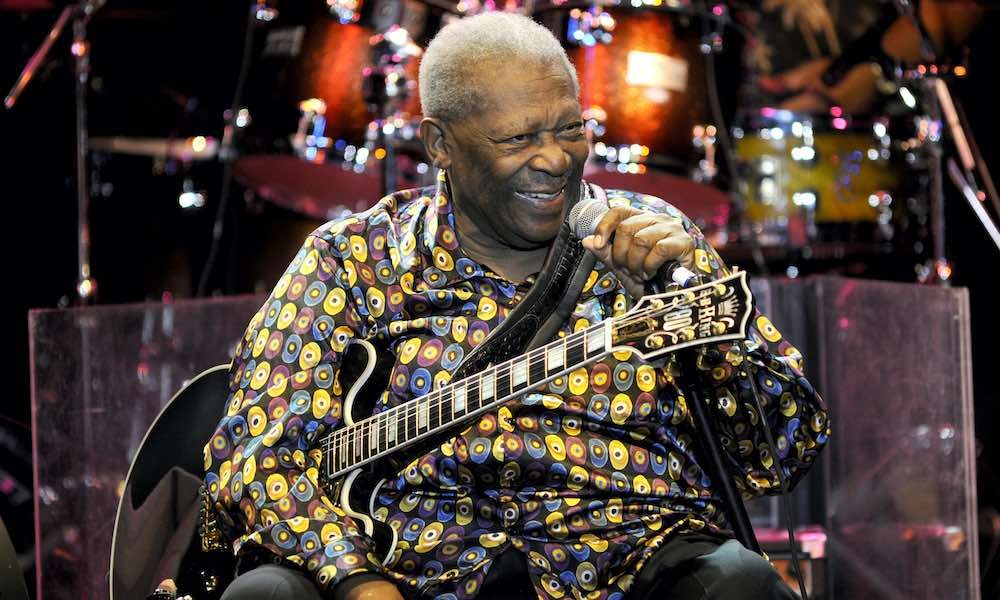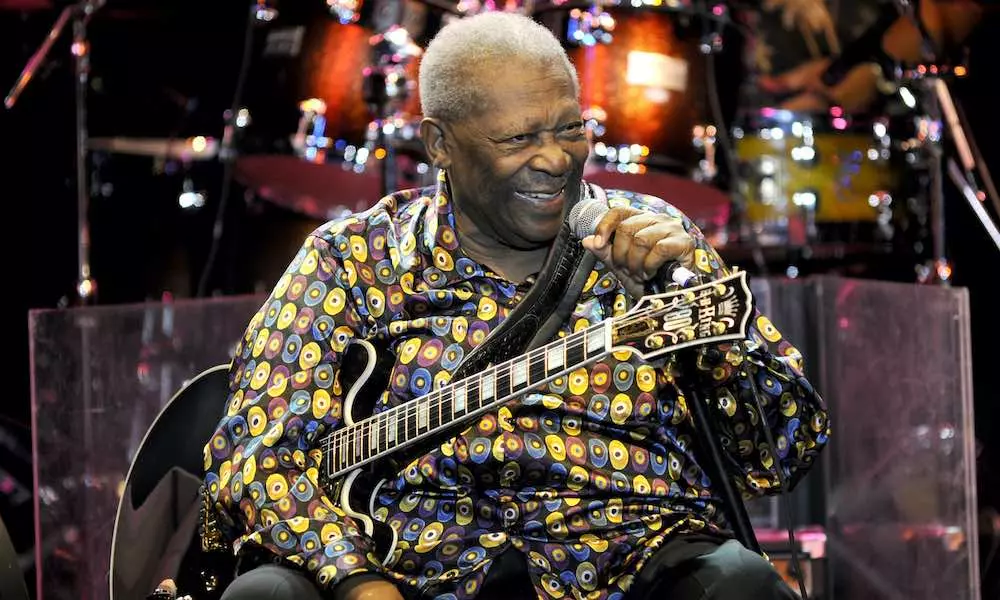 We're delighted to report that blues titan B.B. King is recovering well after another short spell in hospital, in Las Vegas, and has thanked his fans for their good wishes.
The 89-year-old B.B. was taken to hospital last weekend, where he was treated for dehydration linked to his diabetes. But he posted a message on his Facebook page on Tuesday (7) in which he said: "I want to thank everyone for their concern and good wishes. I'm feeling much better and am leaving the hospital today."
Last October, King fell ill during a performance at the House of Blues in Chicago, after which he was hospitalised, again suffering from dehydration, as well as exhaustion. On that occasion, he was forced to cancel the eight remaining shows on his tour, and posted in a subsequent update: "I'm back at home now listening to music, watching movies and enjoying some down time. I think I'm busier at home now than on the road talking to friends calling to check up on me. I do appreciate everyone's calls and concern. I want to tell you, I'm doing alright."
In times past, King would play up to 300 shows every year, and even as an older man, has kept up a schedule of some 100 dates per annum. There are currently no upcoming live dates listed on his website. The legendary blues trailblazer is due to turn 90 in September, and was diagnosed with Type 2 diabetes more than 20 years ago.
King released his first single in 1949, when 'Miss Martha King' appeared on the Bullet label. B.B.'s first album was 'Singin' The Blues,' which came out on Modern in 1956, and his most recent studio set was 2008's 'One Kind Favour.' His 'Live At The Royal Albert Hall' set was released in 2012 as a CD and DVD package, featuring guest appearances by Ronnie Wood, Mick Hucknall, Susan Tedeschi, Derek Trucks and others.
Explore our dedicated B.B. King Artist Page
Format:
UK English