Barriers Teams Up With Tupac Shakur Estate For Limited Release Clothing Line
The merchandise will be sold exclusively at ComplexCon in Long Beach, CA on Nov 6 and 7.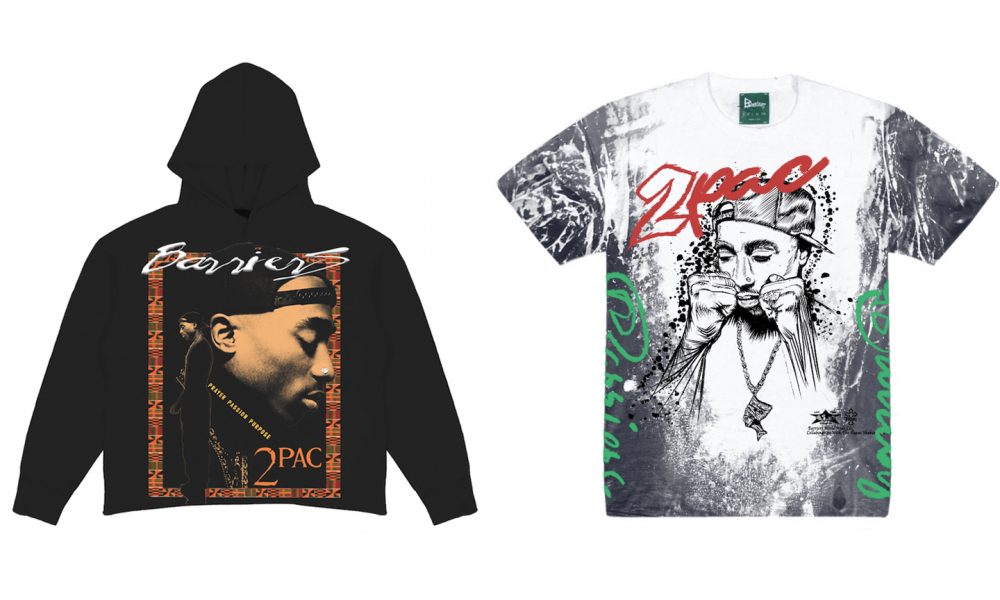 Streetwear brand Barriers has teamed up with the Tupac Shakur estate to release an exclusive clothing collection at this year's ComplexCon, which will return to the Long Beach Convention Center on November 6 and 7.
The clothing brand released a statement on the monumental collaboration. "Working with the Tupac estate is truly a dream come true. It is my favorite collaboration this year and to debut it at a place like Complexcon is a blessing. Tupac inspired us all, young or old.
Tupac Shakur endures as one of hip-hop's most iconic figures and its most powerful enigma, but his influence goes much beyond just music. Tupac never backed down from his mission of social justice, informed by a lineage that fought back against oppression. Even from the name, inspired by Tupac Amaru – the last indigenous monarch of Inca—Tupac proved to be a revolutionary."
They added, "His sensitivity, intelligence, and creativity were measured against the hostile system that had antagonized him since birth; this inspires me not only as a creative but as a man. The 'All Eyez On Us' piece was inspired by 2Pac's All Eyez On Me. This piece symbolizes the importance of holding on to our history, despite the forces that try to tear us down. We always have eyes on us as Black people, but we can never let the negativity diminish our powerful essence."
Barriers, founded by designer/owner Steven Barter, along with co-founder Jeff Jean-Jacques, has made a name for itself highlighting pioneering Black artists, activists, and figures, from Marcus Garvey to Maya Angelou and Huey P. Newton.
ComplexCon takes over Long Beach, California for two days of shopping, drops, discussions, performances, and other ways of safety-conscious reconnection. Visit the official site for ticket info and more, including a rundown of confirmed DJs and special live guests.
It's been a busy year for the Shakur estate. Celebrating the 20th anniversary of Until The End of Time, 2Pac's multi-platinum album was released July 23 on high quality, 180 gram audiophile-grade vinyl for the first time in twenty years.