Bastille Share Jubilant 'Shut Off The Lights' Performance On 'Corden'
The band recently scored its third No.1 album in the UK with 'Give Me The Future'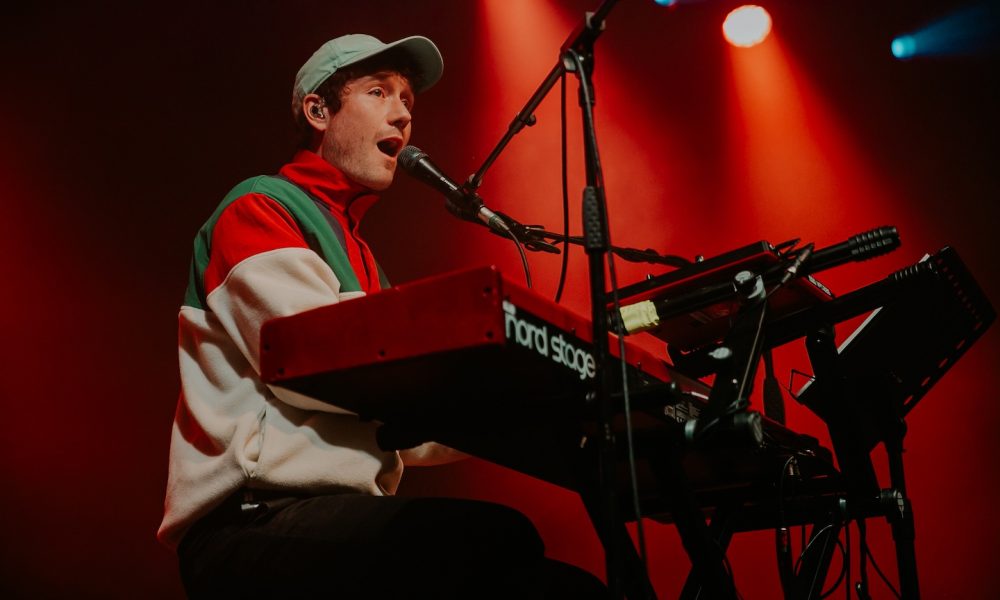 Bastille shared a jubilant new performance of its latest single "Shut Off The Lights" on The Late Late Show with James Corden last night (February 15).
The euphoric track is taken from the band's new album Give Me The Future and celebrates disconnecting from our digital dependencies and rediscovering the joy of human connection.
The Corden performance was recorded in an empty EartH venue in east London – the same venue that Bastille performed in for a special BRITs Week charity show on February 2. Frontman Dan Smith began the performance from the venue's seated area before joining the rest of his band – augmented by touring member Charlie Barnes and backing singers BIM and Senab – for an uplifting dance party.
Last week (February 11), Give Me The Future became Bastille's third UK No.1 album of its career so far, following 2013's Bad Blood and 2016's Wild World to the top spot. The new record's first-week performance came with 85% of its tally achieved via physical sales.
In addition, the album also enjoyed the biggest digital download figures of the week and topped the Official Record Store Chart too.
Give Me The Future explores a futuristic wonderland free from restrictions – each song a different danceable dreamscape, a place where you can travel back and forward in time to be anyone, do anything, and embrace a new wave of technology, which enables us to get lost inside our imagination.
Bastille is currently wrapping up a UK tour centered around a series of intimate outstore gigs in partnership with the UK's independent record stores. In April, it will return to venues more typical of a band its size when it kicks off the first leg of the Give Me The Future arena tour, many dates of which have already sold out.