"The RPO Sound Better Than The Originals!" Beach Boys Talk Orchestral Album
Overjoyed with their new album, recorded with the Royal Philharmonic Orchestra, The Beach Boys tell uDiscover Music how it came together.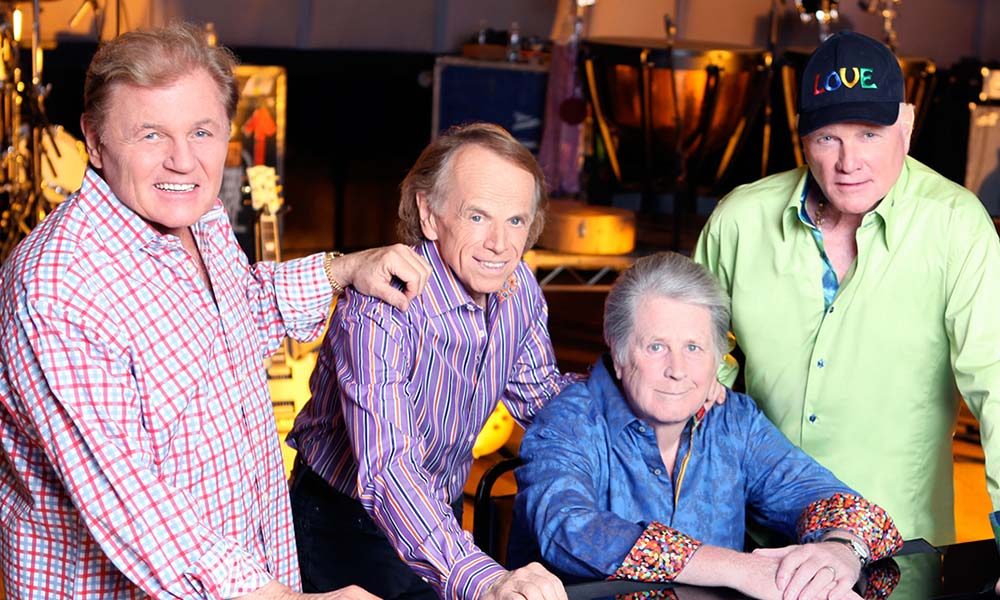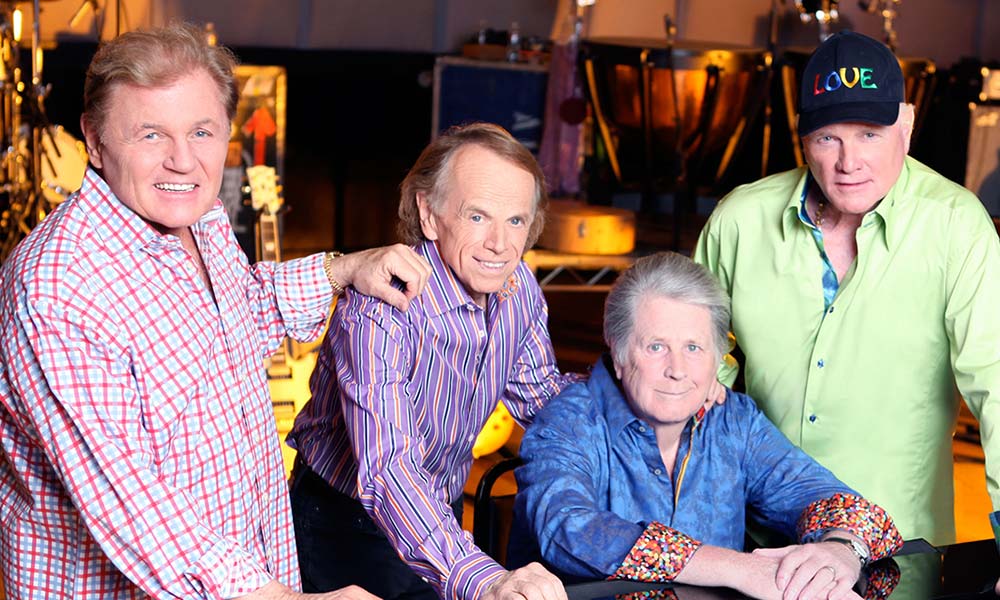 The Beach Boys are riding high in the charts for the first time in decades, thanks to the release of The Beach Boys With The Royal Philharmonic Orchestra, an album that takes the group's classic tunes and gives them an orchestral makeover. uDiscover Music spoke to Al Jardine, Bruce Johnston, Mike Love and Brian Wilson about the new record, along with the producers of the project, Nick Patrick and Don Reedman, masterminds behind a similar project for Elvis Presley.
Beach Boys lyricist and vocalist Mike Love may joke, "We didn't have to lift a finger, all the hard work was done decades ago," but it's clear that he and the rest of the group are thrilled with the results. Love says, "It's amazing, the beauty of this project is that the original vocal performances are used. They took just the vocal parts of the records, lifted them out and then wrote the arrangements around the vocals. The key thing is they didn't overwhelm them, they complement them perfectly."
The man who oversaw the music back then – songwriter, producer, arranger and singer, Brian Wilson, is similarly enthusiastic: "I never thought that an orchestra like the RPO would be playing my songs. They embellished our harmonies and made it sound better than the original records!"
Such glowing praise is hugely appreciated by the men behind the project, not least because the prospect of recasting songs so beloved by generations of music-lovers wasn't one they took lightly. As Patrick says, "We had to do plenty of thinking and had a lot of discussions before we started about where the core of this record would lie, which laid the foundations for how it sounds. We were very careful to see harmonically where the heart of each song was. Because Brian's harmonies are very specific, complex and have the potential to clash with a big orchestral arrangement, if you're not careful they could end up sounding muddy. So, we were very conscious of the need to just light the vocals sympathetically."
Don Reedman agrees: "We didn't wanna tread on anything. Whereas when we did the Elvis records, he had this massive voice and there was plenty of space to fill around it because his records didn't have such big productions."
Brian Wilson recalls how The Beach Boys set complex harmonies to brilliantly inventive pop music. "Back then I was like an orchestra leader. I drew up the charts, and The Wrecking Crew [Brian's go-to team of studio whizzes, also used by Phil Spector] played them beautifully," he says.
Patrick found himself just as enthused about the original arrangements: "The combination of instruments he used was fascinating to unveil, really unconventional – bassoons, flutes, bicycle bells, several guitars playing the same part…"
Once they'd come to terms with the pressures of the task at hand (as Reedman says, "It's like working with the Holy Grail of pop music!"), the pair set about drawing up a list of songs. Though both Beach Boys fans since their youth, the majority of the tracks they chose were agreed on by each of the band members, but Mike Love felt the tracklist was missing a certain something.
"When the first list came to me, they didn't have 'Kokomo' on it," he recalls. Now, it wasn't a big hit in the UK, but it was No.1 for eight weeks in Australia and a No.1 in the US, so I said, 'Actually, it's the biggest-selling single we ever had – bigger than "I Get Around", bigger than "Good Vibrations", so that's really saying something.' Not having it on the album would be a mistake. In the end it turned out great."
Another of the less obvious songs to make the cut is Bruce Johnston's 'Disney Girls', originally released on 1971's Surf's Up. The version released on With The Royal Philharmonic Orchestra is a whirling, psychedelic fantasia and it's the song that Brian Wilson, Mike Love and guitarist Al Jardine each pick as a highlight from the album. Johnston himself is visibly elated by the reaction: "It's the dream that I should've had. I was stunned when I heard it because I would never have been able to figure out how to do it that way. And they used my original vocal and the background vocals, and yet it's like they wrote new chord progressions. It's just fantastic. I couldn't believe they did that. I'm very lucky and very honoured."
Al Jardine feels similarly about the new recording of a song that Brian also picks as a favourite, 'Sloop John B'. "I love the arrangement, it's amazing," he says. "I just love the jaunty punctuation points that the Philharmonic are so well known for. Their expertise is quite evident, they'll throw in a motif – just a little hint at what's to come – and then it kind of gives the song a whole new element. It makes it feel new again. It's just terrific. And the same goes for 'Heroes And Villains'. You can feel that they had fun with it and the vocals are nice and crisp. They had a chance to remix the vocals and brighten them up a little, I think they did a great job. It makes it feel new again."
Brian Wilson is so taken with the RPO's work that he initially struggles to name a favourite, first picking 'Wouldn't It Be Nice', then 'California Girls' ("They made the intro even bigger!"), before plumping for 'Don't Worry Baby'. "I loved hearing it played by them," he says. "I wrote it in my mom and dad's house in Hawthorne, California, and straight away I thought it'd be a hit. It had a very nice melody and I sang it very sweetly."
It's obvious that the praise from the group means a lot to Nick Patrick. "We had a great time making it and it's fantastic to have such a positive reaction from them," he says. "It means everything because the last thing in the world you want to do is something that someone feels has disrespected their legacy."
Far from it. In fact, The Beach Boys want more. As Al Jardine says, "There's no limit to what they can do, it really is quite remarkable." Looks like those good vibrations aren't going to stop a-happenin' any time soon.
Buy The Beach Boys With The Royal Philharmonic Orchestra here.
Format:
UK English