The Beastie Boys' 'To The 5 Boroughs' Is Now Available Digitally
A high watermark in the band's career, the album debuted at No.1 on the Billboard 200 in 2004 with 360,000 copies sold in its first week.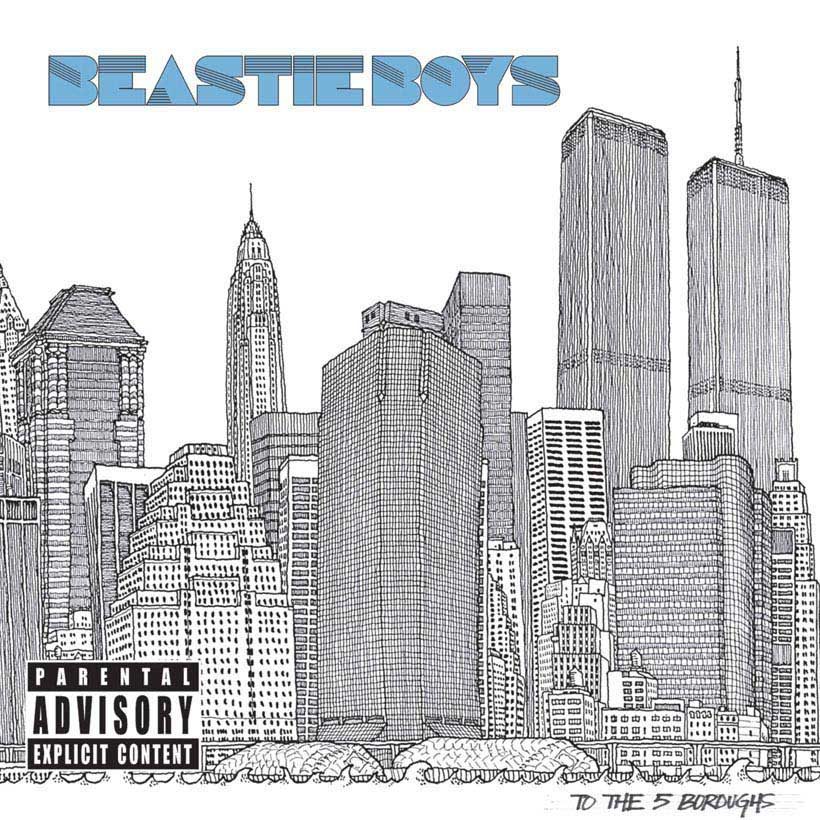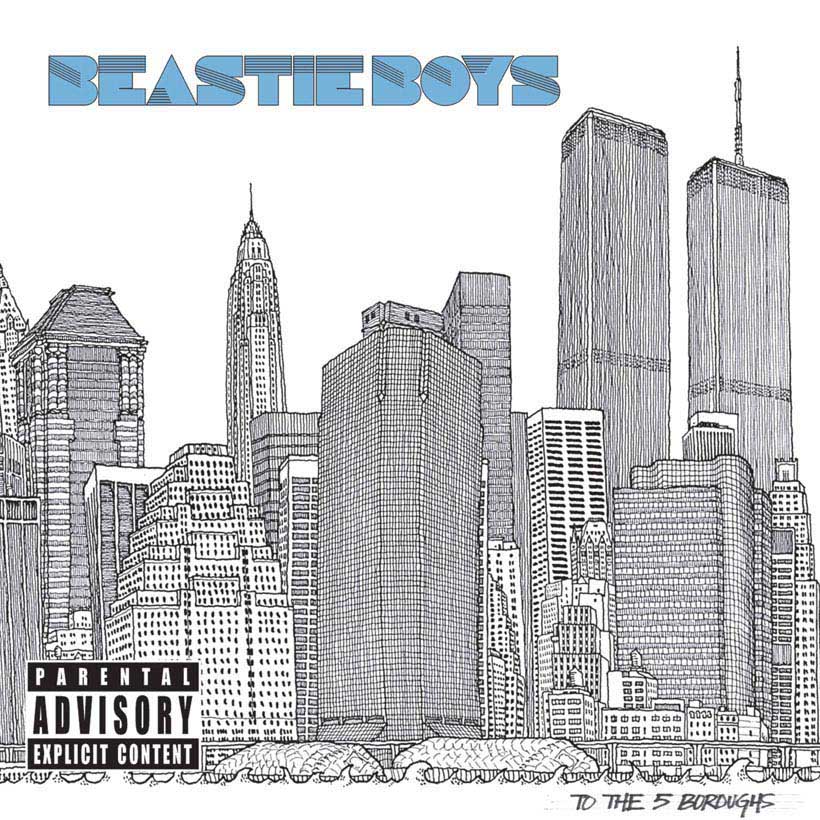 To commemorate the 15th anniversary of the Beastie Boys' 2004 platinum album To the 5 Boroughs, the much-acclaimed album is now available as a digital deluxe edition through Capitol/UMe.
The new digital edition includes 12 rare bonus tracks, most of which are currently unavailable for download or streaming elsewhere. These include the Graham Coxon remix of 'Triple Trouble', and the Andy Wallace radio mix of 'An Open Letter To NYC'.
To the 5 Boroughs is the Beastie Boys' sixth studio album.  Their first self-produced record, it was laid down in a Canal Street studio where the band could see the tops of the World Trade Centre before 9/11 hit and things changed irrevocably, with checkpoints springing up overnight and the streets teeming with police. It "kind of set the tone for an un-slap-happy mood" Ad-Rock wrote, with no small understatement.
"I'm proud that in a serious time, we got serious", the rapper says, looking back on To The 5 Boroughs in the recently-released Beastie Boys Book.
The record was first internationally on 14 June 2014, and a day later in the United States. It debuted at No.1 on the Billboard 200 with 360,000 copies sold in its first week and has since been certified Platinum for moving over a million copies in the US.
The tracklist includes a quartet of widely-hailed singles. Trailing the album, 'Ch-Check It Out' was released on 28 April 2004 and was followed up by 'Triple Trouble' in July 2004. Third single 'Right Right Now Now' came in September, while 'An Open Letter to NYC' was released in November 2004.
To The 5 Boroughs met with a raft of positive reviews on its initial release. Rolling Stone said "To The 5 Boroughs is an exciting, astonishing balancing act: fast, funny and sobering"; PopMatters declared it "their best album since Paul's Boutique" and the NME observed that, "Like Missy Elliott, the Beasties are re-examining hip hop — what it was, what it is, what it can be."
Listen to the deluxe edition of To The 5 Boroughs on Apple Music and Spotify.
Format:
UK English