'To The 5 Boroughs': Beastie Boys' Love Letter To NYC
With 'To The 5 Boroughs,' Beastie Boys addressed their hometown's post-9/11 devastation while kicking old-school jams that sought to recapture the good times.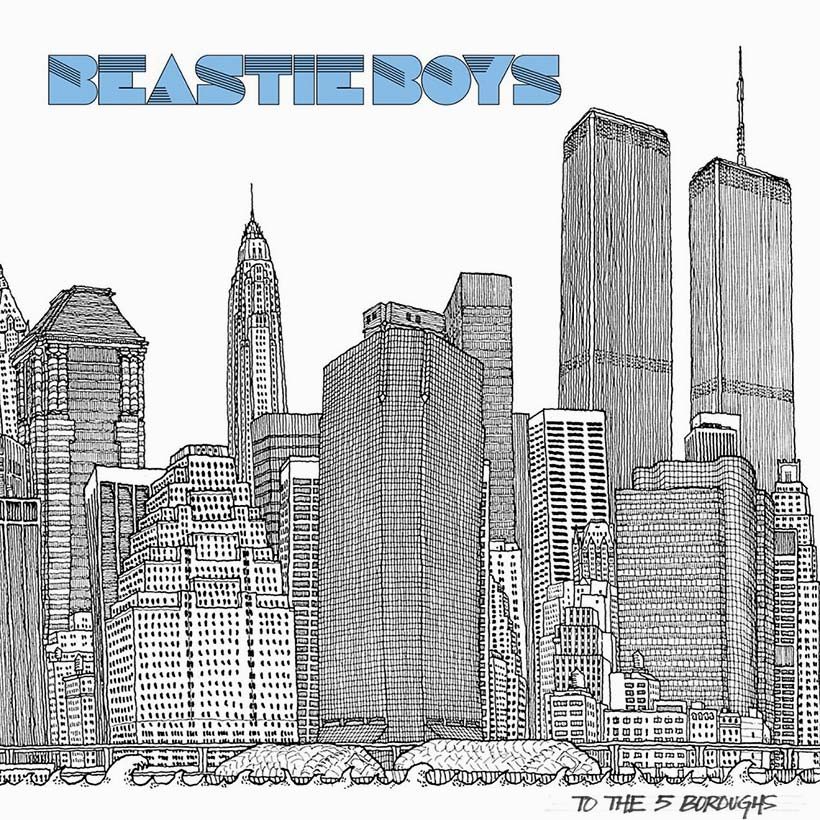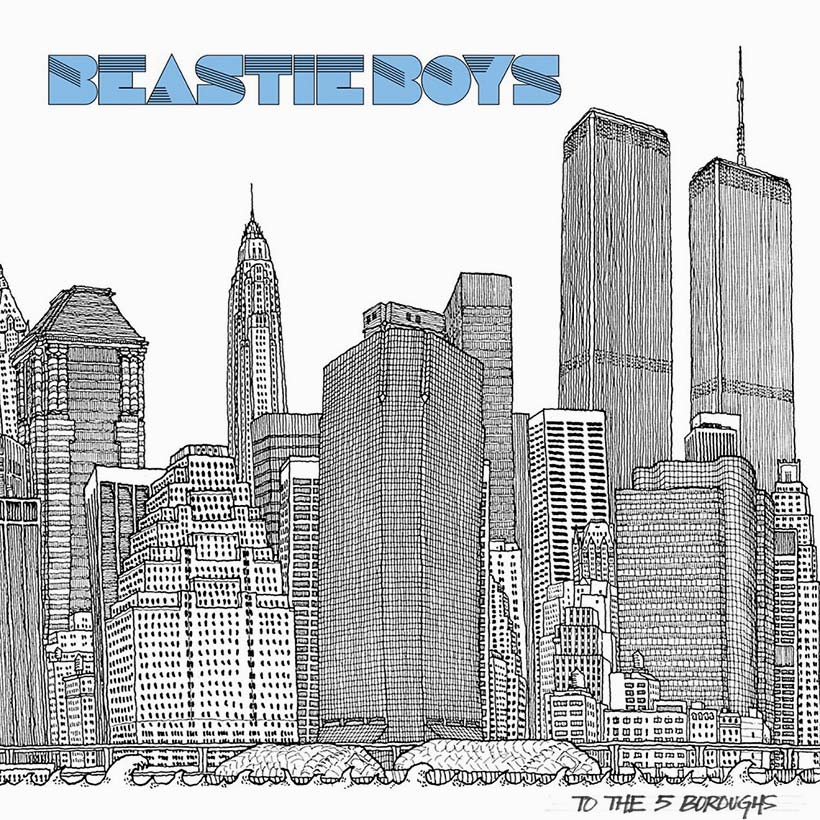 The turn of the millennium found Beastie Boys in an enviable position. Coming off the back of Hello Nasty, they'd staged their biggest tour since the Licensed To Ill era; carved out an aesthetic that was uniquely their own; and remained a vital voice in hip-hop during a time when individual personalities were pushing the concept of the MC collective aside. By the time they came to record To The 5 Boroughs, however, the world had irrevocably changed around them – and with it, the hometown that had influenced them more than anything else in their careers.
Listen to To The 5 Boroughs now.
By Ad-Rock's account in Beastie Boys Book, the group came off the back of the mammoth tour for Hello Nasty and "spent most of '00-'01 in New York doing nothing but being people who watched TV, went on errands, and walk their dogs." But the recording studio's pull eventually became too strong to ignore and they ensconced themselves in a new facility on Canal Street, complete with a large window to let the light in.
By accident or design, the scene had already been set for the most New York album Beastie Boys ever made. Their first self-produced album, MCA had already decided that Hello Nasty's follow-up had to be "an all-rap record," while the Canal Street studio made it impossible to forget where they were. "On one end the window looked onto a classic NYC alleyway," Ad-Rock recalled, "and out the other end's window you could see the tops of the World Trade Center."
And then 9/11 hit. The World Trade Center disappeared. Checkpoints sprang up overnight. The streets teemed with police. Assault rifles became an everyday sighting. It "kind of set the tone for an un-slap-happy mood," Ad-Rock wrote, with no small understatement.
From its artwork down, To The 5 Boroughs is situated in the opposite of Hello Nasty's intergalactic headspace: firmly rooted, the line drawing of the Twin Towers recalled not only a lost skyline, but a lost time and place when the hip-hop aesthetic was stripped-back; all you needed were a handful of DJs backed by a mix master on the ones and twos. In keeping it old school and not over-complicating things, Beastie Boys made sure their message was loud and clear.
Opener "Ch-Check It Out" may sit comfortably in Beasties' great tradition of party-starters, but, with its straight-up Golden Age sound it only partially set the scene for what would come. With Beasties at their most overtly political, "It Takes Time To Build" calls out President Bush and US foreign policy ("We've got a president we didn't elect… And still the US just wants to flex/Keep doing that, what, we gonna break our necks"); "Right Right Now Now" takes a stand for gun control; "An Open Letter To NYC" is full of love for their home turf in a way that eschewed the Bronx-Queens territorialism of hip-hop's past for a collective shout out to the five boroughs.
Not that To The 5 Boroughs was solely fixated on New York City in the aftermath of 9/11. Released on June 15, 2004, almost three years after those events, "Triple Trouble" found them determined to recapture the good times, grabbing the mic from "Ch-Check It Out" and extending the block-party stylings. Elsewhere, "Crawlspace" finds Beasties creeping around in their rival MCs' homes, delivering a weirdly spoken-word rap over a squelchy synth that's like little else in their discography. "This may be one of my favorite songs we ever made," Ad-Rock recalled. "Not a lot of weirdo stuff in rap… It makes me laugh out loud every time."
Hailed by PopMatters as "their best album since Paul's Boutique" and Rolling Stone as "an exciting, astonishing balancing act: fast, funny and sobering", To The 5 Boroughs eventually found Beasties straddling two worlds: the irreverent humor they'd mastered with ease over the previous two decades, and a newfound political outlook that may never again have been given such free rein on record, but which chimed with the group's latter-day position as husbands, fathers and elder statesmen of hip-hop.
As Ad-Rock later put it in Beastie Boys Book: "I'm proud that in a serious time, we got serious."