'Hello Nasty': How Three MCs And One DJ Created The Beastie Boys' Classic
Beastie Boys always seemed to be pushing their music forward, while simultaneously borrowing heavily from their past.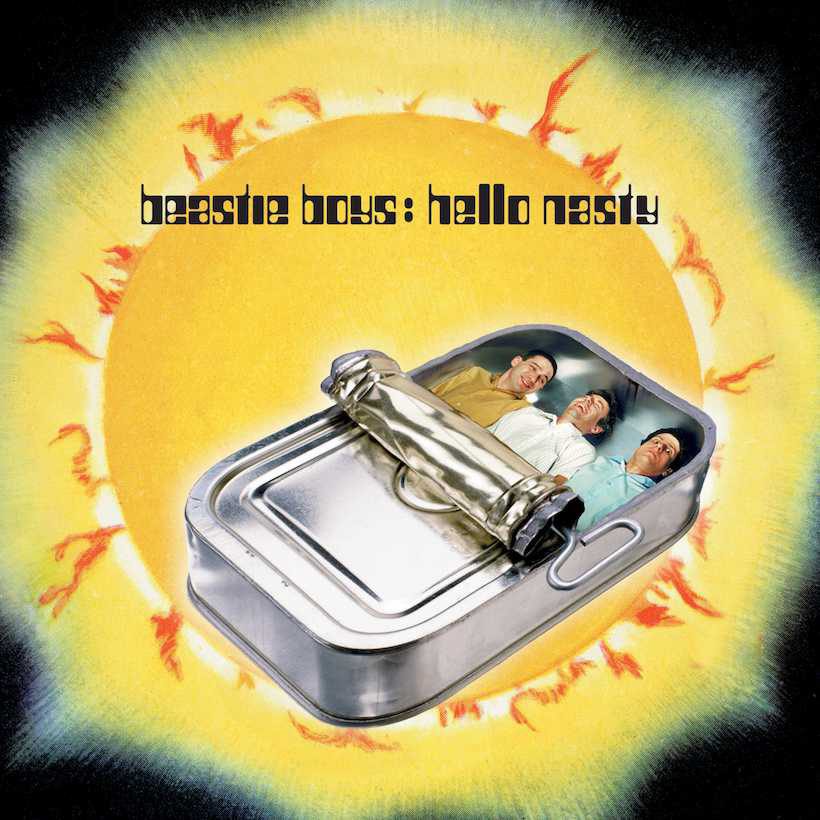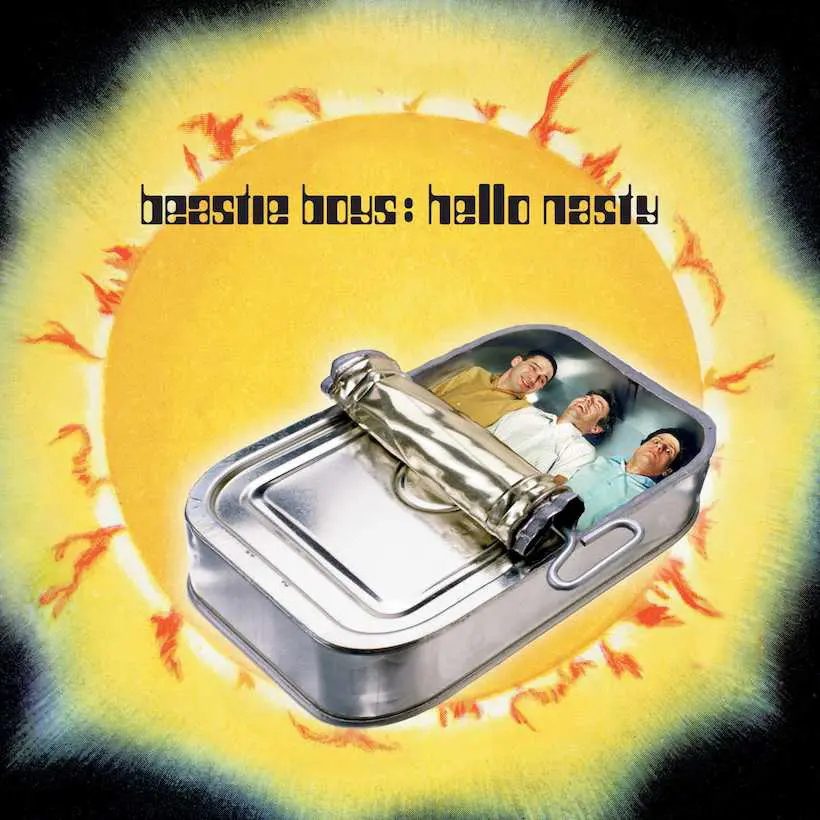 Beastie Boys always seemed to be pushing their music forward, while simultaneously borrowing heavily from their past. Hello Nasty, released on July 14, 1998, took the best possible parts of their previous four releases and made them into an incredible combination of innovative and wonderfully playful music.
Infamous for shape-shifting music genres, the Beastie Boys started as a punk band who dabbled in hip-hop mostly as a joke, since that's where the New York nightlife took them. By the time they were signed to Def Jam and put out Licensed To Ill, they had fully embraced their party boy personas and sung about girls, partying, and beer. After that album, some had unjustly dismissed them as a flash in the pan success. Then, they surprised everyone with their critically acclaimed second album, Paul's Boutique. With the help of the Dust Brothers, they made each song a reworking of samples that touched everything from The Beatles, the Ramones, Curtis Mayfield, Sly and the Family Stone, Cameo, and so on. In 1989, disco and funk were considered dated, so the Beasties were far ahead of the 90s nostalgic infatuation with the 70s.
Check Your Head and Ill Communication came next and are incredibly similar in style. The Beasties picked up their instruments for the first time in several years, adding hardcore punk songs and funk instrumentals to their records. They'd also jam on funk songs together with their keyboardist, Money Mark, and then end up sampling themselves. There were still several hip-hop tracks on the records but you'd get three hip-hop songs sandwiched in-between a hardcore punk song, followed by a funk instrumental that could easily score a 1970s action movie. People found the genre-hopping confusing at first, but by the time Ill Communication came out; they set the bar for what one could expect from the Beasties.
Four years after Ill Communication, Hello Nasty was released, which was their longest gap in albums since Licensed to Ill and Paul's Boutique. Their downtime between albums wasn't spent idly, though. They spent 1994 on the Lollapalooza tour followed by the Tibetan Freedom concert that they organized in 1996, which explained all prayer flags in people's apartments from 1996 onwards. During this time, they were also performing their hit, "Sabotage" on nearly every award show.
Beastie Boys - Intergalactic
Hello Nasty was recorded on and off during those four years in between records. Recording had started in Los Angeles but when Adam "MCA" Yauch moved back to New York, the rest (Michael "Mike D" Diamond and Adam "Ad-Rock" Horowitz) soon followed, and recording continued there. The name itself came from the receptionist at their publicity department, Nasty Little Man, answering the phone, "Hello Nasty."
Hello Nasty had the Beasties eschewing their punk songs and reconnecting with their hip-hop roots. It marked the first time they wrote rhymes together since Paul's Boutique and the lyrics took on a more playful tone, reminiscent of Licensed to Ill but without any of the more profane humor, such as: "I'm the king of boggle. There is none higher. I get 11 points off the word 'quagmire'," from "Putting Shame in Your Game." This also may be why so many stanzas of their rhymes have an old school, hip-hop flavor, with all of them all shouting the last word in unison.
The style of DJing and sampling of beats on Hello Nasty is also incredibly different and was their first album with DJ, Mix-Master Mike. Their previous DJ, DJ Hurricane, came up during the early days of hip-hop with groups like Run-DMC, while Mix-Master Mike was a founding member of the Invisibl Skratch Piklz, who were pioneers of the turntablism movement. The beats on this record are more about the art of manipulating the samples live via scratch technique and creating whole new sounds than just finding an interesting sample and rapping over it – karaoke-style.
Beastie Boys - Body Movin'
The mixture of the Run-DMC-esque rhyming and the turntablist DJ style gave birth to a style that that sounds timeless. When Ad Rock screams, "in the next millennium, I'll still be old school," on the song, "Unite," you don't quite believe him, since the song's wild beats and sound effects still sound unlike anything else today.
Remarkably, some of their more downbeat songs are their most political and cutting. These are also notable because it's the first time that these MCs are singing not just yelling. They sound simple but "Song For The Man" tackles the topic of misogyny after Ad-Rock's experience watching a man objectifying women on a subway, while "Instant Death" deals with the death of Ad-Rock's mother and the overdose of his good friend, Dave Skilken.
Hello Nasty also features some standout guest spots, including Miho Hatori of Cibo Matto, Brooke Williams, and Lee "Scratch" Perry. While a lot of rap records today rely heavily on studio production and can be rarely replicated in a live performance, Beastie Boys could bring the goods both in the studio and on stage. It's why Hello Nasty still sounds as fresh and innovative as it did when it first came out.