'Ill Communication': How Beastie Boys Fit The 90s Into One Album
Ranging from hardcore punk to jazz instrumentals and their trademark DIY hip-hop, 'Ill Communication' found Beasties defining a decade.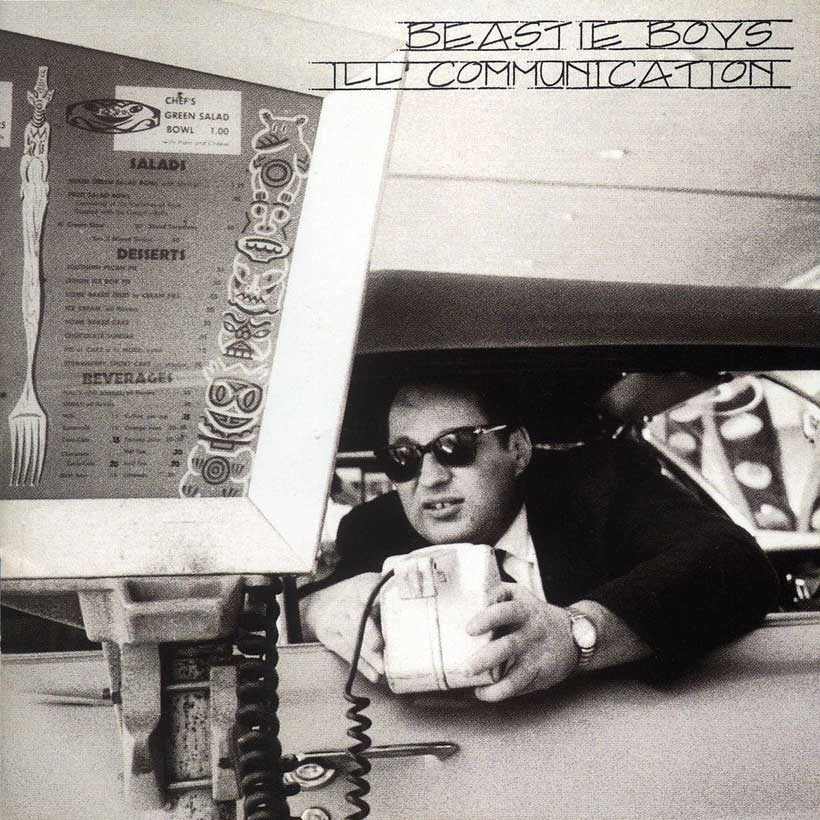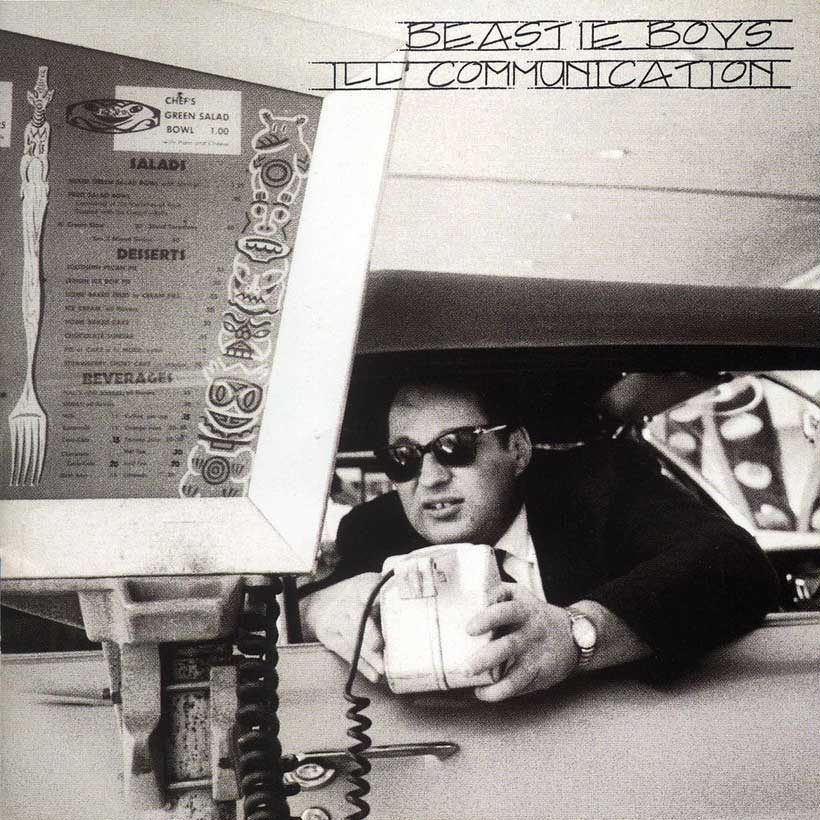 Four albums and over a decade into their career, Ill Communication found Beastie Boys at a crossroads. Not that they were looking for a new direction; rather, they were stretching out in any direction they chose. Fully ensconced in their G-Son studio, in the Atwater Village district of Los Angeles, MCA, Ad-Rock and Mike D had the luxury of time and space to develop whatever thoughts came to mind.
Released on May 23, 1994, Ill Communication came just two years after its predecessor, Check Your Head – a quick turnaround in Beasties' world – and it built upon that album's move towards live instrumentation, simultaneously expanding forward and backward: the hardcore punk of their early 80s incarnation ("Tough Guy," "Heart Attack Man") sat next to newly-forged rare-groove-styled workouts; old school hip-hop melded with the 90s' postmodern aesthetic so that a track such as "Sure Shot" could mix jazz flute (a loop from Jeremy Steig's "Howlin' For Judy") with a crisp drum beat and lyrics that cycle through references to 70s crime movies (The Taking Of Pelham One Two Three) and sonic pioneers the likes of Lee "Scratch" Perry, with Beasties adding to their patented goofy humor support for feminist politics.
Listen to Ill Communication now.
It's the latter that indicated how much had changed in Beasties' camp since they hit the mainstream in 1986. The frat boy antics of Licensed To Ill were long gone – here was MCA declaring, "I want to say a little something that's long overdue/The disrespect to women has got to be through/To all the mothers and the sisters and the wives and the friends/I want to offer my love and respect to the end." Elsewhere, "Bodhisattva Vow" finds him rapping over meditative chants as he explores his developing Buddhist worldview. Beastie Boys were maturing in public – and it was fascinating.
Despite the high-concept elements woven throughout, Ill Communication is founded on Beasties' inimitable, anarchic DIY vibe. From the distorted vocals to the what-happens-if-we-stick-this-with-that? approach, it's an album shot through not just with the urge to experiment, but with the wide-eyed curiosity that keeps the whole enterprise fun. And then there's the video for "Sabotage": thrift store clothing and an almost guerrilla-style shoot on the streets of LA led to one of the greatest songs of the 90s also getting one of the greatest videos of the era; there's a reasonable argument that its 70s cop-show spoof did more than anything else to kick-start the decade's retro fashion craze.
At this stage in their career, Beasties' try-anything approach went far beyond making music. Record label, clothing line, magazine… they got that. Two years after Ill Communication's release, MCA would move into festival organization, helping to bring the first Tibetan Freedom Concert to the world. It was a million miles away from performing "Fight For Your Right" in front of a hydraulic penis.
But as a pointer to where Beasties were in the mid-90s, there's no greater example than Ill Communication's anything-goes approach. If you checked their heads in '94, you'd find them all over the map, deploying old-school-tinged NYC hip-hop from LA (Biz Markie and Q-Tip both guest; shout-outs to the group's hometown are scattered throughout the album) and developing both as artists and instrumentalists. Tracks such as "Bobo On The Corner," "Sabrosa" and "Eugene's Lament" pick up from where the Check Your Head instrumentals left off. Folded in between the likes of "B-Boys Makin' With The Freak Freak" and "Root Down," they may be more about showing ideas off rather than tying them together, but they also enhanced the group's credibility as musicians, laying further ground for the 1996 instrumental collection The In Sound From Way Out! and signposting 2007's vocal-less album The Mix-Up.
More than that, however, Ill Communication is a microcosm for the 90s – a decade that's hard to pin down, but whose true innovators refused to play by the rules, breaking boundaries and forging ahead with their own unique visions.