How Beastie Boys' 'Check Your Head' Created The Rap-Rock Blueprint
Released on April 21, 1992, The Beastie Boys' 'Check Your Head' changed the course of hip-hop, creating one blueprint for rap-rock to come.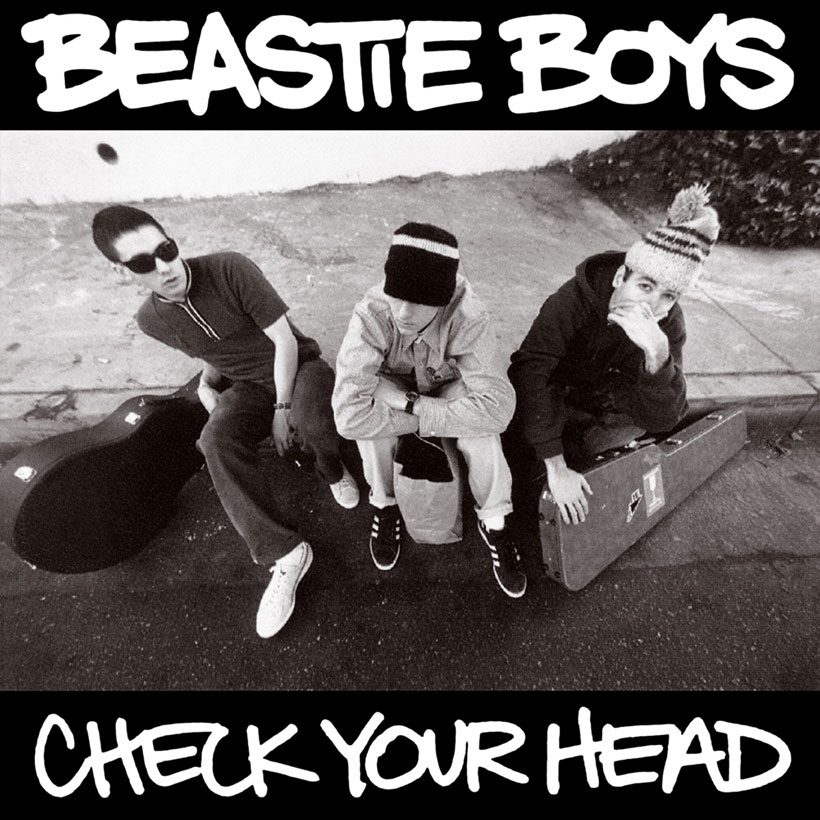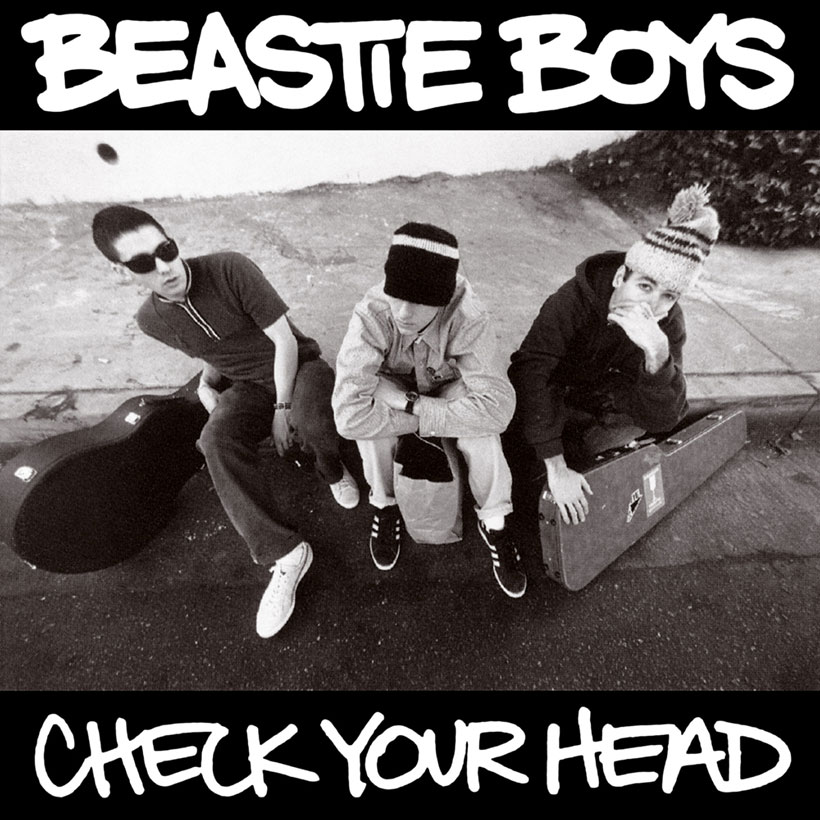 If 1991 was the year that punk (albeit rebranded as grunge) finally went mainstream, then 1992 was the year that the grunge takeover was complete. Workwear replaced big hair and the overall vibe of the music was decidedly more self-aware. Every genre of popular music was in a state of change, especially hip-hop. While gangster rap was dominating the hip-hop landscape and national headlines with tracks like "Cop Killer," Dr. Dre asserted the blunted G-funk sound of the West Coast with The Chronic, Arrested Development was spitting socially conscious rap on their debut, 3 Years, 5 Months & 2 Days in the Life Of…. and Jermaine Dupri introduced the world to rap's first boy band, Kris Kross – instigating countless fashion arguments between kids and their parents. Back into this mix step the Beastie Boys with Check Your Head, released on April 21, 1992.
Listen to Check Your Head on Apple Music and Spotify.
From their early beginnings as a hardcore punk band to their legendary status as pioneers during the golden age of hip-hop, looking back it seems obvious that the Beastie Boy's pedigree was the perfect mix for success in the 90s. But at the time, questions lingered about the band's relevance in this era of grunge and gangster rap. Despite the album's now legendary status (and "Hey Ladies" aside) Paul's Boutique was initially commercially unsuccessful. Its experimental lyricism and sampling were too dense for the musical appetites of the late 80s. Their previous album Licensed to Ill, while a commercial monster and a rampage of Rick Rubin brilliance, was beginning to seem dated in this emerging age of social consciousness. Party anthems and sophomoric humor, however clever or tongue in cheek, weren't cool anymore.
Right out of the gate with that Cheap Trick sample, it was apparent that Check Your Head was going to be a different kind of album. For one, this was the first time since they became the Beastie Boys that they played their instruments on a record. While they'd done so in their punk incarnations, the two previous Beastie's albums were firmly underpinned by the 808 and innovative sampling.
This new sound struck a true balance between live and sampled elements. To accomplish this new sound, they built their own studio in Los Angeles. G-Son Studios in Atwater Village looked like a cross between Tony Hawk's backyard and Thurston Moore's apartment. It was there, without the highly stylized influence of Rick Rubin or The Dust Brothers, that Mike D, MCA, and Ad-Rock could concoct out a sound more authentic to their roots.
Beastie Boys - Jimmy James (Official Music Video)
Check Your Head also marked the first time the Beastie's collaborated with producers Mario Caldato Jr (Mario C) and Mark Ramos-Nishita (Money Mark). This collective would go on to make two the next two Beastie Boys albums at G-Son. While both Ill Communication and Hello Nasty were more successful commercially, they owe their DNA to the work done during the formative years of G-Son and the recording of Check Your Head.
Released two weeks before the album dropped, "Pass the Mic" set the tone for the Beastie's new experimental sound. The track itself is classic Beasties. They sample EPMD's "So What'cha Sayin" and in doing so, continue the subtle shared exchange sampling between the two groups that began in 1988, when EPMD borrowed heavily from Slow and Low for "Let the Funk Flow."
Unpacking the samples on any Beasties album is like taking a Coney Island Cyclone ride through 1970s pop culture and New York City lore. The samples on Check Your Head are not so much buried in the mix, as they are a part of the music. The result is an album that namechecks every influence across the musical aisle yet doesn't feel bogged down by borrowing.
Ted Nugent, Jimi Hendrix, and a National Lampoon album all get shout-outs, as do Bad Brains, Big Daddy Kane, and Bob Dylan. The use of the Dylan line "I'm going back to New York City, I do believe I've had enough," speaks to the band's feeling of displacement as recent LA transplants. There also seems to be an effort to get away from sampling completely. On "Live at P.J.'s" (a nod to Kool & the Gang's live album) the band raps over live instrumentals. There are also tracks like "Pow," "Groove Holmes," and "In 3's" that are purely instrumental.
Beastie Boys - Pass the Mic (Official Music Video)
There is a hardcore side to Check Your Head as well. "Time for Livin" is a Sly and the Family Stone cover that borrows its guitar riff from 1980s hardcore band Front Line while "Gratitude" can be viewed as an early incarnation of the Beastie Boys biggest hit "Sabotage." The album closes with "Namaste." More spoken word than rap, it sees MCA channeling Chinese philosopher, Zhuang Zhou's most famous work,"Zhuang Zhou Dreams of Being a Butterfly."
"Yeah, a butterfly floats on the breeze of a sun-lit day. As I feel this reality gently fade away. Riding on a thought to see where it's from. Gliding through a memory of a time yet to come."
These rhymes are a far cry from "My name is MCA, I've got a license to kill" and this departure wouldn't be fleeting. The sensibilities that bubbled to the surface during the recording of Check Your Head, while not fully formed at the time, would eventually become the driving ethos of the Beastie Boys for the remainder of their career and the blueprint for all rap-rock strivers for the next decade.