Beastie Boys Announce Special Coloured Vinyl Reissues Of Classic Albums
The Beastie Boys announced their landmark albums 'Paul's Boutique', 'Ill Communication', the 'Root Down' EP and 'To The 5 Boroughs' will be reissued on colour vinyl.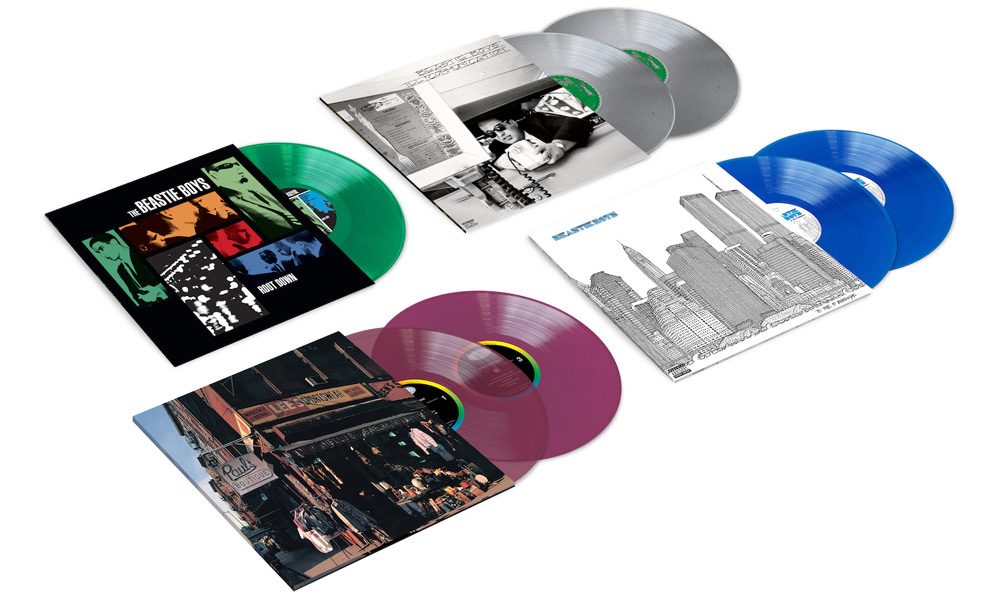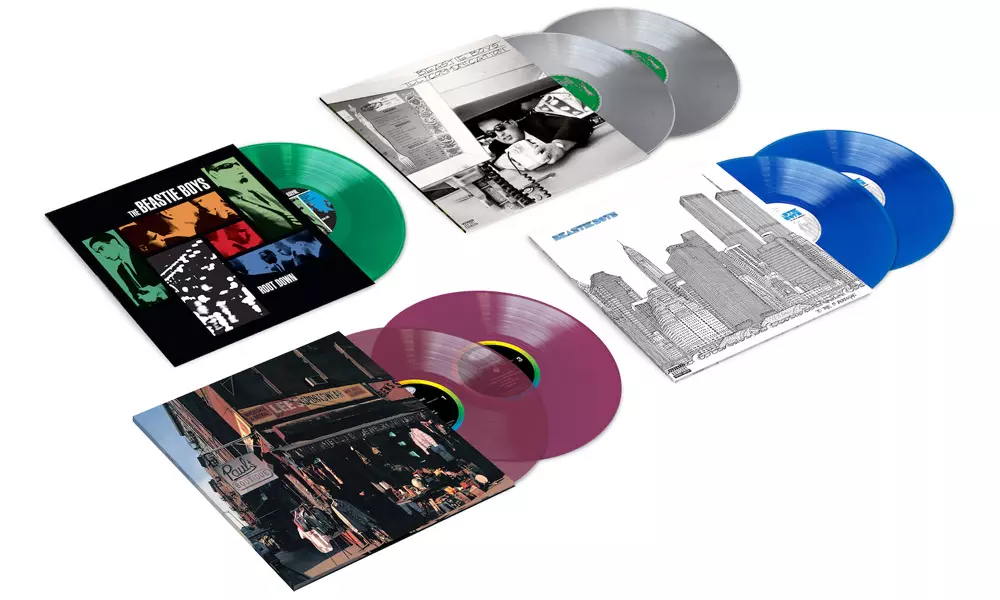 The Beastie Boys have announced a series of limited edition coloured vinyl reissues to mark the anniversaries of their landmark albums including Paul's Boutique, Ill Communication, the Root Down EP and To The 5 Boroughs, all pressed on 180gram vinyl and available on 4 October.
The influential hip-hop group continues their 30th anniversary celebrations of their trailblazing 1989 release, Paul's Boutique, which will now be available as a 2LP set pressed on standard black vinyl as well as limited edition violet coloured vinyl.
Recorded in Los Angeles with a sample-based Dust Brothers production, Paul's Boutique marked a giant creative leap forward for Adrock, Mike D and MCA. Ranking high on critic's lists including Rolling Stone's '500 Greatest Albums of All Time', Paul's Boutique went on to sell over 2 million albums.
In addition to launching an exclusive shoe for Adidas, the Beastie Boys also recently released six rare EPs from that era on streaming for the first time.
Earlier this spring, the surviving Beastie Boys members also marked the 25th anniversary of Ill Communication with a short documentary for Amazon titled, Still Ill: 25 Years of Ill Communication.
Now, their multi-platinum selling, fourth studio album will be released as a limited edition, 2LP set pressed on silver-metallic coloured vinyl. Released in 1994, Beastie Boys' fourth studio album Ill Communication debuted at No. 1 off the back of the genre-shifting singles, 'Sabotage', 'Sure Shot' and 'Root Down'.
Gracing the cover of Vibe magazine, the publication hailed the Beastie Boys as "perhaps the most consistently innovative musicians to emerge out of hip-hop," a title they would continue to carry for the next 25 years.
Shortly after Ill Communication, the Beastie Boy's released the Root Down EP featuring the original album version of 'Root Down' off Ill Communication, plus several remix versions. Also included are seven live tracks from their 1995 European winter tour.
There will also be multiple limited-edition vinyl pressings of Root Down EP, available as orange, red, blue and green, that will sold separately.
Last but not least, the Beastie Boys' self-produced dedication to their home state of New York, To The 5 Boroughs, celebrates its 15th anniversary with a 2LP, limited edition blue vinyl pressing.
Released in 2004, the platinum selling album hit No.1 on the Billboard 200 and featured classic Beastie Boys-style old school jams with 'Ch-Check It Out', while addressing more serious social and political issues in a post-9/11 New York on 'It Takes Time To Build'.
The coloured vinyl editions of Paul's Boutique, Ill Communication, the Root Down EP and To The 5 Boroughs can be pre-ordered here.
Format:
UK English