Watch Re-Enactment Of The Beatles' 'Abbey Road' Crossing
Photographer Iain Macmillan took the iconic image that adorned their last-recorded album on the morning of 8 August 1969.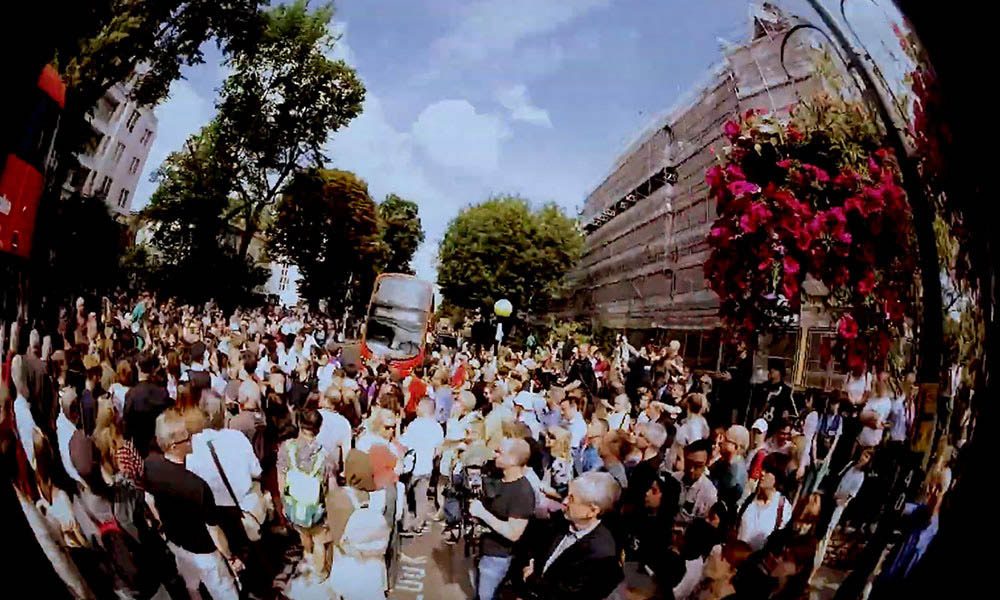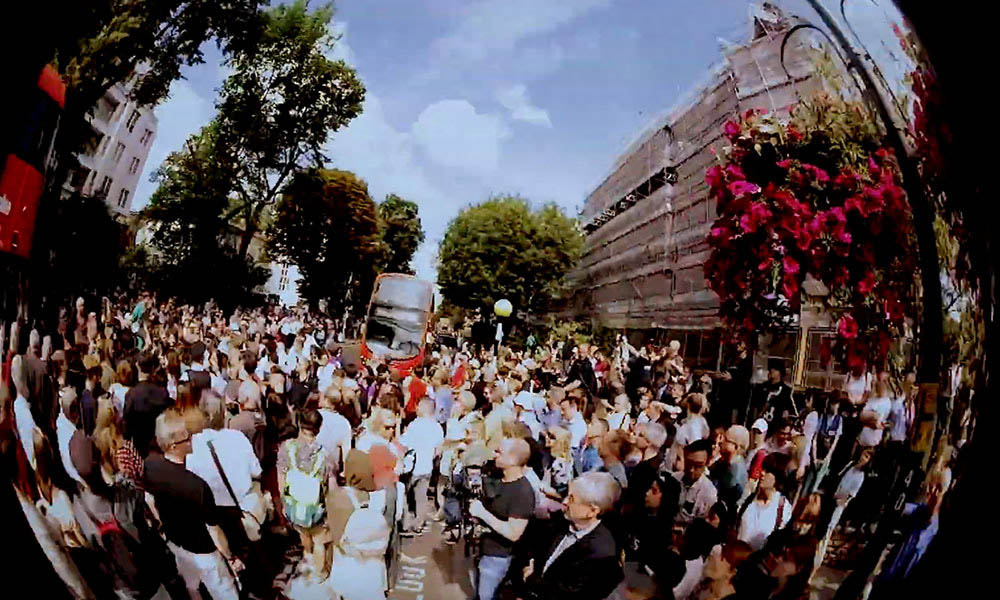 Today, 8 August, marks a hugely important milestone for fans of The Beatles. Exactly 50 years ago today, the band took a walk across the Abbey Road crossing – providing the immortal image for the legendary Fab Four record that went on to become one of the most iconic and recognisable album covers in the world.
To commemorate the occasion, top line Beatles tribute band, Fab Gear, will be lining up to walk across the legendary zebra crossing at around 11.30am today – following in the footsteps of John, Paul, George and Ringo at almost exactly the same time of day. You can tune in to watch them via the official Abbey Road live camera feed.
Half a century ago, all four Beatles gathered at EMI Studios on the morning of Friday, 8 August 1969 for one of the most famous photo shoots of their career. Photographer Iain Macmillan took the iconic image that adorned their last-recorded album, Abbey Road. Iain Macmillan was a freelance photographer and a friend to John Lennon and Yoko Ono.
A policeman famously held up the traffic as Macmillan, from a stepladder positioned in the middle of the road, took six shots as the group walked across the Abbey Road crossing just outside the studio.
As history would have it, the legendary cover that has since gone down in history wasn't even part of the original artistic concept. Engineer Geoff Emerick had inspired the original idea simply. He had been smoking Everest cigarettes in the studio and the band took a liking to the idea of a stark image of their silhouettes against a white mountain. Accordingly, 'Everest' became the working title of their then-unnamed eleventh album.
However, the Everest plan didn't last. Once the group decided that Nepal was out of the question, Paul McCartney then came up with the idea to take a photograph outside of EMI Studios on a break from recording. At Abbey Road studio's official website, you can see the original McCartney sketch depicting his ideas for what he wanted the album cover to resemble, to which Iain Macmillan added a more detailed illustration in the top right.
Shortly after the shoot, McCartney studied the transparencies and chose the only one where all four Beatles were walking in time on the Abbey Road crossing. It also satisfied The Beatles' desire for the world to see them walking away from the studios they had spent so much of the last seven years inside.
Explore Our Beatles Artist Page.
Format:
UK English