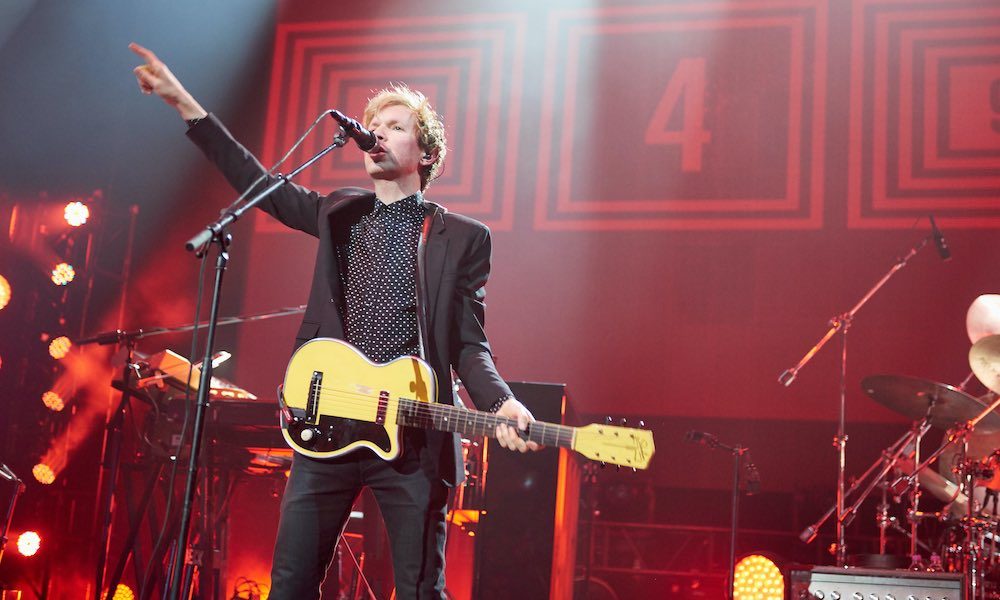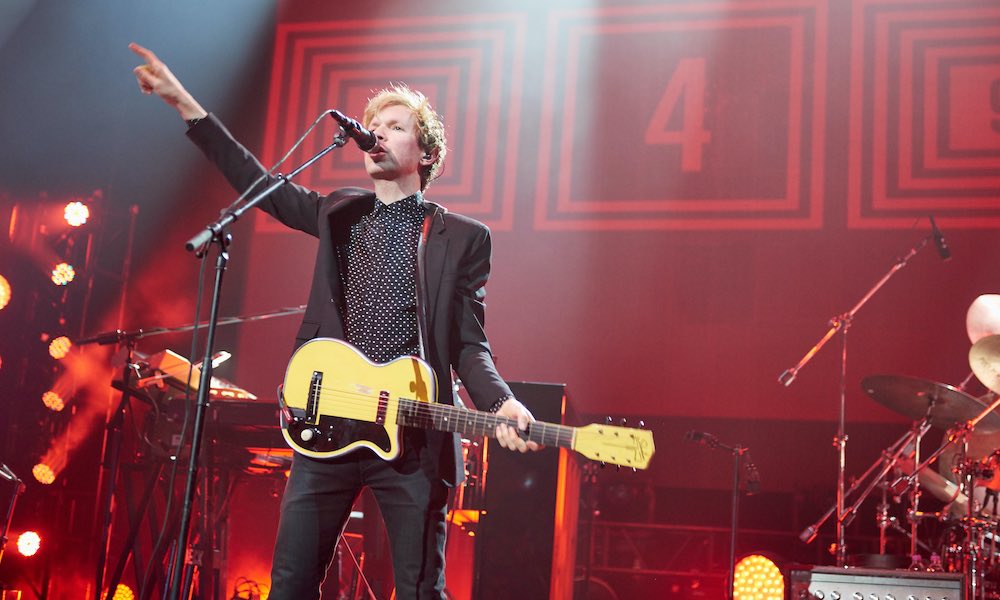 Beck's fans in Detroit knew they could look forward to the usual exhilarating performance by the innovative American musician when they went to see him at the Fox Theatre on Saturday night (June 28). As it turned out, some of them might have been kicking themselves that they didn't get there in time to see the support act: it was Beck.
The Ghost of a Saber Tooth Tiger, the duo fearturing Sean Lennon and Charlotte Kemp Muhl, were booked to open the show, but they dropped out without explanation (although Billboard reports that concert-goers were told by staff that the problem involved their US entry, after a show in Toronto the night before).
Undaunted, Beck and his band decided there and then to support themselves, so to speak, dividing their show into two halves. The bonus opening set ran for 40 minutes and contained ten songs, chiefly quieter material from the current album 'Morning Phase' and some from 2002's 'Sea Change.' They also performed 'Dead Melodies,' which Beck was commissioned to write for Johnny Cash, but explained he was too intimidated to present to the Man In Black.
After the interval, they were back, for another set running 80 minutes and including many of Beck's best-known songs, including 'Devil's Haircut' and 'Where It's At.' The Ghost of a Saber Tooth Tiger are reported by Billboard to be expected back on the bill tonight (June 30) at the Hammerstein Ballroom in New York — providing, of course, that Saturday's support act let them.
The tour continues through July and August, with Beck and the band due to appear at the FirstCity Festival in Monterey, California, headlining the Saturday bill over the August 23-24 weekend.
Format:
UK English