BENEE Drops Music Video For Latest Single, 'Doesn't Matter'
The video was co-directed by BENEE and New Zealand actress and director Aidee Walker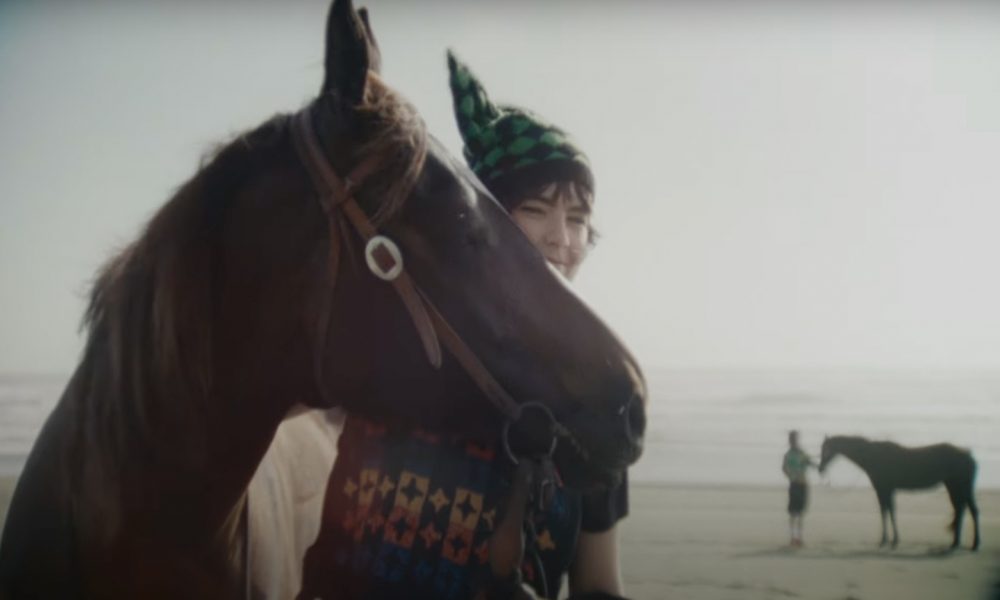 New Zealand's platinum sensation BENEE has unveiled the official video for her latest single, "Doesn't Matter."
Co-directed by BENEE and New Zealand actress and director Aidee Walker, the cinematic visual co-stars BENEE, her guitarist Tiare Kelly, and her pup TUI. The lulling production underscores pensive moments, as the lyrics detail her struggles with mental health and an OCD diagnosis. The video brings these feelings to life in artful and eloquent fashion, standing out as BENEE's most confessional statement yet.
BENEE says, "'Doesn't Matter' is about how hard it can be to explain your feelings and emotions to people. Sometimes friends just being there for you is such a help. I'm so excited about this video; it was my first shot at co-directing with Aidee Walker. I came up with the concept, and she helped me bring it to life. I wanted the look of an old French indie film with a twist….and I love how it turned out."
BENEE recently announced her first foray out into the world since the pandemic struck with her 2022 headline world tour. The North American leg kicks off on May 31 in Montreal and makes stops in Chicago, Boston, Philadelphia, San Francisco, Los Angeles, and more.
The 21-year-old artist broke through with "Supalonely," her global hit with four billion streams, and like many artists has had to wait for a chance to tour outside of her home country again. Next year's tour will be BENEE's first time playing shows in North America since 2019.
BENEE's dreamy alt-pop mixes her deeply heartfelt reflections on life in suburban Auckland, New Zealand with offbeat and often whimsical lyrical encounters with zombies and snails, all produced with a technicolor ear for cooked beats and unpredictable hooks. 2020's debut album Hey u x is a vibrant musical world with guests ranging from Grimes and Lily Allen to Gus Dapperton and Muroki (another New Zealand teen BENEE has since signed to her own label, Olive).