BENEE Pulls Up In Her 'Green Honda' On New Single
The alternative pop princess returns with her first release of 2023.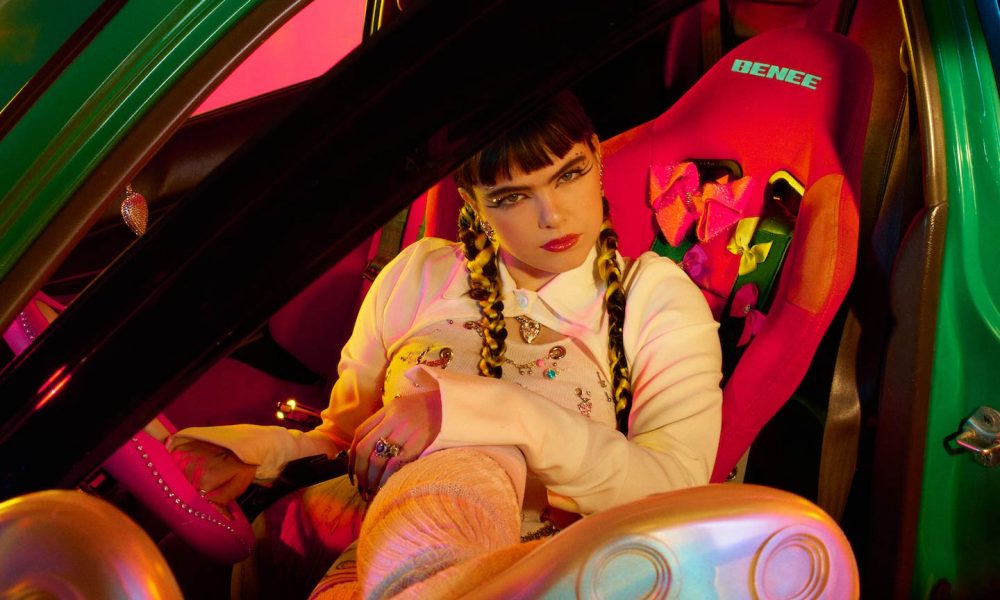 New Zealand alternative pop artist Benee returns today with the release of a new single and music video: "Green Honda," via Republic Records.
With its title inspired by her real-life car, the song finds Benee declaring her independence, letting an ex know she'll "pull up in my green Honda, to tell you that I don't want ya."
Speaking about the song and the story behind it on Apple Music's "Zane Lowe Show," Benee tells him, "I write a lot of songs. I write a lot about my green Honda, but I was working with these Swedes and I feel like you can hear their influence in the production. I was working with Elvira [Anderfjard] and Luca [Kloser] in LA and it was the first time I had ever done a session with two women. So that definitely brought a different energy that I didn't even realize would happen. But honestly, I just wanted aggressive, I wanted energy, I just wanted to be loud and annoying and just make this crazy song."
BENEE - Green Honda (Official Music Video)
And about that green Honda, she explains in a press release, "There is a personal history to the Green Honda story: my green Honda was my first car, passed on to me by my grandmother when she gave up driving. I call him 'Steve', and he's on the cover of my 'STELLA & STEVE' EP. We've had lots of adventures together."
The Y2K-esque video shot in California features Benee and a group of friends (including some dogs) dancing through a scrap yard and speeding in a bright green car. It's a perfect match for the song's production, combining an electronica chorus with a pulsating snare.
"Green Honda" marks the beginning of a major 2023 for Benee: she's set to perform at Coachella for the first time this year, appearing at the festival on April 14th-16th and April 23rd-25th. She's also planning a move to LA where she hopes to try and complete a new album.