benny blanco, Marshmello And Vance Joy Transform In Claymation 'You' Visual
'This song makes me feel warm and fuzzy inside and I hope everyone else gets the same feeling when they listen.'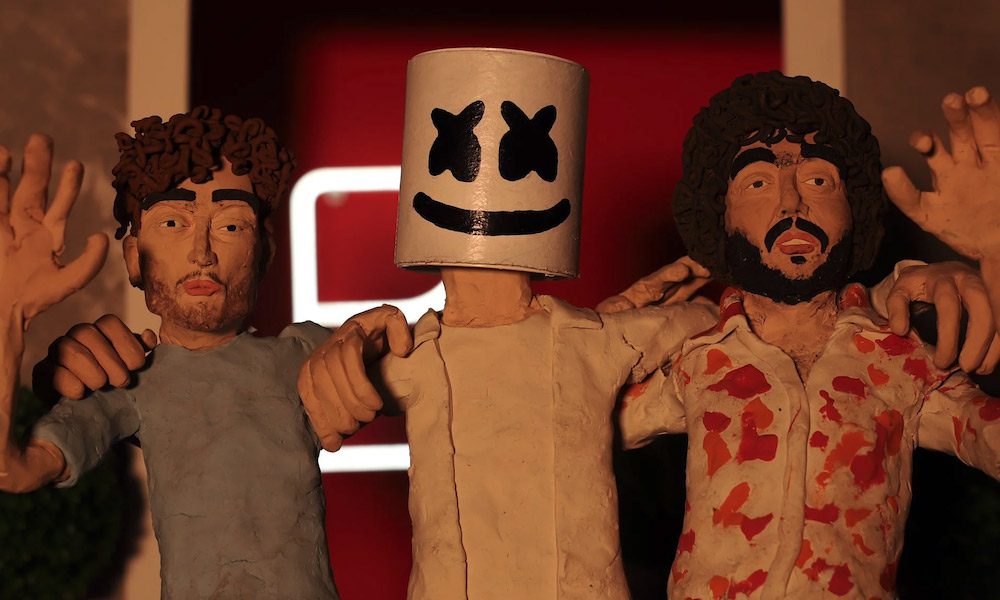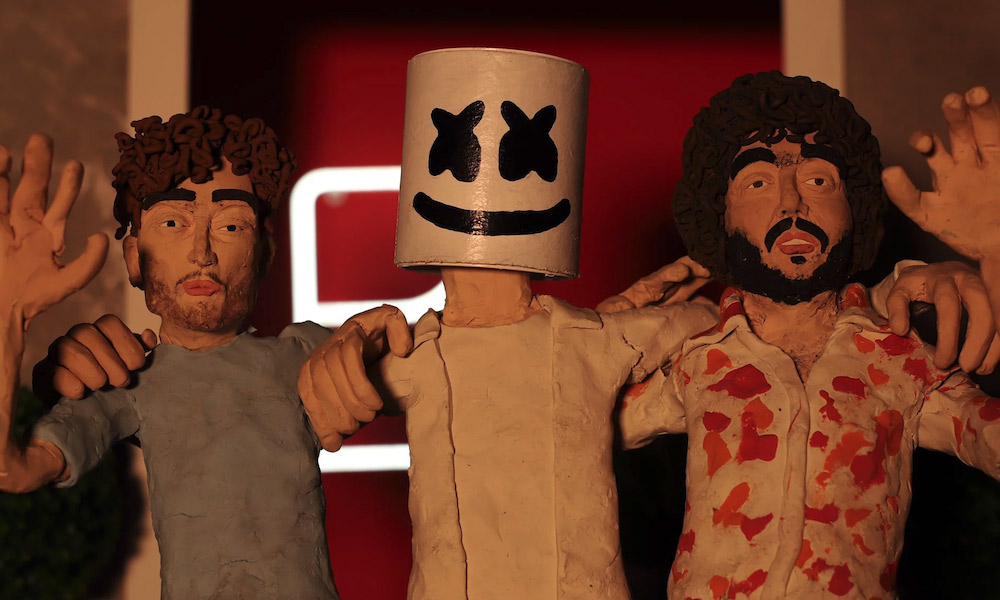 benny blanco, Marshmello, and Vance Joy have teamed up on an uplifting new track "You," along with a delightful Claymation music video.
"You" sees the Australian singer-songwriter Joy singing over blanco and Marshmello's breezy production. This new collaboration brings out the best in each artist, fusing blanco's easy popcraft, Marshmello's slick production, and Joy's buoyant vocals.
But the real charm is the hilarious visual (directed by William Child) that features the three friends enjoying an animated cookout until Marshmello and Joy are kidnapped by a monster. blanco tracks them down but when he confronts the kidnapper, he hugs the monster instead, and they all end up all hanging out together and enjoying some joints in the hot tub and playing some pool.
benny blanco, Marshmello & Vance Joy - You (Official Music Video)
"I've been friends with both Vance and Marshmello for a long time and it was just the right time for us to make a record together," blanco said in a statement. "This song makes me feel warm and fuzzy inside and I hope everyone else gets the same feeling when they listen."
"benny showed me this demo in his studio one day," added Marshmello. "I was instantly attracted to the song and knew I had to try something a little different with it. I sent my initial idea to benny and from there we went back and forth until we created what everyone can hear right now."
"You" follows blanco's 2020 hit, "Lonely," with Justin Bieber, as well as his collaboration with Juice WRLD, "Real Sh_t," released in memory of the late artist on his birthday.
In 2018, he released his gold-certified debut album Friends Keep Secrets featuring hits "Eastside" with Halsey and Khalid, "I Found You" with Calvin Harris, "Better to Lie" with Jesse and Swae Lee, and "Roses" with Juice WRLD and Brendon Urie as well as collaborations with Ty Dolla $ign, 6LACK, Ryan Beatty and more.
In 2019, blanco shared "I Can't Get Enough" with Tainy, Selena Gomez and J Balvin; and "Graduation" with Juice WRLD.
Meanwhile, Marshmello's star continues to rise as the famously masked artist breaks boundaries across the industry. His latest release "OK Not To Be OK" featuring Demi Lovato peaked at No.2 on Billboard's Hot Dance/Electronic songs, and topped Billboard's Mainstream Top 40 and Hot 100. The song was released in partnership with "Hope For The Day" suicide prevention movement.
Listen to "You" here.