'Beside Bowie: The Mick Ronson Story' Soundtrack Album, DVD Set For Simultaneous Release
The much-acclaimed 'Beside Bowie: The Mick Ronson Story' soundtrack album and DVD/ Blu-ray are set for simultaneous release on 8 June.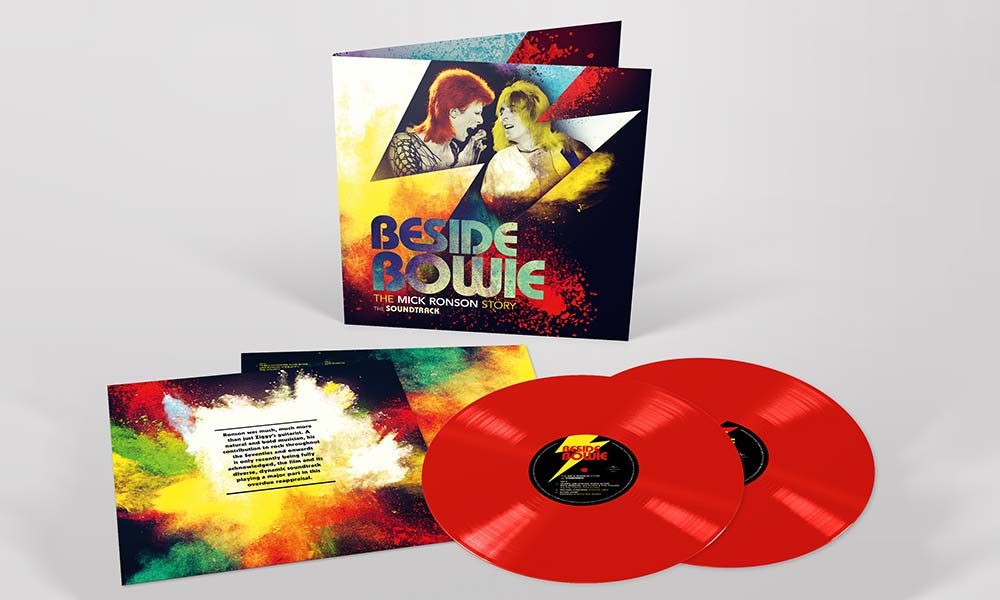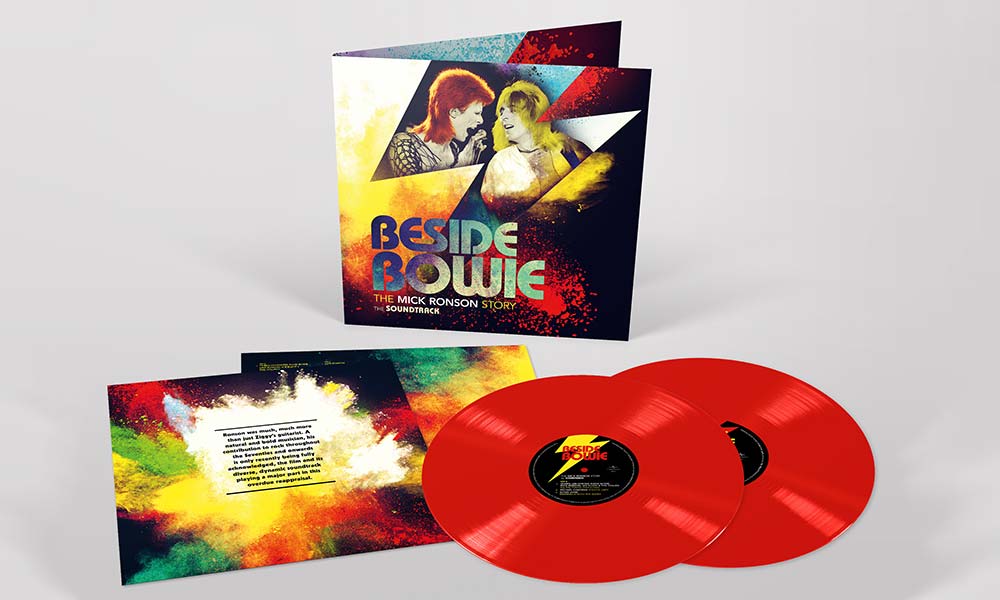 Beside Bowie: The Mick Ronson Story, The Soundtrack is all set for release through Universal Music on 8 June 2018. The soundtrack album accompanies the DVD and Blu-Ray release of Beside Bowie: The Mick Ronson Story which will also be released with new exclusive content on the same day.
The soundtrack will be the first official career retrospective compilation for the guitar virtuoso.  As well as key tracks from Mick Ronson's solo records, the compilation includes material from his key collaborations with David Bowie, Elton John, Ian Hunter, Queen and Michael Chapman. 
The album also includes a previously unreleased cover version of 'This Is For You' by Def Leppard's Joe Elliott and a piano tribute to Mick Ronson from David Bowie's piano-man and band alumni Mike Garson (David Bowie, Nine Inch Nails, Smashing Pumpkins).   The soundtrack will be available on CD and Digital, heavy-weight 180g black Vinyl and exclusive limited edition coloured vinyl and includes extensive essay & liner notes.
Beside Bowie: The Mick Ronson Story producer/Director Jon Brewer (BB King: The Life of Riley, Nat King Cole: Afraid of the Dark, Jimi Hendrix: Guitar Hero, The Most Dangerous Band in The World) gained the unprecedented access and permission for use of materials relating to the life of rock hero Mick Ronson, who was largely commercially over-looked despite his direct contribution and pivotal involvement in countless iconic compositions of David Bowie and The Spiders from Mars.
Despite his production and guitar work with Lou Reed, Morrissey, Ian Hunter and Mott The Hoople, Bob Dylan, John Mellencamp and many others, it is Mick Ronson's dynamic support, contribution, and co-creation of the expansive and multi-faceted career of David Bowie and in fact that era of music, that this film exposes. With exclusive voice over contributions from David Bowie and exclusive contributions by Rick Wakeman, Joe Elliott, Roger Taylor, Ian Hunter, Angie Bowie and many more, Beside Bowie: The Mick Ronson Story is a tribute to an uncomplicated man who achieved the pinnacle of success in the music industry as well as the rarefied respect from his contemporaries for his production and guitar skills.
David Bowie - Cracked Actor (Live, 1973)
His humble beginnings (in the northern English city of Hull) underpinned the values and modest, unpretentious personality of Mick Ronson. Originally working with Hull City Council while he pursued his craft with consummate dedication, word of his talent reached David Bowie who grabbed at the chance to work with Ronson, and from there rock history was made.  The Man Who Sold the World, Aladdin Sane Hunky Dory, 'Jean Genie', all were constructed with Mick Ronson on guitar. In 1974 he was voted #2 'Best Guitarist' in Cream magazine (notably Eric Clapton came in third).
Sadly, in 1993 Mick Ronson passed away before receiving the recognition he so richly deserved before taking that final bow, as seen on film, at his last show. He had been making a solo album at the time, which was subsequently finished by his contemporaries. Emperor Media have achieved ultimate authenticity and access in chronicling the life and works of this man, an extraordinary talent who became a cornerstone of rock music and who stood 'Beside Bowie' during one of the most memorable periods of his dazzling career.
Beside Bowie: The Mick Ronson Story (Soundtrack) Tracklist:
Queen, Ian Hunter, David Bowie, Mick Ronson, Joe Elliott, Phil Collen- 'All The Young Dudes' (Live)
Michael Chapman – 'Soulful Lady'
Elton John – 'Madman Across The Water'
David Bowie – 'Moonage Daydream'
David Bowie – 'Cracked Actor'
David Bowie – 'Time'
Ian Hunter – 'Once Bitten, Twice Shy'
Mick Ronson – 'I'd Give Anything To See You'
Mick Ronson – 'Hard Life'
Mick Ronson – 'Midnight Love'
Mick Ronson – 'Like A Rolling Stone'
Joe Elliott – 'This Is For You
Queen, David Bowie, And Mick Ronson – 'Heroes'
Mike Garson – 'Tribute To Mick Ronson'
Format:
UK English