Watch New Trailer For 'Beside Bowie: The Mick Ronson Story' Soundtrack
Legendary guitarist Mick Ronson, Bowie's foil in The Spiders From Mars, is celebrated in the career-spanning compilation soundtrack for Beside Bowie: The Mick Ronson Story.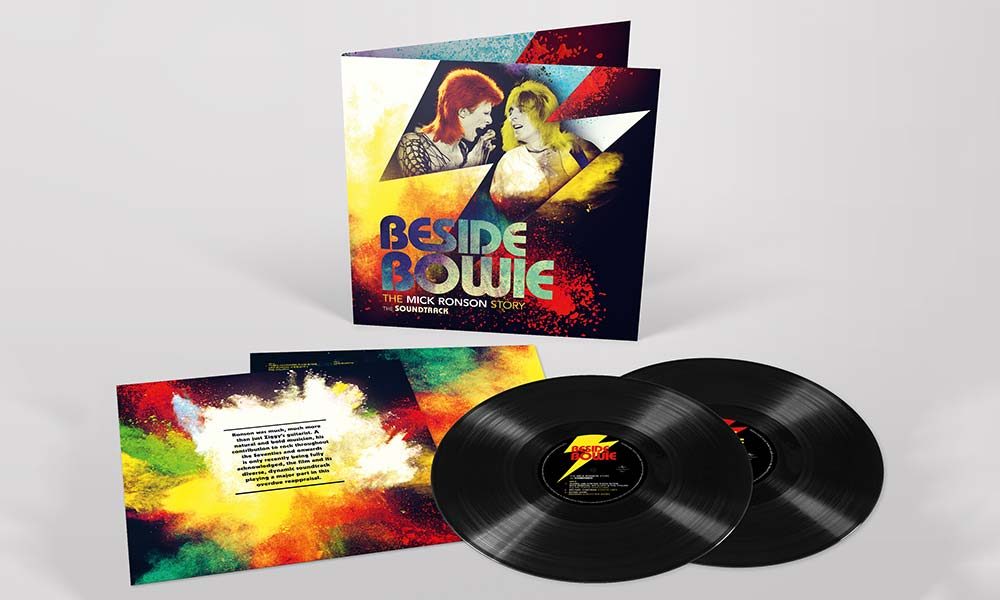 You've seen the Beside Bowie film, now watch the trailer for the soundtrack… and then go buy it!
Hull-born guitarist Mick Ronson was David Bowie's legendary intergalactic foil in The Spiders From Mars – responsible not only for the bone-crunching guitar riffs that helped define glam-era classics such as 'Ziggy Stardust' and 'Moonage Daydream', but also one of Bowie's key collaborators in the studio.
Bowie might have had the groundbreaking concepts, but the late Mick Ronson was instrumental in bringing them to fruition in the studio. More than a guitar legend, he was trained in music theory and wrote the dramatic string arrangements that helped bring songs such as 'Life On Mars?' to live. As Def Leppard frontman and avowed Ronson fan, Joe Elliott, attests: "There's absolutely no doubt the icing on the cake, when it came to the musicianship, was Ronson."
But though he'll be forever remembered as Bowie's hunky dory sidekick from the early to mid-70s, Ronno's brilliance as both guitarist and producer graced records by the likes of Lou Reed (Transformer), Mott The Hoople (All The Young Dudes) and Morrissey (Your Arsenal), while he also played live with everyone from Bob Dylan to Queen.
And yet he never truly reached his full potential. As Bowie himself puts it in Beside Bowie: "If Mick had lived on, he would have become a major producer and arranger – and, of course, he would have remained one of rock's great guitar players."
The Beside Bowie: The Mick Ronson Story soundtrack is out on 8 June. Scroll down to read the full tracklisting, and order the limited edition red double-vinyl pressing here.
Queen, Ian Hunter, David Bowie, Mick Ronson, Joe Elliott, Phil Collen- 'All The Young Dudes' (Live)
Michael Chapman – 'Soulful Lady'
Elton John – 'Madman Across The Water'
David Bowie – 'Moonage Daydream'
David Bowie – 'Cracked Actor'
David Bowie – 'Time'
Ian Hunter – 'Once Bitten, Twice Shy'
Mick Ronson – 'I'd Give Anything To See You'
Mick Ronson – 'Hard Life'
Mick Ronson – 'Midnight Love'
Mick Ronson – 'Like A Rolling Stone'
Joe Elliott – 'This Is For You'
Queen, David Bowie, And Mick Ronson – 'Heroes'
Mike Garson – 'Tribute To Mick Ronson'
Format:
UK English