'Best Of The Runaways' Anthologises 1970s Teenage Rock Sensations
The album features the best-loved songs by the teenage band of Cherie Currie, Joan Jett, Lita Ford, Jackie Fox and Sandy West.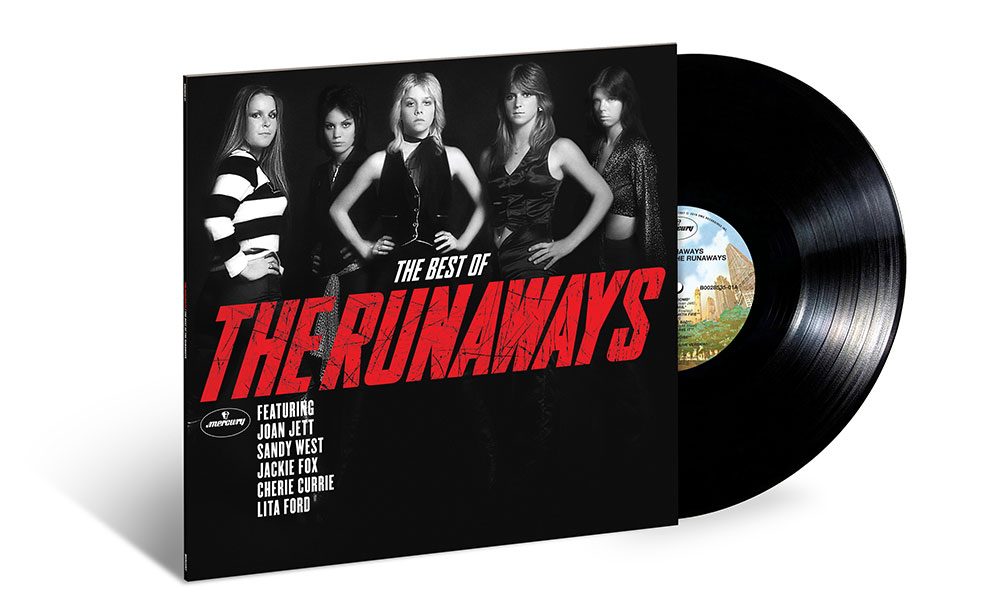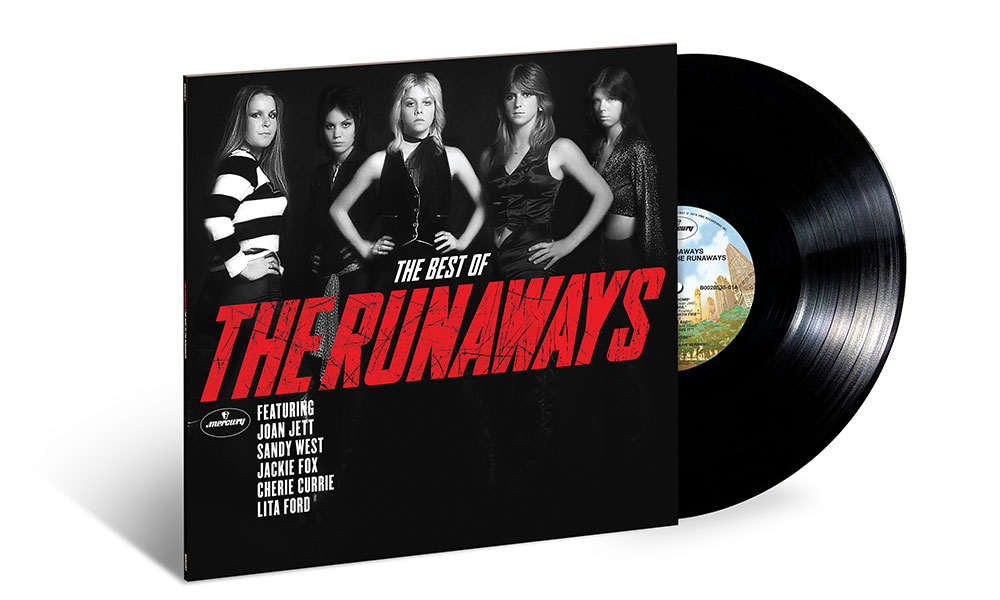 A newly expanded LP edition of The Best of the Runaways, by the teenage rock sensations of the 1970s, is now available via UMe. It features the best-loved songs by the all-female teenage band who caused a commotion on the rock scene in the second half of the decade with their line-up of singer Cherie Currie, guitarists Joan Jett and Lita Ford, bassist Jackie Fox and drummer Sandy West.
The Los Angeles quintet, managed and produced by fabled record man Kim Fowley, became known for powerful, uncompromising rock anthems such as  'Cherry Bomb,' 'You Drive Me Wild,' 'Queens Of Noise' and 'I Love Playin' with Fire.' This 13-song retrospective draws on material from their original Mercury albums The Runaways, Queens of Noise and Waitin' for the Night.
The new best-of is available on standard black vinyl as well as a limited edition fire engine red coloured vinyl edition. There's also a special bundle offering a Runaways t-shirt coupled with the limited edition coloured vinyl, available exclusively through uDiscover Music. The new editions feature a new cover photograph of the group.
The group's early single 'Cherry Bomb' brought them to international attention when their image was deemed too edgy by the American media. UMe recently located the original tapes for the music video for that track and uploaded the footage in HD to the band's YouTube channel. Watch that footage here:
The Runaways - Cherry Bomb
The hard-hitting rock 'n' roll of the Runaways was as significant culturally as it was musically, opening doors for many female artists in what was a largely male-dominated rock landscape of the time. In a live review of the band in 1976, the Los Angeles Times were moved to call them "the most potent and sassy girl group to emerge since the Shangri-Las" and "one of the most refreshing bands to emerge from the streets of the Los Angeles basin."
The Best of the Runaways is out now. Scroll down for the tracklisting, and pre-order the standard black vinyl edition here.
Side A:
Cherry Bomb
Blackmail
I Love Playin' With Fire
Born To Be Bad
Take It Or Leave It
Queens Of Noise
You Drive Me Wild (Live Version)
Side B:
School Days
Wait For Me
Wasted
Don't Go Away
Waitin' For The Night
C'Mon
Format:
UK English