Big Star's 'Third' Honoured In Filmed Tribute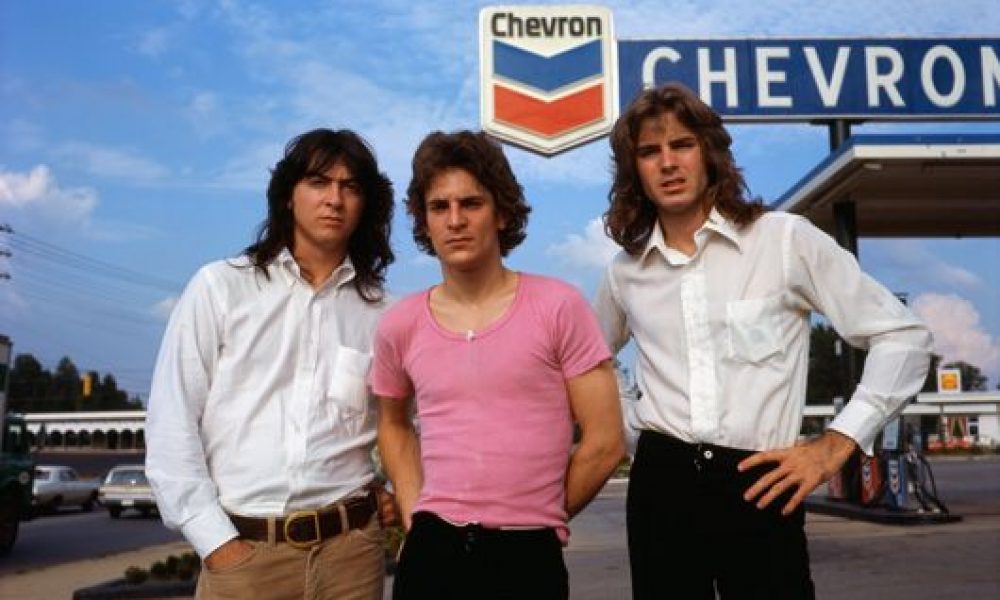 A host of music icons and Big Star fans, plus Jody Stephens, the last surviving member of the band's original line-up, gathered last night at the Alex Theater in Glendale, Los Angeles, for the Thank You, Friends event: a special live performance that presented the power-pop legends' iconic album Third in its entirety, along with a number of classics from the group's back catalogue.
Filmed by LA-based production company Yes Equals Yes for Thank You, Friends, a planned spring 2017 DVD release via Concord, the event was a stunning tribute to the band, with performances of the likes of 'September Gurls', 'In The Street' and 'Thirteen' nestling among adventurous Third tracks such as 'Holocaust', 'Kangaroo' and the song that gave the event its title.
Joining original drummer Jody Stephens on stage were award-winning contemporary classical ensemble Kronos Quartet (who fronted a full chamber orchestra), along with life-long fan and REM multi-instrumentalist Mike Mills, Heartbreakers keyboardist Benmont Tench and Wilco's Jeff Tweedy and Pat Sansone. Also appearing was Carl Marsh, writer of Third's original scores and the man who conducted the orchestra.
Originally released in 1978, four years after it was recorded, Big Star's Third (aka Sister Lovers) album has ultimately emerged from a confusion of mid-70s recording sessions and misunderstanding to become one of the most hailed albums ever recorded, and a direct influence on the likes of Jeff Buckley and Beck, both of whom often performed 'Kangaroo' during their own live shows. Six years after the album was first performed live in its entirety, in 2010 at Cat's Cradle, Carrboro, North Carolina, last night's performance shows that it continues to grow in stature. A wonderful tribute to both Big Star's music and its late founding members Chris Bell and Alex Chilton, the forthcoming DVD will surely be an essential watch for the pioneering group's dedicated fans.
Format:
UK English