Bill Frisell Signs With Blue Note Records, Announces New Album, 'Harmony'
Blue Note President Don Was says of Frisell, "I love the way that Bill annihilates the concept of genre."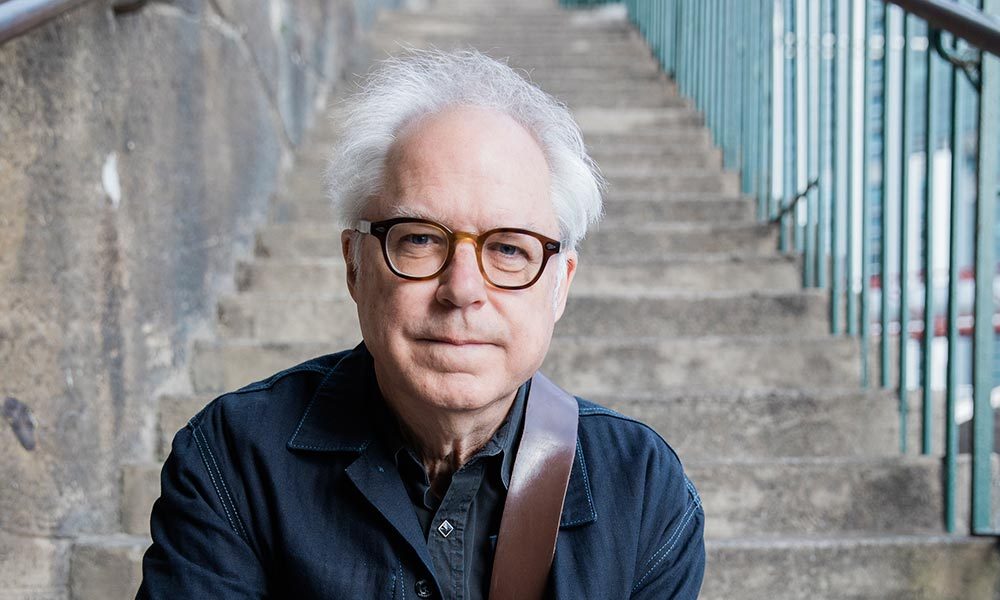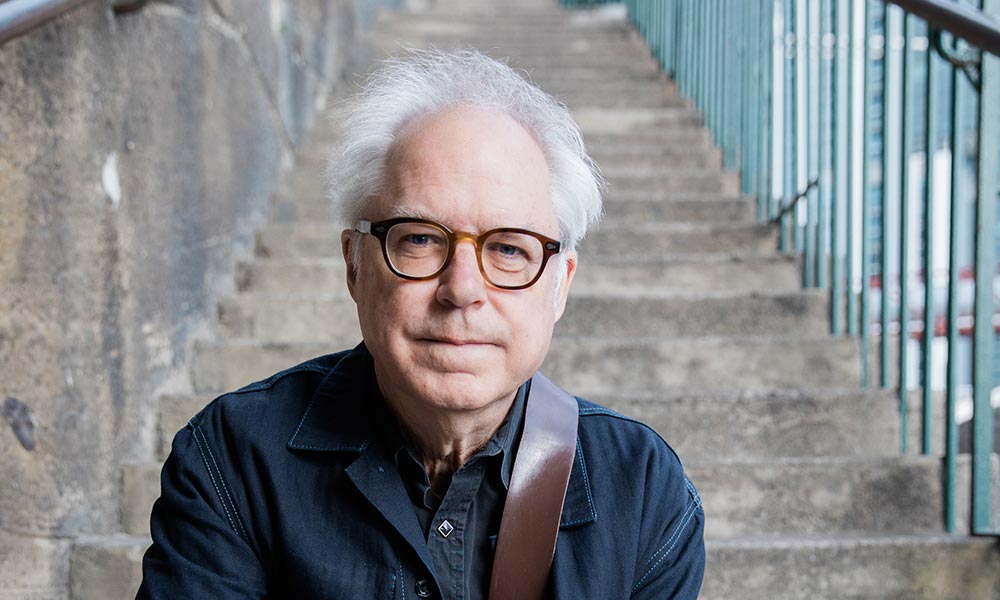 Acclaimed guitarist Bill Frisell has signed with Blue Note Records and will release the first album under his own name for the legendary label with the arrival of his newest project, Harmony, this coming fall.
Though his association with Blue Note stretches back nearly 3 decades to his appearance on John Scofield's 1992 album Grace Under Pressure — and has included invaluable contributions to Blue Note albums by Don Byron (Romance With The Unseen), Ron Carter (Orfeu), Norah Jones ('The Long Day Is Over' from Come Away With Me), the collective project Floratone, and Charles Lloyd & The Marvels (I Long To See You & Vanished Gardens featuring Lucinda Williams) — Harmony is Frisell's bona fide Blue Note debut: an opportunity for jazz's most storied label to document the work of "the most significant and widely imitated guitarist to emerge in jazz since the beginning of the 1980s," according to The New York Times.
Speaking of Bill Frisell's talent, Blue Note President Don Was puts it, "I love the way that Bill annihilates the concept of genre. He's a versatile conversationalist who speaks many languages—and makes it all work."
"It's wild, at this point in my life, thinking back all the way to high school and all these strands of things coming together," Frisell reflects. "And here I am now—I have an album coming out on Blue Note. Is it possible that I could be part of all this?"
The guitarist's work in The Marvels ("Frisell is just right for Lloyd," wrote Jazz Times, "Frisell's flicking, lingering tones deepen Lloyd's spell") is only the most recent chapter in his Blue Note story. He grew up in Denver, and among his earliest LP finds was Volume 1 of Blue Note's Three Decades Of Jazz, a compilation celebrating the label's 30th anniversary that contained the universe: Thelonious Monk, Sonny Rollins, Miles Davis, John Coltrane, Jimmy Smith with Kenny Burrell, Art Blakey, Horace Silver and more.
His study of the Blue Note catalogue continued until he began making his own important contributions to the label's legacy as a sideman. In 2007, he teamed up with drummer Matt Chamberlain and producers Lee Townsend and Tucker Martine to release the self-titled Blue Note debut by the collective Floratone—an experimental project that transformed extended improvisations into multi-layered studio creations that NPR called "some of the most riveting instrumental music to emerge this year."
Bill Frisell's career as a guitarist and composer has spanned more than 40 years and many celebrated recordings for labels including ECM, Nonesuch, and Okeh/Sony. He has built a remarkable catalogue that was recently cited by Downbeat as "the best recorded output of the decade."
The Grammy-nominated artist was recognized as an inaugural Doris Duke Artist in 2012, and has been the recipient of grants from United States Artists, Meet the Composer, and in 2016 he was a beneficiary of the first FreshGrass Composition commission to preserve and support innovative grassroots music. Upon SFJAZZ opening their doors in 2013, he served as one of their Resident Artistic Directors, and he was a guest curator of Lincoln Center's Roots of Americana series. He is also the subject of the documentary film Bill Frisell: A Portrait by director Emma Franz, which examines his creative process in depth. Additionally, he has received an honorary doctorate from the Berklee College of Music.
Format:
UK English