Billie Eilish Unveils Signature Vegan Air Jordan Sneakers
The two styles come in lime green and neutral beige.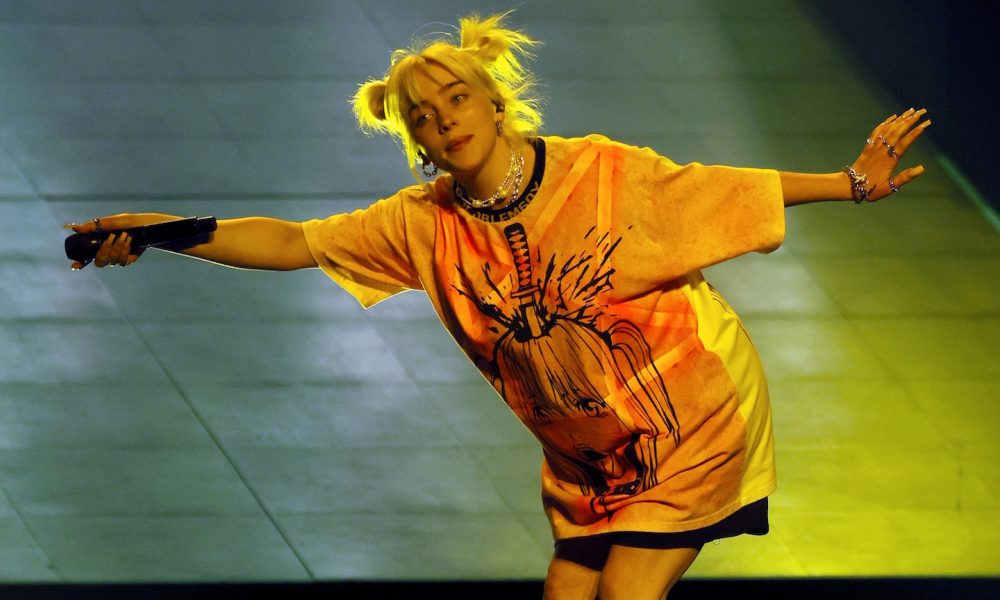 Billie Eilish has launched her own vegan Nike Air Jordan sneakers. She dropped a preview of the two styles—one lime green, the other a neutral beige–on Instagram. Both styles are "100% vegan with over 20% recycled material."
Eilish wrote: "i am SO excited to finally share my two air jordan silhouettes with you!! i've always loved @jumpman23 and it was such an incredible and surreal experience getting to create these, especially in a sustainable fashion (100% vegan with over 20% recycled material). both launch 9/27 on store.billieeilish.com and 9/30 on the nike SNKRS app! and you can go behind the designs on SNKRS now for more!! heheheeee."
Earlier today, Billie Eilish and top VR music rhythm game Beat Saber announced the Beat Saber Billie Eilish Music Pack.
Now available on both the Oculus Quest 2 and Rift platforms, this pack will serve up 10 of Billie's biggest hits – featuring songs from her newest album, Happier Than Ever, and her debut album WHEN WE ALL FALL ASLEEP, WHERE DO WE GO? It will be available for $12.99 (or $1.99 per individual song), the Music Pack offers Billie fans a new and immersive avenue to experience and hit all the notes on their favorite songs.
Eilish was also named TIME's "100 Most Influential People List." Megan Thee Stallion was tasked with writing the introduction for Pioneer Billie Eilish. She wrote, "Billie Eilish is a unique soul, with a voice, style and attitude all unapologetically her own. I first met Billie at the Grammys this year. She had already achieved worldwide stardom, which might make some people have airs about them, but not Billie. She was so real and laid-back, even though her personality is so big. She is a rare spirit who speaks from her heart with no pretenses. I knew I had found a kindred spirit that night. One who is strong, but still learning and still growing. A woman who stands up for herself and advocates for women everywhere."
Listen to the best of Billie Eilish on Apple Music and Spotify.