Billie Eilish, Taylor Swift And Megan Thee Stallion Lead The 2021 Grammy Awards
Live showings from Billie Eilish, Taylor Swift, and more steal the show in a performance-packed event.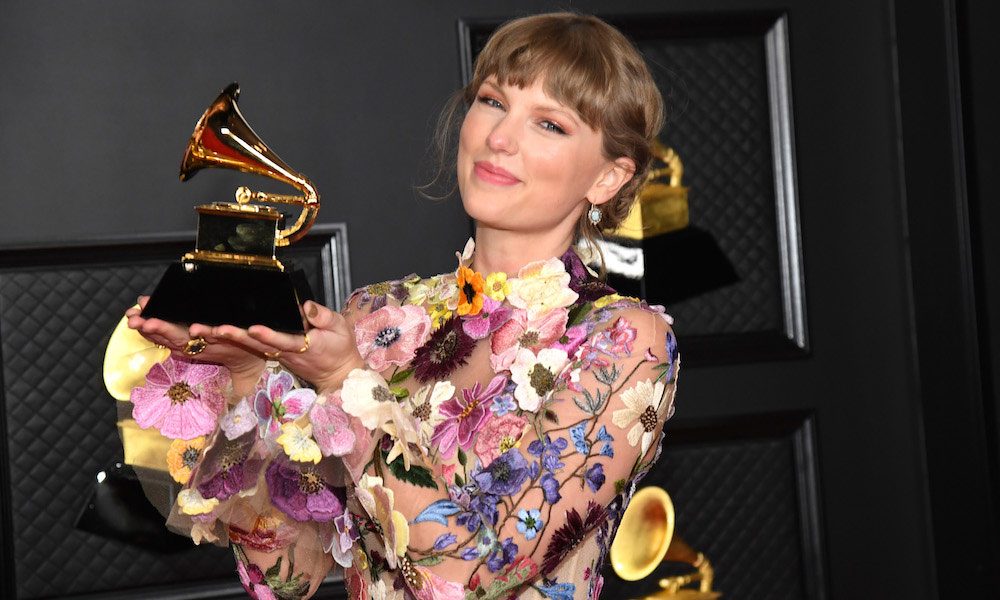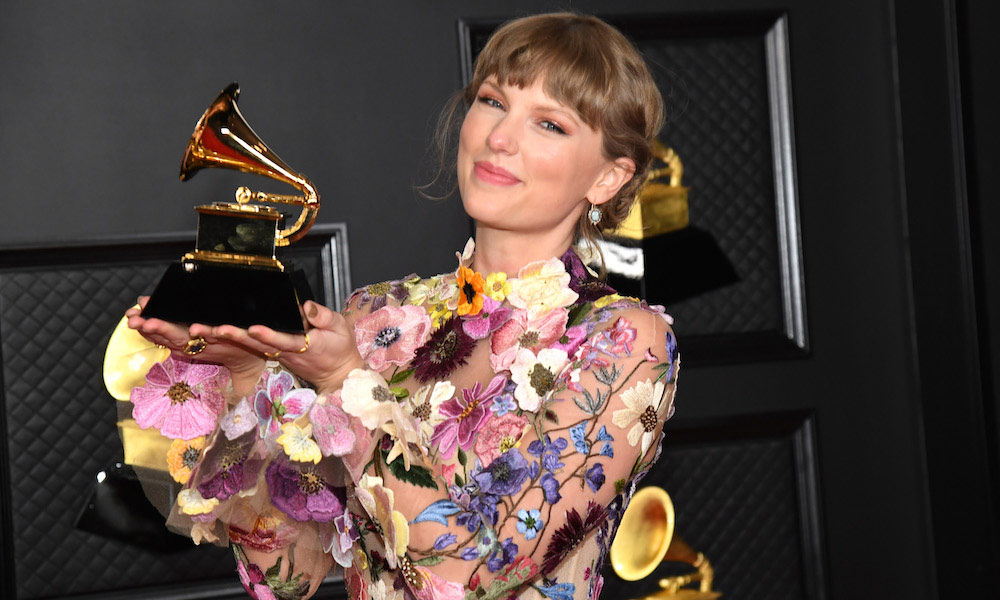 The 2021 Grammy Awards were unlike any we've ever witnessed. Instead of a packed Staples Center, a very limited number of rotating attendees were gathered in an outdoor tent across the street from the stadium. Host Trevor Noah did a good job moving the event from performance to performance, which began with songs from The Black Pumas, HAIM, and Grammy darling Billie Eilish.
Eilish, with her now-signature shock of green hair, was accompanied by her brother and partner-in-crime FINNEAS, and the young singer projected the casual cool that comes with five Grammy Awards (before the 2020 ceremony even began). After a rousing opening introduction from Harry Styles, Eilish and FINNEAS performed "everything i wanted," with Billie atop an abandoned car in an extraterrestrial landscape.
Eilish takes home Record Of The Year
Just a year after Billie made history at the 62nd Grammy Awards by becoming the youngest artist to win all four major categories, she returned for a victory lap, winning Record of the Year for "everything i wanted." At this point, it's a surprise when Eilish doesn't win. In case the Record of the Year win wasn't enough, Eilish also took home the gold for "No Time to Die," competing in the Best Song Written For Visual Media Category. Though the James Bond film isn't out yet, Eilish's hit is already a cultural touchstone.
Billie Eilish - everything i wanted (Live From The 63rd GRAMMYs®/2021)
The ceremony was heavily focused on the artists this year, with performances consistently stealing the show. Many of the awards were announced before the ceremony, so the live renditions were heavily emphasized, and many of those asked to sing brought their best effort. Obviously, Megan Thee Stallion and Cardi B stole the show with their debut performance of "W.A.P.," and artists like Post Malone were unable to keep from dancing throughout their duet. Speaking of Post, he also turned in a magnetic performance of his powerful hit, "Hollywood is Bleeding," led by a haunting chorus of singers. Posty looked his sharpest in a chic Chrome Hearts outfit.
Lil Baby packs a political punch
DaBaby also turned in a magnetic performance of "Rockstar," in addition to joining Dua Lipa on stage for "Levitate." The North Carolina-bred MC flashed diamond-studded gloves and a sterling white Chanel suit. Baby showcased his signature double-time flow over epic strings and an electric choir on the Roddy Rich-assisted "Rockstar." Speaking of superstar youngsters, Lil Baby turned in one of the most powerful performances of the night, with a mesmerizing, heartbreaking, and emphatic rendition of "The Bigger Picture."
Lil Baby - "The Bigger Picture" (Live From The 63rd GRAMMYs ® / 2021)
The song, a response to the murder of George Floyd, was brought to life with Baby going face to face with cops and Killer Mike rolling through for an impassioned verse. Lil Baby proved that the performances could still pack the political punch that had been reserved for award speeches in previous years. Though normally quiet and subdued, Lil Baby's performance of "The Bigger Picture" spoke louder than anything else this evening. Regarding the performance, Lil Baby had this to say:
"My performance is important to me and I had to make sure it was right. Nominations aside, actually performing "The Bigger Picture" means the most to me. I paint pictures with my songs and wanted the performance to bring that picture to life. Just like with the song, this performance had to reflect the real. No sugar-coating. My family, my fans and my city know who I do this for."
Taylor Swift takes home Album of the Year
Taylor Swift gave a riveting performance in an enchanted cabin alongside Jack Antonoff and Aaron Dessner of The National. The trio performed three songs, including "cardigan" and "august" from folklore and "willow" from evermore. Later in the evening, Taylor took home her 11th Grammy when she won Album of The Year for folklore.
Taylor Swift Wins Album Of The Year | 2021 GRAMMY Awards Show Acceptance Speech
Because of COVID's crushing toll, the "in memoriam" section of the ceremony was longer than normal, and included touching tributes to Bill Withers, Little Richard, Eddie Van Halen, and Kenny Rogers. Perhaps the most moving moments from this section, though, came when Brandi Carlisle covered the late John Prine and Brittany Howard (Alabama Shakes) and Chris Martin (Coldplay) teamed up for a stirring rendition of "You'll Never Walk Alone." Though the performance capped a somber remembrance, Howard was celebrating earlier when she took home Best Rock Song for her hit, "Stay High."
Duos were a focus of the award ceremony, with artists like Martin and Howard linking up, in addition to Cardi B and Megan Thee Stallion stomping all over the soundstage. But the most powerful duo of the evening missing from the ceremony was Lady Gaga and Ariana Grande, who took home the Best Pop Duo/Group Performance Grammy for their hit, "Rain on Me." Additionally, in a year of standout artistic moments, it was the notable absence of Kanye West that created a large amount of buzz. West won his first non-Rap category Grammy this evening, taking home Best Contemporary Christian Music Album for Jesus is King.
Everything about this year's Grammys was unexpected and unpredictable. Despite the curveballs, a few truths remained. Artists like Cardi B and Megan Thee Stallion continued to dominate the rap game, alongside Lil Baby. In other genres, Taylor Swift is still racking up Grammys at a staggering pace.
Billie Eilish continued her ascendence, taking in another Grammy in the most prestigious category available. Though she said Stallion deserved the award in her acceptance speech, the Academy is convinced that Billie Eilish is the definitive star of this generation.
See the full list 2021 Grammy Award winners here.