Best Lil Baby Songs: 10 Tracks That Drip The Hardest
Oozing charisma and raw talent, the best Lil Baby songs reveal why the rapid ascension of Quality Control's newest hip-hop star was no accident.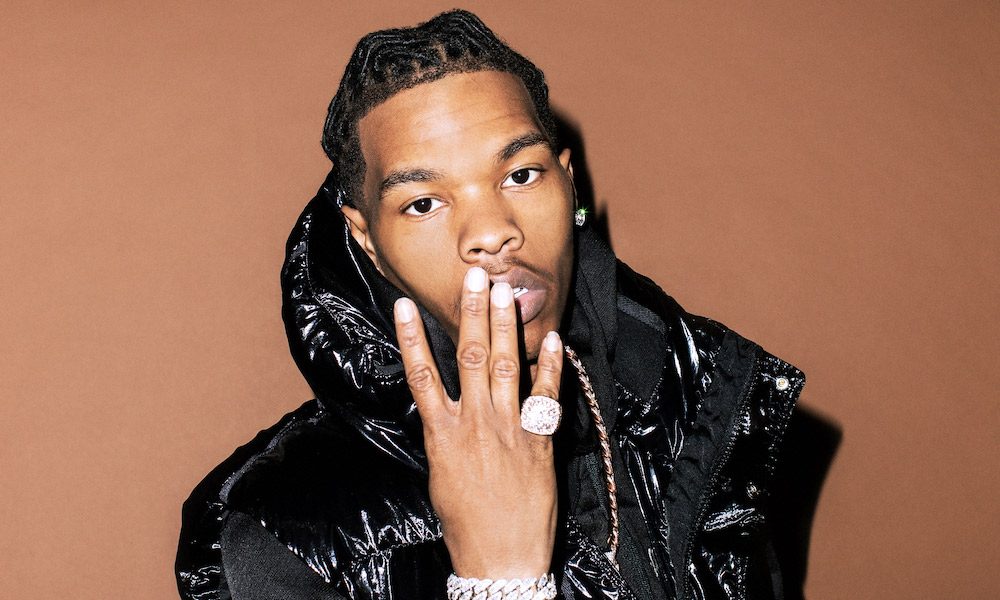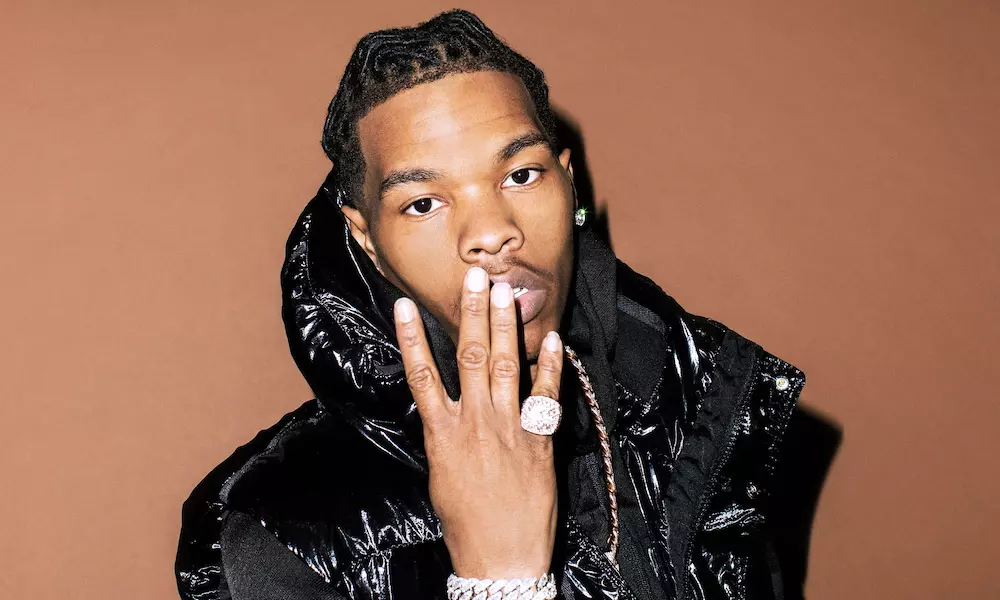 With innate charisma and a natural talent for rapping, it's hard to believe that Lil Baby was a reluctant hip-hop star. As the latest heavy-hitter out of Quality Control's hip-hop stable, his rapid ascension looked easy, but was plotted with precision. After first arriving on Atlanta's rap scene in 2017, he dropped four projects in 11 months. He's barely slowed down since then.
Lil Baby has lived many lives, and while his time on the streets earned him hard time, he applied the same hustle to his music career. He never had ambitions of becoming a rapper, but after seeing his childhood friend Young Thug become one of the biggest figures on the trap music scene, and following encouragement from Pierre "P" Thomas, co-founder of Quality Control, he decided to put his talents to use.
After a string of successful mixtapes and album releases with Quality Control, Lil Baby polished his skills and came harder each time with tracks that ooze charisma and raw talent. Here, we take a look at 10 of the best Lil Baby tracks that have molded the rapper's career so far.
Listen to the best Lil Baby songs on Apple Music and Spotify.
10: "Life Goes On" (featuring Gunna and Lil Uzi Vert)
This Quay Global-produced track is a gleaming selection from Lil Baby's debut album, 2018's Harder Than Ever. After making a name for himself in the mixtape game, Lil Baby proved he could pull off a major label studio release. On "Life Goes On," the trio of MCs flawlessly glide over their respective verses while rapping about women, money, and riches. The song serves as a standout anthem from Harder Than Ever and showcases Lil Baby's ability to bring a unique melody to his tracks.
9: "To The Top"
"To The Top" is a slower, more sentimental track among the best Lil Baby songs. The rapper discusses adapting to fame while staying motivated, fluctuating between acknowledging his accomplishments while keeping in mind that he's still got to push harder. Lil Baby expresses the isolation of fame, but knows he's not only rapping for his future, but for those who depend on him. A highlight of his 2017 mixtape Too Hard, "To The Top" became a prophetic hit, setting the tone for Lil Baby's imminent rise.
8: "Never Needed No Help"
Harder than Ever produced a string of hits from Lil Baby. The album debuted at No. 3 on the Billboard 200 chart in 2018 and was later certified gold. "Never Needed No Help" is a testament to Lil Baby's drive and ambition, but also points out that he was already successful before deciding to get into music. Before rapping, Lil Baby kept his head square on his shoulders and focused on getting money to provide a better life for himself and his family. Rapping just happened to be a spontaneous career change that he excelled at.
7: "Drip Too Hard" (featuring Gunna)
One of the recurring mantras in Lil Baby songs is sharing success with his crew, and Drip Harder embodies that spirit. A collaboration with fellow Atlanta rapper Gunna, the 2018 album is stacked with back-to-back bangers. This Turbo-produced track brought out the best in both artists, as the two exchanged boasts over thumping 808 bass. "Drip Too Hard" earned both MCs their highest-charting release to date, shooting to No. 4 on the Billboard Hot 100 and earning a Grammy nomination for Best Rap Performance in 2020.
Lil Baby x Gunna - "Drip Too Hard" (Official Music Video)
6: "Global"
From his 2018 mixtape Street Gossip, "Global" sees Lil Baby get introspective as he grapples with his sudden fame. He raps about helping his old neighborhood, his friends behind bars, and his family, but insists he isn't going to stop because they depend on him. The mood is celebratory, but a little somber, too, as Lil Baby recognizes that fame has taken a toll on his mental health.
Lil Baby - Global (Official Music Video)
5: "Pure Cocaine"
Lil Baby is living his best life, and "Pure Cocaine" is the perfect ode to wealth. The rapper has always prided himself on the fact that he raps about real life and doesn't dilute his verses with flexes he can't back up. On "Pure Cocaine," the Atlanta rapper boasts about not needing to pad his lyrics, expresses gratitude for his new life, and attributes his success to working hard.
Lil Baby - Pure Cocaine (Official Music Video)
4: "Woah"
Take a viral dance trend, throw in some heavy 808s and Lil Baby's melodic flow, and you have one of the biggest hits of the year. On "Woah," Lil Baby steps in as his own hype man, flexing his newfound success: "Brand new car is noisy, come through and it's roarin'/… See me and get nervous, I damn near did it perfect/Work hard and determine, it's safe to say I earned it, woah," he raps. With "Woah," the rapper gave a taste of second album, My Turn, proving the best Lil Baby songs are still on deck.
Lil Baby - Woah (Official Audio)
3: "Baby" (featuring DaBaby)
Two babies are better than one on this hit collab track from Quality Control: Control The Streets, Vol.2, a fully loaded collection showcasing various QC artists. Lil Baby and DaBaby are no strangers to working together, as "Baby" marks their third collaboration. Their flows complement each other as they go back and forth rapping about their old trap pasts and reveling in their recent success, all while paying tribute to Brian De Palma's cinematic ode to excess, Scarface, in the music video.
Quality Control, Lil Baby, & DaBaby - "Baby" (Official Music Video)
2: "Sum 2 Prove"
As the third single from My Turn, "Sum 2 Prove" sees Baby question his relationships now that he's come into fame and fortune. He's not taking his foot off the gas anytime soon, however, and refuses to be get caught up in petty beef. His confidence in his flow is more apparent here as he raps, "We finally made it, let's pop us some bottles/I took the lead and then everyone followed/They know I'm runnin' it right to the bank/They want me to ease up, I didn't leave 'em any breathin' room/Sorry, I told 'em, I can't/I gotta be one of them greats."
Lil Baby - Sum 2 Prove (Official Video)
1: "Freestyle"
Lil Baby has grown more polished with each release, but it was the hunger and hustle on his early mixtapes that made him a contender. From his Too Hard mixtape, "Freestyle" tops our list of the best Lil Baby songs and defined his style early on in his career. The Joseph DaVinci-produced single is littered with references, name-drops and shout-outs to all the people and places that set Lil Baby on his path. He has lived up to every claim he made years ago and will only continue to rack up hit after hit as his confidence grows.
Lil Baby "Freestyle" Official Music Video
Listen to My Turn (Deluxe) here.
Think we missed one of the best Lil Baby songs? Let us know in the comments below.