Best Ghostface Songs: 20 Hip-Hop Essentials
The rich sounds of the 1970s form the foundation of his sound, while his flashy delivery and sometimes bizarre, abstract style remain in a lane of its own.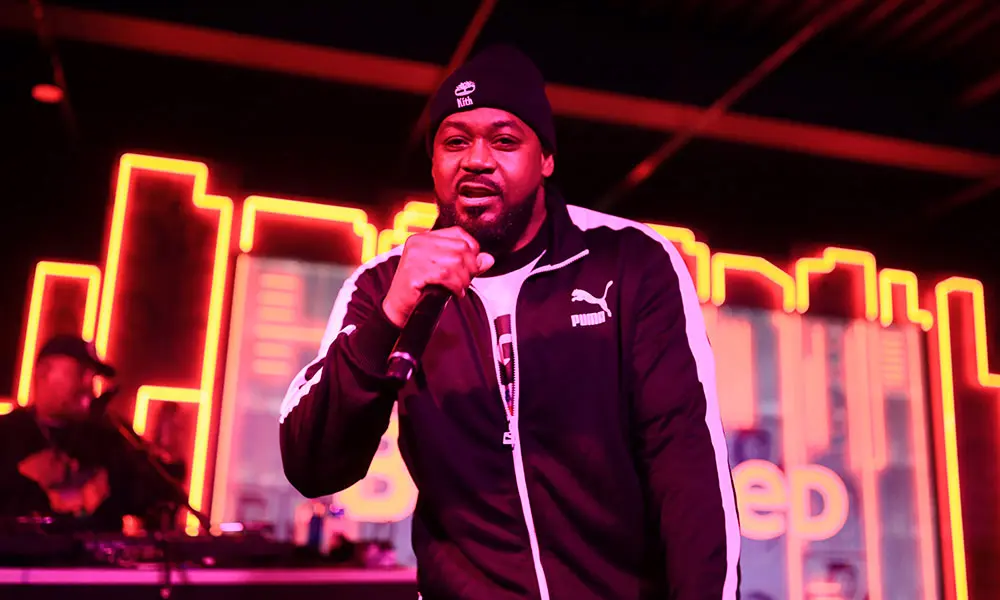 Emerging as one of the breakout stars from Staten Island's legendary Wu-Tang Clan, Ghostface Killah quickly established himself as one of the premier MC's in hip-hop culture with his dexterous wordplay and bold personality. Also known as Tony Starks / Ironman, Ghostface made a name with attention-grabbing verses on Wu-Tang's Enter the 36 Chambers and a star-making appearance with Raekwon the Chef on Only Built 4 Cuban Linx… His work there was enough for a mention in the hip-hop hall of fame, but his career flourished when given the opportunity to create full albums on his own. Classics like Supreme Clientele and The Pretty Toney Album are proof of his enduring genius.
What separates Ghostface from his peers is a love and dedication to groove-based soul samples. The deep, rich sounds of the 1970s forms the foundation of Ghostface's sound and the bedrock for his emotive, sometimes gut-wrenching rhymes. His flashy delivery and sometimes bizarre, abstract style remain in a lane of its own. And, ultimately, few MC's have the range that Ghostface has displayed throughout his many projects over the years. He's one of the most respected figures in hip-hop. Here's an introduction to just a few of Ghostface Killah's best songs.
Listen to the best Ghostface songs on Apple Music and Spotify.
The Ghostface bangers
Ghostface's powerhouse delivery is perfect for the energy of the club. When it's time to turn things up a notch, Ghostface brings the action with an authoritative, almost cocky flow. Just listen to him cut through the bassline to Bob James' old school funk jam "Nautilus," which forms the core of "Daytona 500," a classic Ghostface collaboration from his 1996 debut. "Chez Chez La Ghost," is a certified party anthem, where Ghostface offers up a dare, proclaiming that no girl could freak him, because he's just too nasty. At his flossiest, Ghost can brag with the finest of them as evidenced on "We Celebrate" featuring legendary NY DJ Kid Capri.
Ghostface Killah - We Celebrate ft. Kid Capri
While Ghostface has bangers for the club, he also has bangers for the street. Take "Apollo Kids" featuring his partner in rhyme Raekwon the Chef, in which he confidently struts with lyrics like, "Ghost is back/Stretch Cadillacs/Fruit cocktails/Hit the shells at Paul's Pastry Rack," displaying a swagger that is his alone. "Run," has Ghost and LOX heavyweight Jadakiss trading verses about dodging the law in a tense yet undeniable banger from two New York rap veterans.
Soul
Although he goes by the alias Ironman, there is a softer side to Ghostface, which explores subjects like love, heartbreak, poverty, and romantic betrayal. As an artist immersed in the sound of vintage soul and disco, it's little surprise he explores a full emotional range. One needs to look no further than his collaboration with the Queen of Hip-Hop Soul, Mary J. Blige, on the touching ballad, "All That I Got Is You." The song takes the listener on a trip through Ghostface's impoverished childhood to the heights of rap stardom, while never forgetting the roots of his struggle.
Conversely, it's with joy that Ghost celebrates his lady on "Save Me Dear," which is an upbeat, soulful ode to the woman who holds him down and eases his mind when the world has him stressed. Wrapped around a throwback Freddie Scott sample, the song shines with affection. On "Back Like That," Ghostface takes us into a firsthand look at arguments about infidelity between himself and his lady. "Never Be The Same Again," meanwhile, sees Ghostface dealing with the betrayal of returning home and finding his lady with someone else. No stranger to complexity but always direct, Ghostface shares his vulnerabilities in a way few rappers can.
And sometimes he simply spits game. See "Camay" for some of his smoothest bars: "Sometime a black woman just need to be loved/Quiet and shy, baby girl my gift got you high/Made you wanna hit me with the keys to that five?"
Classic features from Ghostface
When it comes to making tracks jump out the speakers, few MC's have delivered as consistently as Ghostface. Since his arrival in the 90s, he's remained a prominent force in hip-hop. And that's exactly why some of the genre's heaviest hitters ask him to work on their projects. Puff Daddy, for instance, "invented the remix" with Ghostface on a rework of G Dep's smash hit "Special Delivery." More recently, Pusha T and Kanye West recruited him for a verse on their "New God Flow" track, introducing a new generation to the icon.
But the chemistry between Ghostface and his Wu-Tang brothers remains among his most rewarding work. Ghostface gets deep in his lines on Raekwon's "Heaven and Hell," with the pair plotting to escape the hell of urban life while summarizing the coded events of the crime-filled underground. Similarly, Ghostface's verse on Wu-Tang's "Can It All Be So Simple," finds him anxious to trade in the crime life for the glamor of hip-hop stardom… if he can make it out in time.
Similarly, his chemistry with GZA, RZA, and Killah Priest on GZA's "4th Chamber" finds Ghost at his most philosophical, spitting one of his most quotable bars, "Why is the sky blue? Why is water wet? Why did Judas rat to Romans while Jesus slept?"
Did we miss one of the best Ghostface songs? Let us know in the comments section below.