Billie Eilish And Finneas Explain 'Everything I Wanted' On 'Song Exploder'
The 2019 single 'essentially became a song about our own relationship with each other,' the siblings explained.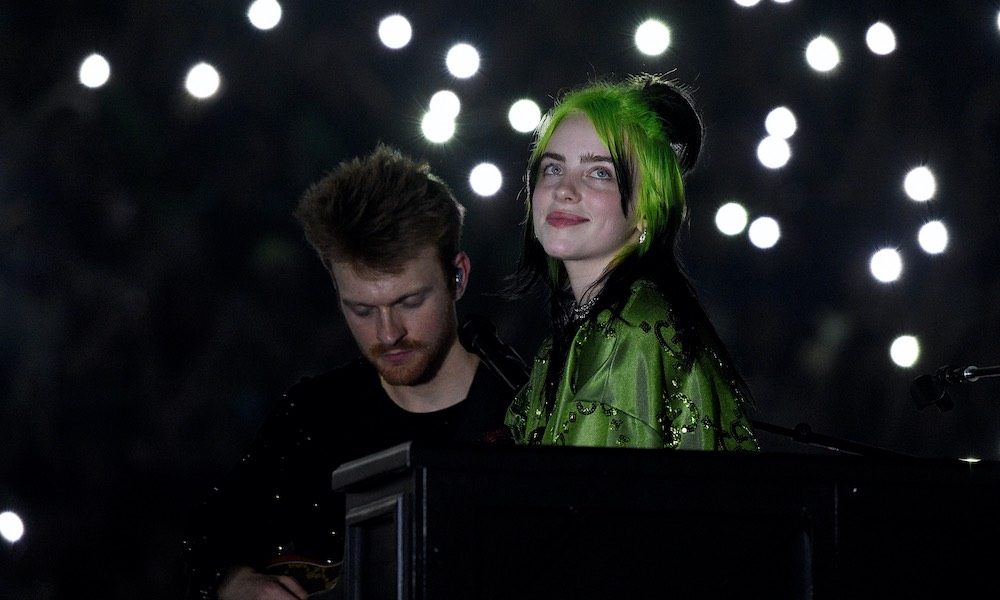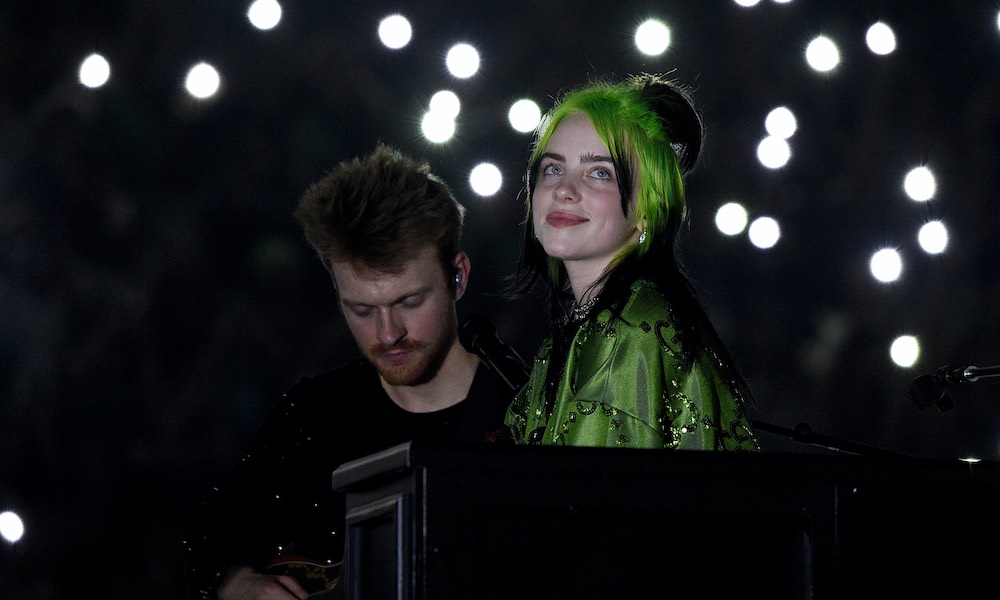 Billie Eilish, along with her brother and collaborator FINNEAS, are the latest guests on Song Exploder, a podcast that asks artists to break down their songs, and share details about the writing and recording process. This week's episode focuses on "Everything I Wanted."
The song, released as a standalone single in November 2019, became Eilish's second Top Ten hit and followed her Grammy Award-winning debut, When We All Fall Asleep, Where Do We Go? The young artist initially began writing "Everything I Wanted" with FINNEAS while they were finishing work on the album.
Eilish was moved to write the song after a terrifying dream about her death. "It was definitely…one of those dreams that was like, everything you've been thinking, put into a horrible, horrible reality…It was the only thing that was on my mind." She opened up to her brother about the experience. After that, she said, "we just sat down and…had to write about it."
Knowing that his sister had been struggling with depression, however, made FINNEAS concerned about continuing the process.
"I think it was actually really scary to me when we were writing this song to hear her articulate her depression in a way that was sort of, more obvious than I think she was making it on a day-to-day basis. And so that was kind of alarming."
After several family discussions, the siblings decided to shelve the song. But it was always in the back of their minds.
Many months later, following the release of the album, the duo embarked on a tour and slowly began returning to the track, building it line by line, when the mood struck them.
By this point, Eilish was in a different headspace. "Because I was getting better mentally and I was working on my mental health, I was, like, seeing it from a new perspective and also wanting it to be a different perspective."
With that, the duo tried to figure out how to end the song and reach out to fans who might be experiencing similar feelings. For Eilish, her bright spot was knowing that she had her brother in her life – and so the chorus was written to reflect that sentiment. "We've both pulled each other out of dark places in our lives," said Eilish.
FINNEAS added "you're called upon by other people in your life to be there for them, and so this song essentially became a song about our own relationship with each other, which was that – you know, we ride or die….that's the two way street of having a sibling."
The duo also spoke about the benefits of collaborating with a sibling. "Having FINNEAS listen and also know me in a way that I don't know me has really been important for our creative process," said Eilish.
FINNEAS, who produced the song, added, "I think one of the benefits of Billie being such an assertive person and having such a clear-cut vision, is that when I am working on music production for her, I know the color palate that something should be."
He added, "One of the many advantages of working with your sibling is, it's a very vulnerable process…Luckily Billie isn't intimidated by me at all."
Listen to the best of Billie Eilish on Apple Music and Spotify.