Billie Eilish Is Unbothered In New 'Therefore I Am' Music Video
The track comes with an official music video also directed by the 18-year-old, and was shot in a deserted Glendale Galleria shopping mall, a familiar stomping-ground for Billie during her early teen years.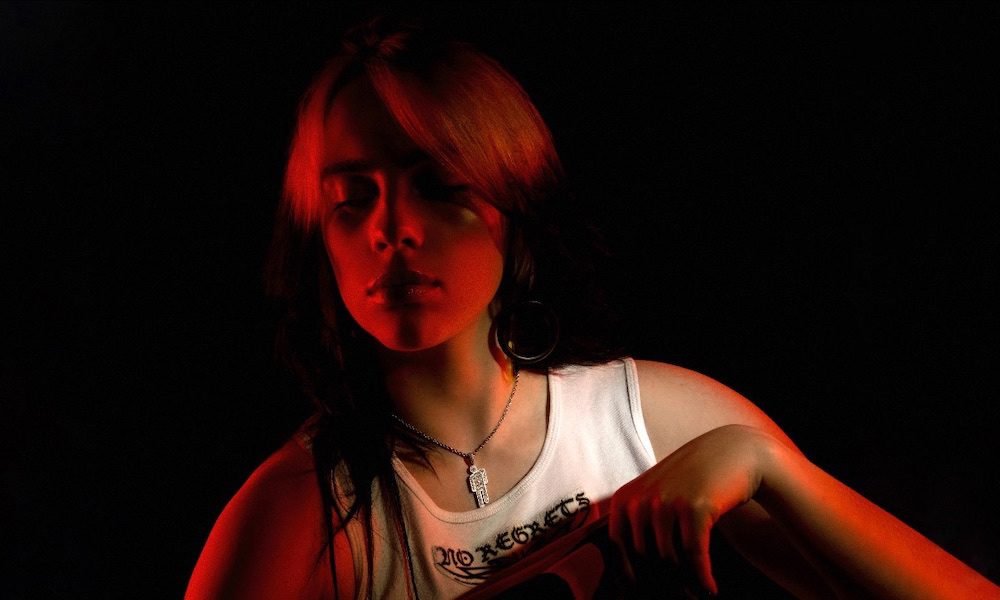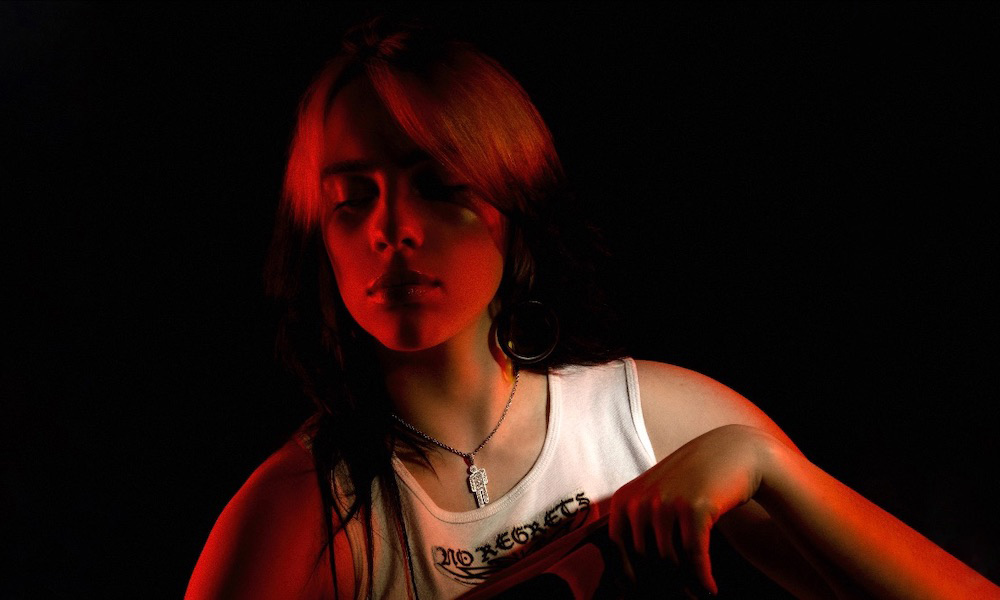 The latest single from Billie Eilish has arrived. Produced by FINNEAS and complete with a carefree music video, "Therefore I Am" shows the Grammy-winning singer in her most unbothered state.
"Get my pretty name out of your mouth," she commands on the track, later adding "I don't want press to put your name next to mine, we're on different lines."
The track was initially announced on Twitter and Instagram, teased with the cover art depicting a shattered Greek bust against a washed red background.
In the self-directed music video, the 18-year-old singer-songwriter explores an empty Glendale Galleria shopping mall after hours while vibing to her latest single. She snags pretzels from an abandoned stand and hops the counter to grab a donut from another. She gets chased away by security by the end, but not before she grabs some fries, a lemonade, and a bag of chips.
Billie Eilish - Therefore I Am (Official Music Video)
A day before its release, Eilish teased a snippet of the track on Instagram. "So go have fun / I really couldn't care less / And you can give him my best but just know / I'm not your friend or anything / Damn, you think that you're the man / I think therefore I am," she sings over bass-heavy production in the clip.
"Therefore I Am" follows-up her previously released singles, "No Time To Die" from the upcoming James Bond film and her summer release "My Future." It also comes just days after Eilish's 2019 hit "Bad Guy" hit one billion views on YouTube, becoming her first track to achieve such a feat, although her "Lovely" collaboration with Khalid is not far behind with nearly 900 million views.
Bringing the year to a close on a high note, Eilish will be performing "Therefore I Am" for the first time at the American Music Awards on Sunday, November 22, and taking the stage at iHeartRadios' 2020 Jingle Ball on December 10.
She's also set to appear in the collaborative Alessandro Michele and Gus Van Sant-directed seven-part film "Ouverture of Something that Never Ended" that will premiere during GucciFest from November 16 through November 22.
Listen to "Therefore I Am" here.