Billy F. Gibbons Rocks Towards The Holidays With 'Jingle Bell Blues'
'Our preferred sleigh is the horsepower-propelled kind,' says the guitar hero. 'Have mercy and happy holidays.'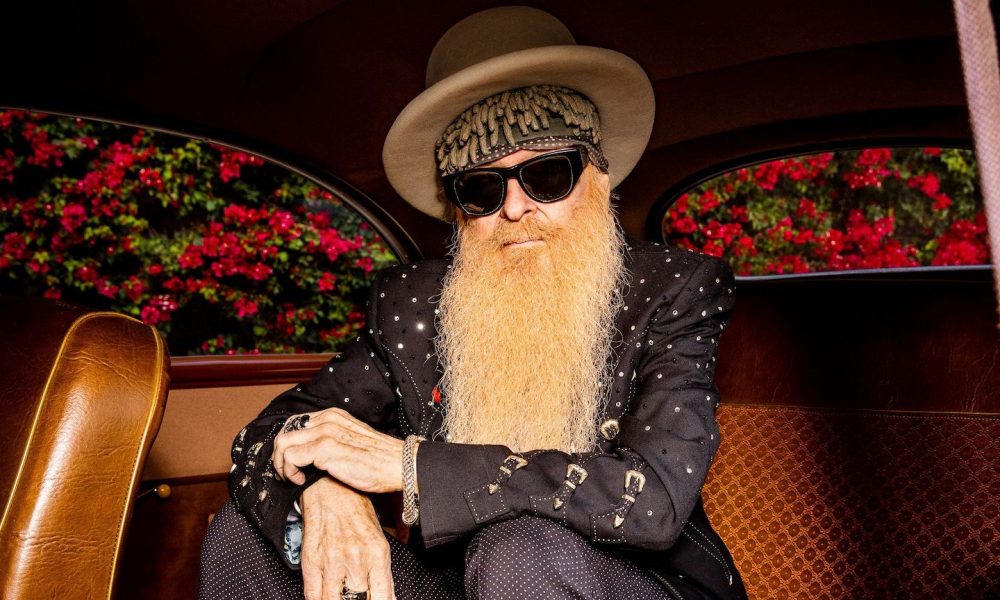 Billy F. Gibbons is ushering in the spirit of the holidays with the release today (9) of his unique version of "Jingle Bells." Retitled "Jingle Bell Blues," it was recorded by the ZZ Top guitar hero in Nashville over the summer by Gibbons and Michael Fiorentino.
"It dawned on us that everybody loves Christmas music," says Billy of the new release, "and everybody loves the Jimmy Reed blues vibe so we figured we'd combine them. We threw in some hot rod references for good measure because our preferred sleigh is the horsepower-propelled kind. Have mercy and happy holidays."
The jingling, slow blues rendition is the latest chapter in the 150-year-plus story of the Christmas favorite, composed by James Lord Pierpoint and published in 1857. Pierpoint is said to have written the song at the Simpson Tavern in Medford, Massachusetts in 1850; a plaque on the site commemorates the event and explains that the song "tells of the sleigh races held on Salem Street in the early 1800s."
Billy F Gibbons - Jingle Bell Blues (Official Audio)
"Jingle Bells" has been recorded many hundreds of times in almost every genre of music, including versions by Frank Sinatra, Ella Fitzgerald, Merle Haggard, José Feliciano, Fats Domino, Barenaked Ladies, and Count Basie and his Orchestra.
Gibbons' third solo album Hardware, which he produced with Fiorentino and Matt Sorum, was released by Concord in June. It reached the UK Top 20, No.1 on the UK's Rock & Metal albums chart, and hit the Top 10 in Germany, Belgium, Austria, Finland, and elsewhere.
Classic Rock wrote of the set: "As befits the craftsman he's always been, he's taken the time and trouble to fashion a bunch of songs worthy of standing alongside anything in his catalogue. Hats off." Added Uncut: "For all Gibbons' often intriguing meandering from his usual path, on Hardware and elsewhere in his solo career, there remains little doubt about what he does best."