Three Landmark 80s Billy Idol Albums Set For Vinyl Reissue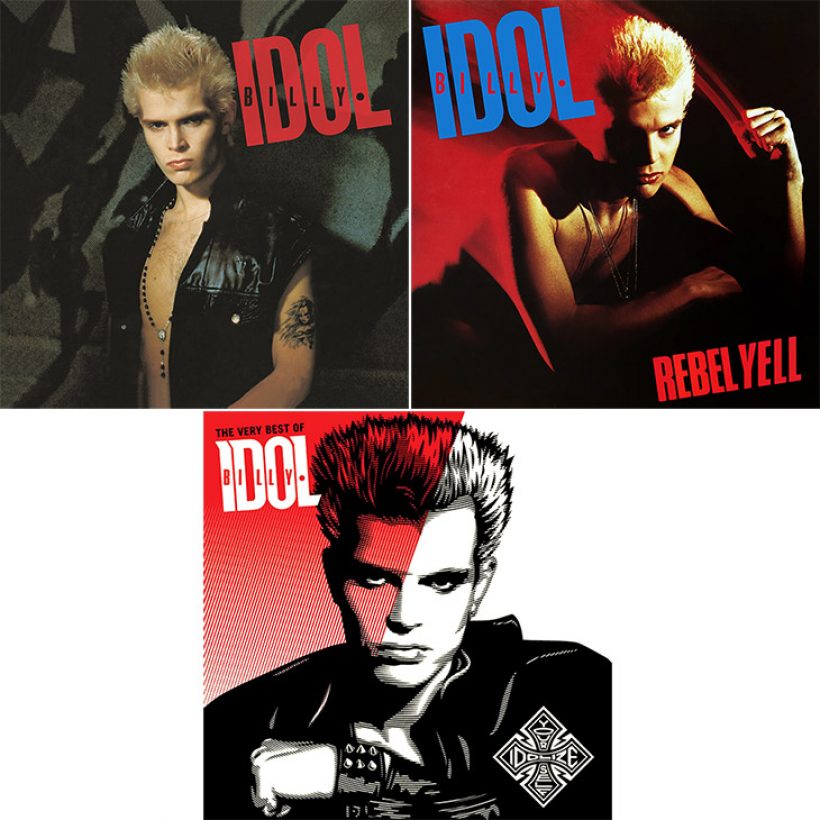 Three of Billy Idol's landmark albums from the 80s have been newly-remastered and are set to be reissued on high-quality vinyl with faithfully reproduced original album art. The punk rock icon's first two solo albums, Billy Idol and Rebel Yell, plus the expansive double-LP greatest hits collection Idolize Yourself: The Very Best of Billy Idol are to be released through UMe on 3 November 2017.
Billy Idol's series of successes in the early 1980s brought punk attitude into the pop mainstream. With a career that stretched back to the original British punk scene as the front-man of scene trailblazers Generation X, the swaggering, charismatic Idol relocated to New York City at the dawn of the '80s and reinvented himself as one of the era's most consistently popular performers.
Billy Idol, originally released on July 16, 1982, introduced Idol to mainstream American audiences and succeeded in launching his solo career. Teaming Idol with producer Keith Forsey and longtime guitarist/collaborator Steve Stevens, Billy Idol introduced a sleek, streamlined sound and includes hits such as 'White Wedding,' and 'Hot in the City.'
Billy Idol - White Wedding (Part 1)
Originally released on November 10, 1983, the multi-platinum smash Rebel Yell built on the foundation created by its predecessor and features Idol advancing and evolving his dance infused rock/pop sound. Once again working with Stevens and Forsey, with recording done at New York's Electric Lady Studios, Rebel Yell was a commercial smash featuring songs including the legendary title track, 'Eyes Without a Face,' and 'Flesh for Fantasy. Each of these hits are represented by iconic music videos that kept Idol in the public eye during the initial heyday of MTV.
While Billy Idol and Rebel Yell flash back to Idol's formative days as a solo performer, Idolize Yourself: The Very Best of Billy Idol offers a widescreen overview of his entire storied recording career. First issued on CD in 2008, the 18-song Idolize Yourself features all of Idol's vintage hits including his early club smashes 'Dancing with Myself' and 'Mony Mony,' plus 'Cradle of Love,' 'Rebel Yell,' 'White Wedding,' 'Eyes Without A Face,' 'Flesh For Fantasy,' 'Sweet Sixteen,' 'To Be A Lover,' and more. The record concludes with two songs newly recorded just for this collection's initial release: 'John Wayne' and 'New Future Weapon.'
The high-quality vinyl editions of Billy Idol, Rebel Yell and Idolize Yourself: The Very Best Of Billy Idol will be released on 3 November. 
Format:
UK English