Hip-Hop Legend Biz Markie Dies At 57
Known as "The Clown Prince of Hip-Hop," Biz Markie's larger-than-life persona was equally matched by his musical brilliance.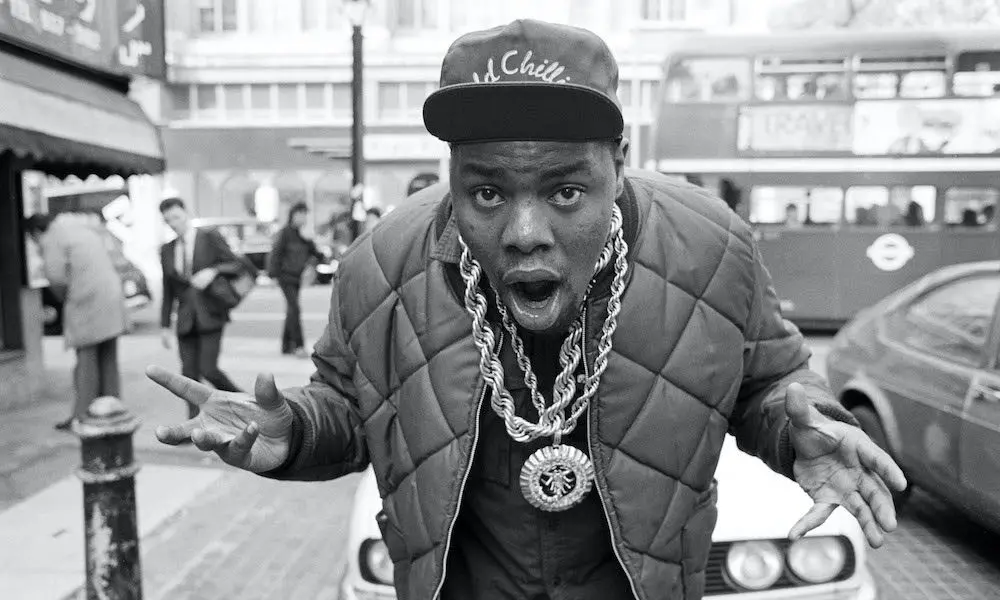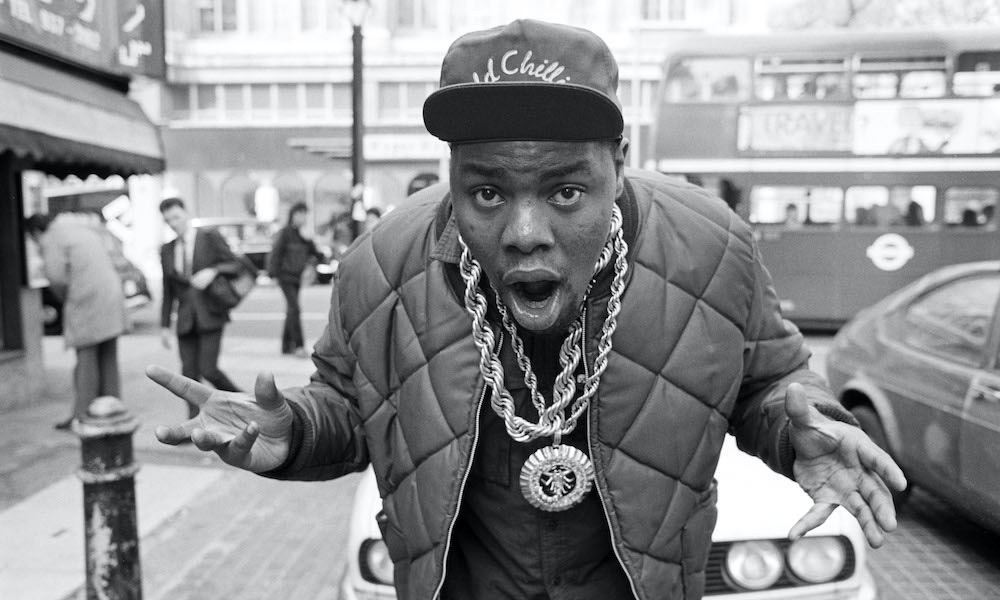 Biz Markie, a pioneering recording artist closely associated with hip-hop's Golden Age and the genre's ascent into the mainstream, has died at the age of 57 in Baltimore, Maryland.
No cause of death was confirmed, but the rapper had struggled in recent years with health issues related to his decade-long battle with Type 2 diabetes.
"It is with profound sadness that we announce, this evening, with his wife Tara by his side, hip hop pioneer Biz Markie peacefully passed away," his rep Jenni Izumi said in a statement. "We are grateful for the many calls and prayers of support that we have received during this difficult time.
"Biz created a legacy of artistry that will forever be celebrated by his industry peers and his beloved fans whose lives he was able to touch through music, spanning over 35 years," Izumi added. "He leaves behind a wife, many family members, and close friends who will miss his vibrant personality, constant jokes, and frequent banter. We respectfully request privacy for his family as they mourn their loved one."
Known as "the Clown Prince of Hip-Hop," Biz Markie's larger-than-life persona and bathroom humor as a rapper – with songs like "Pickin' Boogers" and "T.S.R. (Toilet Stool Rap)" – were equally matched by his musical brilliance and ability to re-contextualize commercial jingles, pop hooks and samples on his own records.
The 1989 single "Just a Friend," with its universal theme of heartbreak and choruses based on Freddie Scott's "(You) Got What I Need," sung exceptionally off-key by Biz himself, crossed over into the pop charts, peaking at No.9 on Billboard's Hot 100 and going platinum at a time when rap music was still considered a niche genre.
Biz Markie - Just A Friend (Official Video)
Born Marcel Hall on April 8, 1964, Biz Markie was raised on Long Island where he discovered the burgeoning rap scene of the late 1970s via his New Jersey-based cousin Vaughan Lee. Over the next several years, Biz assembled a team consisting of Lee (re-christened Cool V) as his DJ, TJ Swan (Theron Grant) as the first hip-hop crooner, who sang hooks during rap routines, and a rapper from Brooklyn named MC Kane (Antonio Hardy), who also became an effective lyricist for Biz, fleshing out verses based on concepts provided by his partner.
One such tune, written well after Biz encouraged his friend to change his name to Big Daddy Kane, immortalizes all four of them; "Vapors" (1988) is about being initially dismissed by potential employers, love interests, neighbors, and rap crews, only to see these same fair-weathered acquaintances ingratiate themselves after Biz, Cool V, Swan and Kane experience personal success.
In the mid-80s, Biz Markie caught the attention of Queensbridge area rappers MC Shan (Shawn Moltke) and Roxanne Shanté (Lolita Shanté Gooden), as well as DJ/producer Marley Marl (Marlon Williams), all of whom belonged to the Juice Crew, a talent collective revolving around New York radio personality Mr. Magic (John Rivas).
As the self-described "Inhuman Orchestra," Biz initially performed a totally unique style of beatboxing on stage while either Shan or Shanté rhymed, leading to the "Def Fresh Crew" single with the latter in 1986 – it remains one of the purest examples of the naivete and fun permeating throughout the nascent hip-hop scene.
Biz Markie - Vapors (Official Video) [Explicit]
In 1986 and 1987, Biz Markie made a series of Marley Marl-produced 12" records featuring TJ Swan for Prism Records. "Make The Music With Your Mouth, Biz" and "Nobody Beats The Biz" (based on the jingle "Nobody Beats The Wiz" for The Wiz electronic store chain) garnered full attention and respect in the hip-hop community, showcasing the rapper's reverence for soul acts like Isaac Hayes as well as classic rock like the Steve Miller Band.
He saved the struggling dance label; based on the success of Biz and other Juice Crew acts, Prism teamed up with radio producer and artist manager Tyrone Williams to form Cold Chillin' and entered a partnership with Warner Bros. Records by the end of 1987. The first album of brand new material under this deal was Biz Markie's LP debut Goin' Off (1988), an artistic triumph that is equal parts quotable and danceable.
For his sophomore album, Biz Markie began to break away from producer Marley Marl, opting to co-produce with Cool V. The Biz Never Sleeps went gold, due in no small part to the smash hit "Just a Friend" and the existence of Yo! MTV Raps, which seemed tailor-made for artists who thought visually; the image of Biz behind a piano dressed like Mozart, belting out the chorus remains etched into the minds of an entire generation.
The rapper's commercial success came to a screeching halt at the end of 1991 when singer-songwriter Gilbert O'Sullivan's publishing company filed suit against Warner Bros. Records, Cold Chillin', and Biz Markie himself over an uncleared sample of the O'Sullivan song "Alone Again (Naturally)." In an unprecedented move, the court ordered Warner to physically remove every copy of Biz's third album I Need A Haircut from store shelves, marking a sea change in how seriously and intensively labels treated the clearance of samples – the bedrock from which all music from rap's Golden Age was made. Biz made light of the situation with his 1993 follow-up album All Samples Cleared!, the cover art picturing him as both judge and defendant in a courtroom.
Biz Markie shifted away from making albums after the early 90s, only releasing one more – Weekend Warrior via Tommy Boy in 2003). He increasingly made guest appearances on other artists' records, including every Beastie Boys album released in the 90s, as well as acting cameos. Biz showcased his beatboxing skills on the children's TV show Yo Gabba Gabba! and did voiceover work for animated shows, partially fulfilling his dream of having his own cartoon series.
In recent years, he was very active as a live DJ and had his own show on SiriusXM's Rock the Bells Radio in 2020.