Lisa From BLACKPINK Announces Release Date For Solo Debut Album
The record is set to drop on September 10.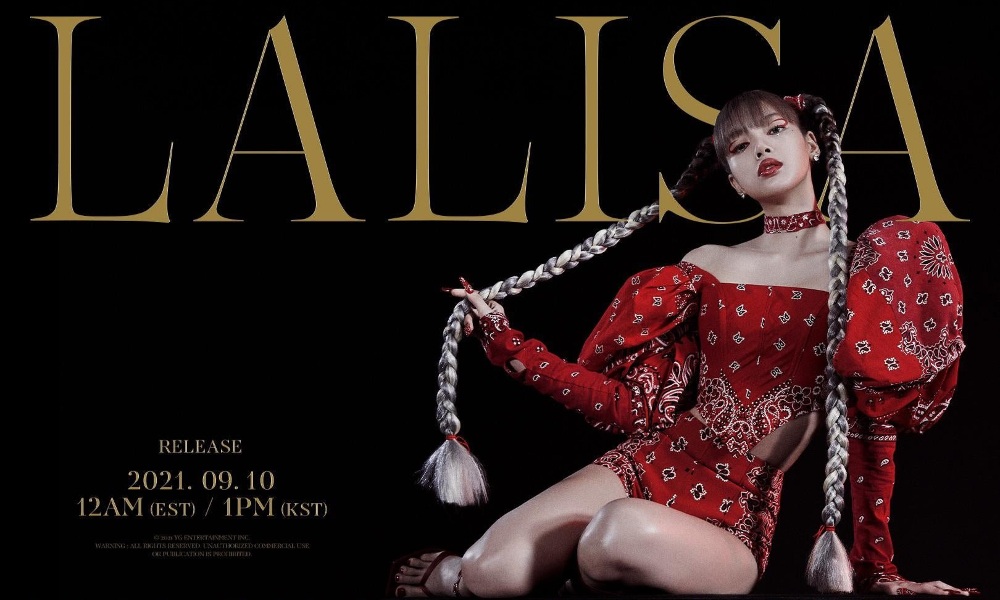 Just days after teasing her solo debut with a poster, Lisa has announced a September 10 release date for her wildly anticipated album. The BLACKPINK superstar is the third member of the group to release an album of individual cuts.
The K-pop girl group has reached phenomenal global success as one of the biggest groups to come out of South Korea, along with successful launches of its individual members.
Jennie was the first to go solo with the aptly titled track "Solo," which made her the second-ever solo female K-pop star to top Billboard's World Digital Song Sales chart, followed by Rosé, who released a mini-EP that included two smash singles, "Gone" and "On the Ground."
The infectiously catchy "One The Ground" went No. 1 on both of Billboard's global charts – the Billboard Global 200 and Billboard Global Excluding US.
After Lisa releases her solo project, Jisoo will be the only remaining member left to release solo material. As both the main rapper and key dancer in the group, Lisa will surely bring something new to any future solo venture.
BLACKPINK is also celebrating its fifth anniversary as a group this year with their smash hit BLACKPINK The Movie. The film followed their critically acclaimed Netflix documentary, BLACKPINK: Light Up the Sky, which chronicled the group's early beginnings, their world tour, Coachella debut, and an inside look at the rigorous training process that goes into becoming a K-pop idol.
CJ 4DPLEX and Trafalgar Releasing have announced that BLACKPINK The Movie has become the highest grossing event cinema release of 2021, with a total gross of $4.8 million from just under 100 territories.
The group also celebrated another recent milestone, with their global smash single "How You Like That" marks a full year (52 weeks) on the World Digital Song Sales chart, still holding steady at No.12.
Delivering the highest number of admissions for a cinema release in 2021, BLACKPINK The Movie saw 500,000 ticket sales around the world as fans of the band flocked to cinemas to experience the film on the big screen.
Buy or stream the official soundtrack for BLACKPINK: The Show.