Blink-182's 'Enema Of The State' Set For Red And White Split Vinyl Release
Originally released in 1999, the album was an enormous commercial success and has sold in excess of 15 million copies worldwide.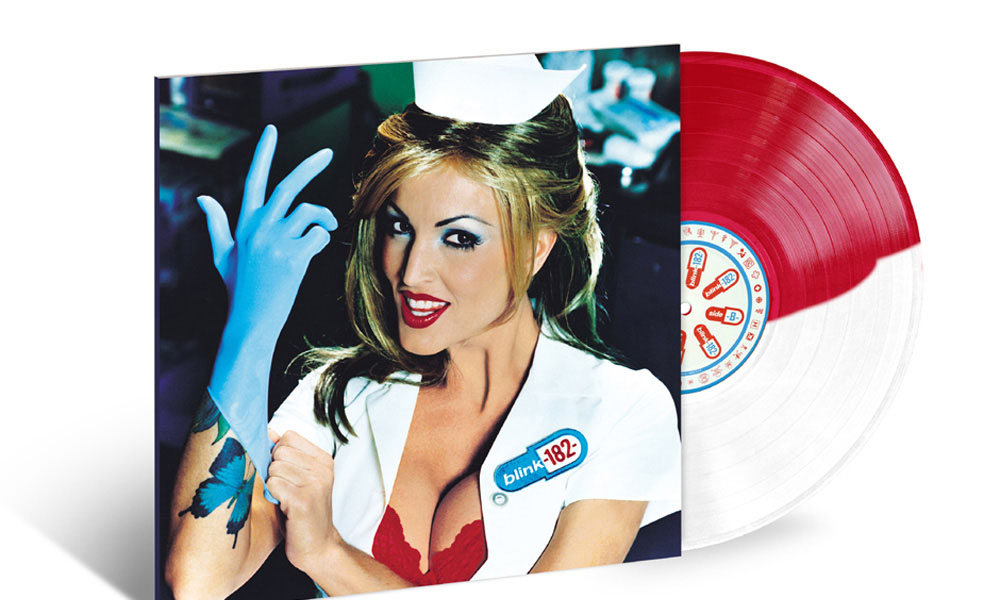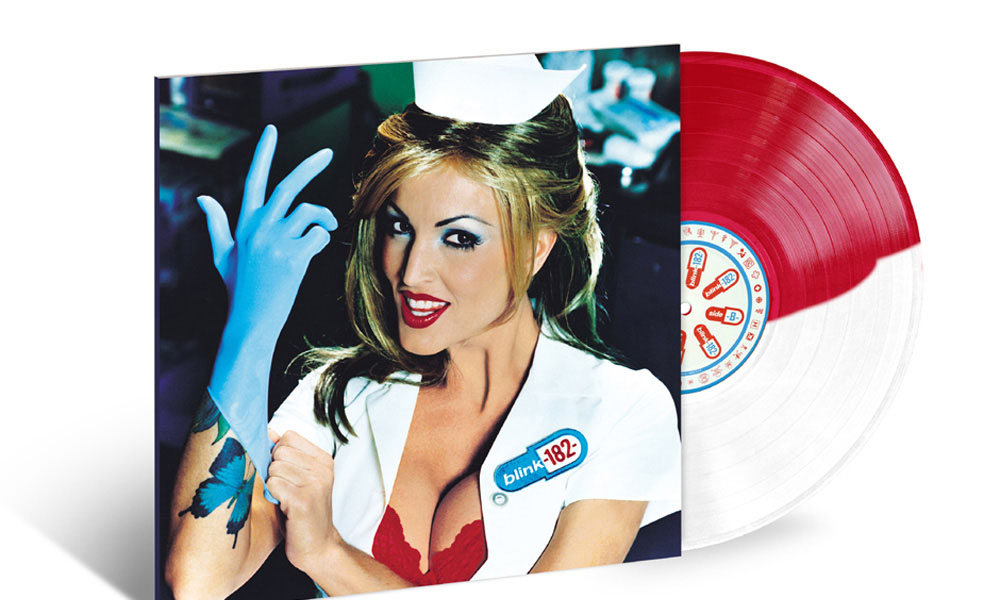 Blink-182's landmark Enema Of The State is set for an exclusive new reissue to mark its 20th anniversary. The album is to be pressed on 140g red and white split vinyl and will be released through UMC on 4 October.
Enema Of The State is the US punk-pop outfit's third studio album and was produced by veteran punk producer Jerry Finn, who previously helmed Green Day's breakthrough Dookie album from 1995. Released on 1 June 1999, this was also the first album to feature Travis Barker as the band's sole drummer.
Featuring songs based on teenage frustrations and relationships, the album was an enormous commercial success and has sold in excess of 15 million copies worldwide. Guitarist Tom DeLonge and bassist Mark Hoppus primarily culled stories from friends and autobiographical situations to craft summery tracks revolving around breakups, suburban parties and maturity, as well as more offbeat subject matter such as UFO conspiracy theories. The cover artwork for Enema of the State features porn star Janine Lindemulder famously clad in a nurse uniform, and the title is a pun on the term enemy of the state.
The three singles released from the album, 'What's My Age Again?', 'All The Small Things', and 'Adam's Song' were bigger than the band had expected, with the first hitting number 2 on Billboard's Modern Rock Tracks chart, and peaked at number 17 on the UK singles chart. 'All the Small Things' was even bigger, peaking at number six on the Billboard Hot 100 chart and number 2 on the UK singles chart, with top 10 positions across Europe.
Critically, the album was also well-received for the most part. Billboard called the record "short, to the point, and bristling with attitude," and correctly predicted it would poise the band for commercial breakthrough. Kerrang! wrote that the album includes "enough energy, attitude and cracking songs here to ensure that blink will be remembered for more than just onstage nudity", while the New York Times designated Enema Of The State as its 'Album of The Week' on release.
Enema Of The State is out on 4 October and can be bought here.