Bloodhound Gang Announce Expanded Vinyl Reissue Of 'Hooray For Boobies'
Featuring their Hot 100-charting hit and Total Request Live dance-pop smash 'The Bad Touch,' the album will be released on 2xLP clear vinyl.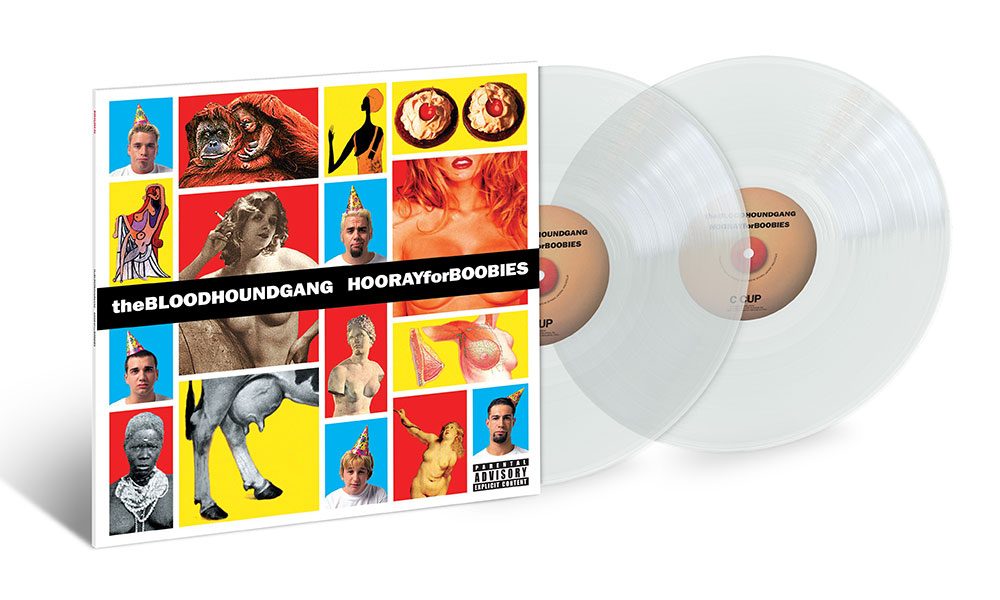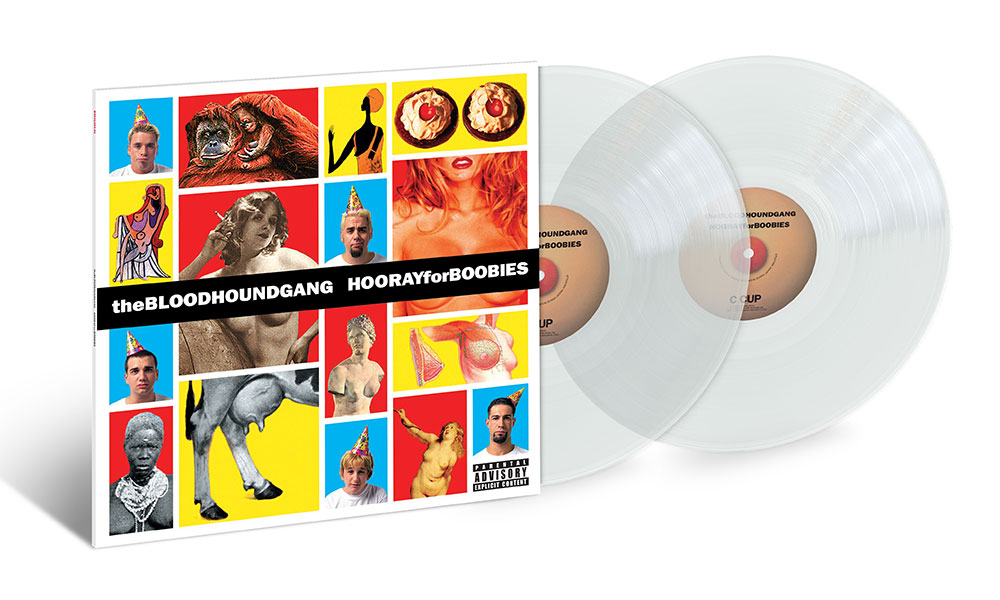 Bloodhound Gang, the alt-rock pranksters turned global pop stars, will celebrate the 20th anniversary of their platinum 2000 breakthrough Hooray For Boobies with an expanded vinyl reissue on 27 March via Interscope/UMe.
The album, which features their Hot 100-charting hit and Total Request Live dance-pop smash 'The Bad Touch,' will be released on 2xLP clear vinyl. For the first time the album will be appended with 'The Bad Touch (The Bully Mix),' a hard rock version of Bloodhound Gang's  iconic hit originally released on the 1999 12-inch.
The digital version adds 11 more bonus tracks including their cover of Black Sheep's 1991 hip-hop classic 'The Choice Is Yours' and the original tune 'Jackass' (as heard in 2001 film Jay and Silent Bob Strike Back). Remixes for singles 'The Bad Touch,' 'The Ballad of Chasey Lain' and 'Mope' are provided by the likes of chart-topping synth-pop pioneers Pet Shop Boys, industrial legends KMFDM and God Lives Underwater, Eurodance hitmakers Eiffel 65, Beck turntablist DJ Swamp and many more.
Founded in 1992 by suburban Philadelphia's Jimmy Pop, the Bloodhound Gang turned a combination of punk rock, rap, pop culture obsession and outrageous comedy into a major label sensation. The band's second album, 1996's One Fierce Beer Coaster and its lead single 'Fire Water Burn' propelled them to MTV and alternative rock radio, eventually going Gold.
However, it would be the follow-up, 2000's Hooray For Boobies, that would make them part of the musical firmament. The delirious Euro disco tribute 'The Bad Touch' became a worldwide dance smash, topping the US Dance Club chart and becoming a Number One hit in Germany, Italy, Spain, Sweden, Norway and more. Eminem would immortalize the song on 'The Real Slim Shady,' the opening single from his Diamond-selling 2000 album The Marshall Mathers LP.
Bloodhound Gang have sold more than six million records worldwide, playing five continents and landing multiple songs on the Alternative Songs chart. Their mix of high-velocity jokes, addictive hooks and inspired cover songs have landed them more than a dozen TV and movie soundtracks, including Half Baked, Scary Movie, Fahrenheit 9/11, Malcolm in the Middle and more.
Hooray For Boobies is out on 27 March and can be bought here.
Format:
UK English