Blues Hall Of Fame Is Nearly Ready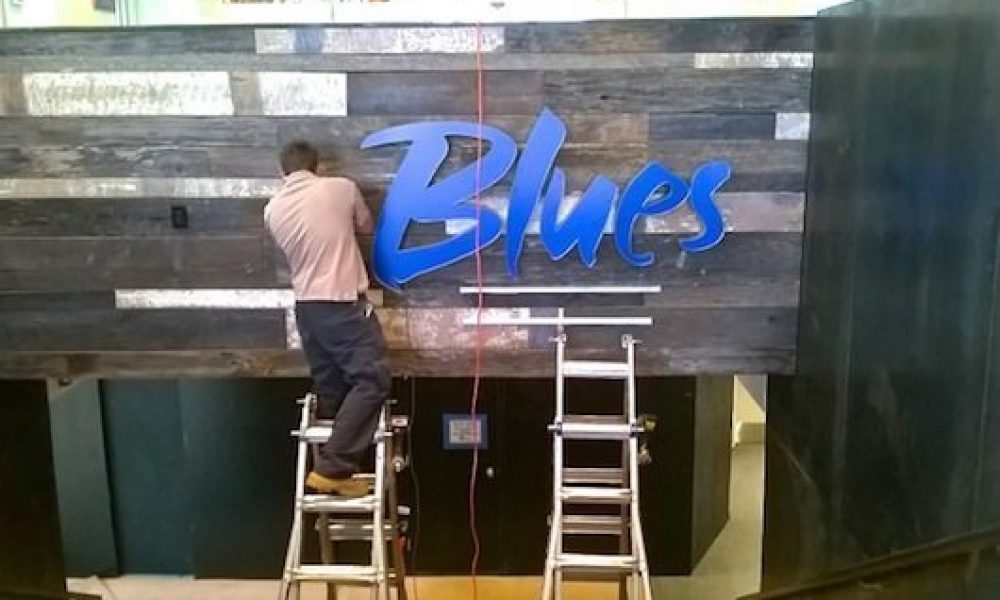 The Blues Hall of Fame is all set to open in Memphis on May 8 — and, as you can see from these pictures, the finishing touches are being applied to the long-awaited new facility at 421 Main Street.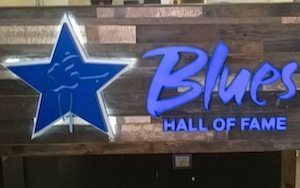 Here we see an electrician installing the Blues Foundation and Blues Hall of Fame's logos above the grand staircase of the building, which is directly across from the recently-renovated National Civil Rights Museum. The new location occupies a 12,000 square foot site which incorporates the Blues Foundation's offices.

The Foundation's collection of artefacts and ephemera that relate to Hall of Fame inductees will be on display to the general public, including virtually priceless recordings, instruments, articles of clothing and writings connected to these legendary blues figureheads.
Design, repurposing and renovations to the building and construction of exhibit areas were budgeted at $2.5 million. The "Raise the Roof!" capital campaign conducted by the Blues Foundation then raised $2.9 million, the additional funds helping to maximise the quality of the exhibits. Some $900,000 has been donated by Memphis philanthropists, with the rest of the funding coming from blues fans around the world.
The Hall of Fame will pay tribute to the great artists in blues history, from its origins to the present day. It will educate tens of thousands of visitors about blues music and its performers, and bring tens of thousands of visitors into contact with the Blues Foundation and its programmes.
Format:
UK English