Astralwerks And Blue Note Release 'Bluewerks Vol. 3: Heat Wave'
The project features tracks from Maple Syrup, Burrito Brown, and more.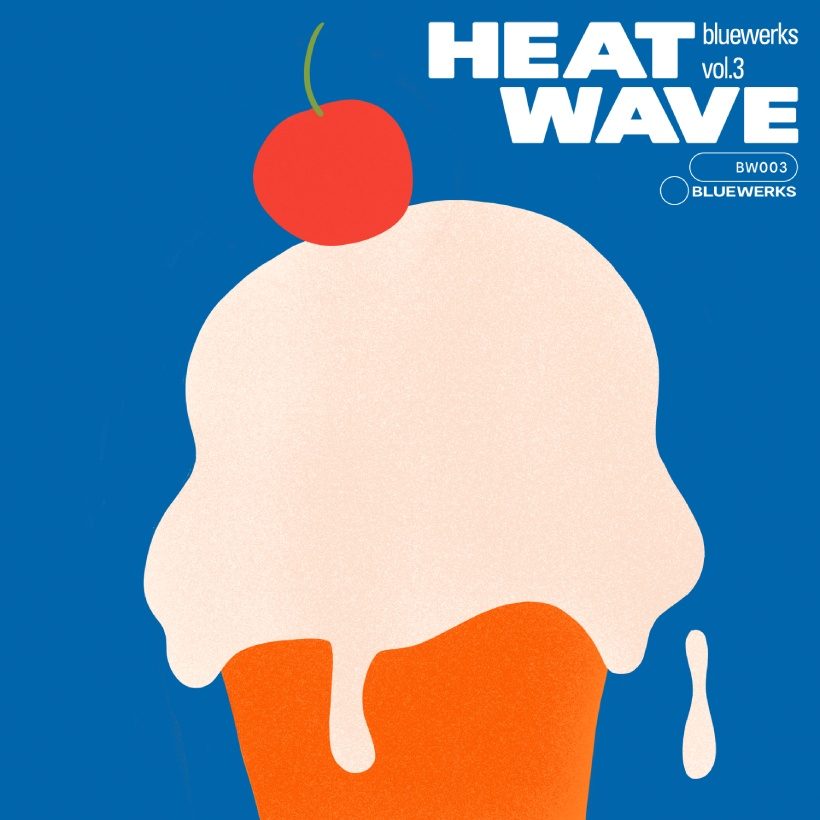 The iconic labels Astralwerks and Blue Note Records return with the third installment of Bluewerks, their visionary Lo-Fi series. Bluewerks Vol. 3: Heat Wave follows in the tradition of the last two editions, bringing together swirling beats and reflective jazz-inflected instrumentals to create a boundary-pushing collection of songs from Lo-Fi producers like Maple Syrup, Burrito Brown, Leaf Beach, and more.
This new compilation is well-timed as the year's hottest months arrive, bringing a cool breeze and relaxing energy to the sweaty early days of summer. Airy, otherworldly instrumentals fill the compilation. Maple Syrup's soulful shuffle "Sunbeams" is a defining statement, floating away on a gentle drumbeat and shimmering synths. Elsewhere, other producers operate on similarly dreamy wavelengths: Mujo's "Mazinger High" glows with low-lit warmth and Oilix & Hirokee's aptly named "Siesta" unfurls piano-led haze. Throughout, the beats are bouncy, radiant, and light—this is an excellent soundtrack for any summer escape
In the time since the first EP's February release, Bluewerks has become a runaway success in the Lo-Fi genre, garnering over 12 million streams across platforms, prominent placements on tastemaking Spotify playlists like "Lo-Fi Beats" and "Jazz Vibes," as well as similarly influential playlists on Apple Music ("Beatstrumental" and "New in Alternative"), and YouTube ("Lo-Fi Loft"). Bluewerks Vol. 1: Up Down Left Right sat at No.1 on the NACC Electronic college radio chart for four weeks, and Bluewerks Vol. 2: In Full Bloom peaked at No.6 on NACC Electronic.
Bluewerks 3: Heat Wave offers even more kaleidoscopic instrumentals to fans who connected to the first two comps. Placid, present, and pleasant, these are the sorts of songs that weave themselves into the fabric of your life.
Buy or stream Bluewerks Vol. 3: Heat Wave.
Bluewerks Vol. 3: Heat Wave Tracklist:
Heat Wave (Prelude)
Maple Syrup – "Sunbeams"
Burrito Brown – "Cheezy Does It"
Leaf Beach – "Soulside"
DOWORK & Twofacts – "Eaze"
OnlyM – "Why You Left"
Mujo – "Mazinger High"
Oilix feat. Hirokee – "Siesta"