Bonnie Raitt Confirms Huge 2022 North American Tour And New Album
Raitt will be joined on the tour by NRBQ, Lucinda Williams, and Mavis Staples.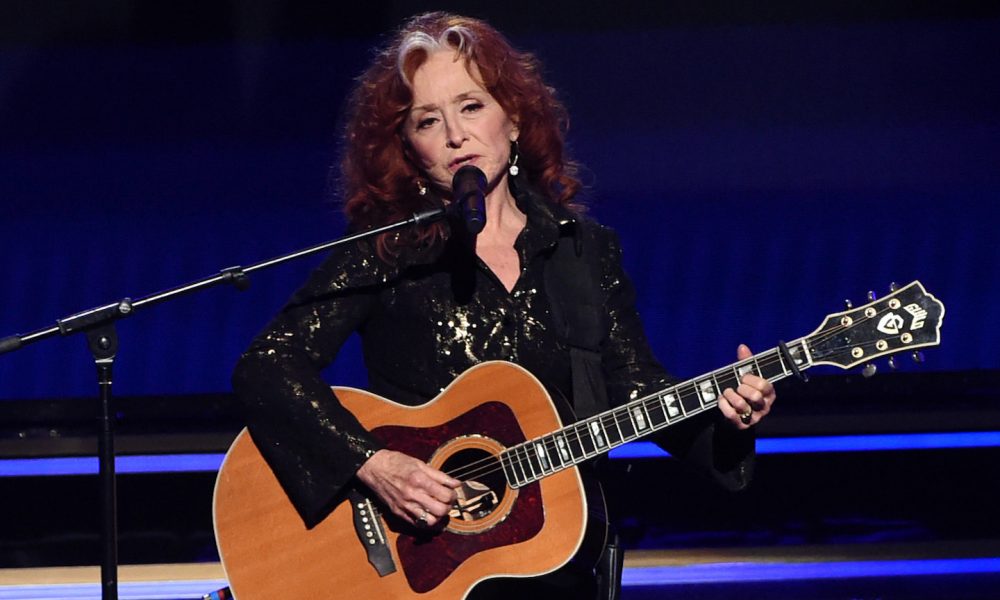 Bonnie Raitt has announced an extensive North American tour to begin in March, with dates stretching until November. Tickets for the March and April shows are now on sale, with other dates on sale from Friday (17).
The tour will support the Grammy-winning singer and guitarist's upcoming 18th studio album, to be titled Just Like That… The first single from the record will be released on January 28, but a date for the full set has yet to be confirmed. Longrunning rock outfit NRBQ will open for Raitt on the April shows, and Lucinda Williams in May and June, with Mavis Staples joining the tour later.
"I'm excited to share the stage with Lucinda," says Raitt. "Having been a fan from afar for years, it's great that we're finally getting to tour together next year. Can't wait to hit the road!"
In a separate comment on her website, she adds: "Hello everyone! I'm in the studio working on a new album and thrilled to let you know that we're heading back out on tour in 2022 starting in April and continuing through the fall.
"I am so honored and excited to be pairing up with two of my favorite artists, Lucinda Williams and Mavis Staples, each opening different parts of the tour as my very Special Guests, a summit of Mighty Tight Women indeed! …The band and I can't wait to get back to what we're meant to do – play live again! Hope to see you when we come through!"
One dollar from every ticket sold will be donated to grassroots organizations that focus on safe and sustainable energy, social justice and human rights, environmental protection and music education. That gesture is part of Raitt's Green Highway campaign and the Guacamole Fund.
By the time of the new album, it will be six years since Raitt's last release, early 2016's Dig In Deep, which topped both the US and UK Americana charts. It also hit No.1 on Billboard's blues and folk charts and reached No.11 on the Billboard 200.
Listen to the best of Bonnie Raitt on Apple Music and Spotify.