Bree Runway And Khalid Think You Could 'Be The One'
The new single and video mark the first team-up of the two stars.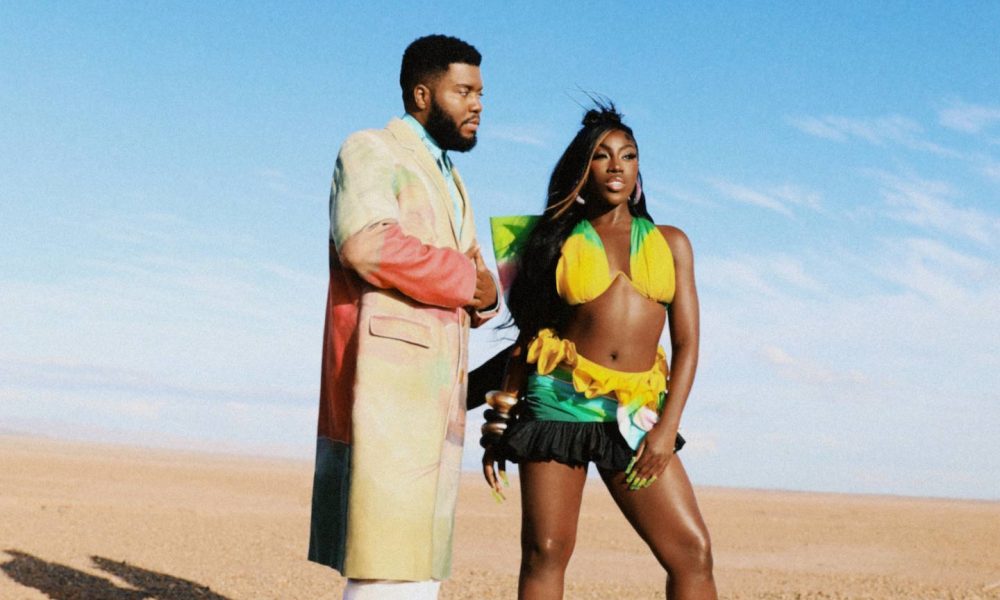 Buzzy British rapper and songstress Bree Runway has linked up with fellow pop sensation Khalid for a new duet, "Be The One." The single and music video are out now via Motown Records.
A marriage of Bree's U.K. style and Khalid's American sensibilities, "Be The One" is a breezy blend of R&B and pop with country tendencies.
Bree Runway & Khalid - Be The One (Official Music Video)
"This collaboration is special to me for more than one reason," Bree explains in a press release.
"I'm obsessed with this song; our voices marry together perfectly. It magically came together from a hangout in the studio; I love Khalid for his light and his incredible character, I'm really proud to call him a friend, and now musical collaborator."
Khalid adds, "I've been a supporter of Bree since long before I even met her, and I have always been a fan of her artistry. She has always been a superstar in my eyes, and I'm beyond excited to share this moment and collaboration with someone who I can call a genuine friend!"
The video directed by Zachary Bailey finds the pair in the L.A. desert, belting out the chorus with the backdrop of a beautiful sunset. Reflecting on the inspiration behind the video, Bree explained, "when I think of this song I think, Shania Twain, 'That Don't Impress Me Much.'" She wanted the video for "Be The One," to have "the same sort of cleanliness of Shania but [with] that Bree Runway edge."
Speaking about filming with Khalid, she further said, "I want the beauty, fun and silliness of our friendship to really come across to the viewer…I think it's important that we both represent two black pop stars doing pop star shit in the video, and just two humans singing their hearts out as a call out to 'The One,' wherever they are out there."