Brian Eno Announces 25th Anniversary Edition Of Diary, 'A Year With Swollen Appendices'
The new edition has been redesigned in the size of the original diary and comes with a new intro from Eno.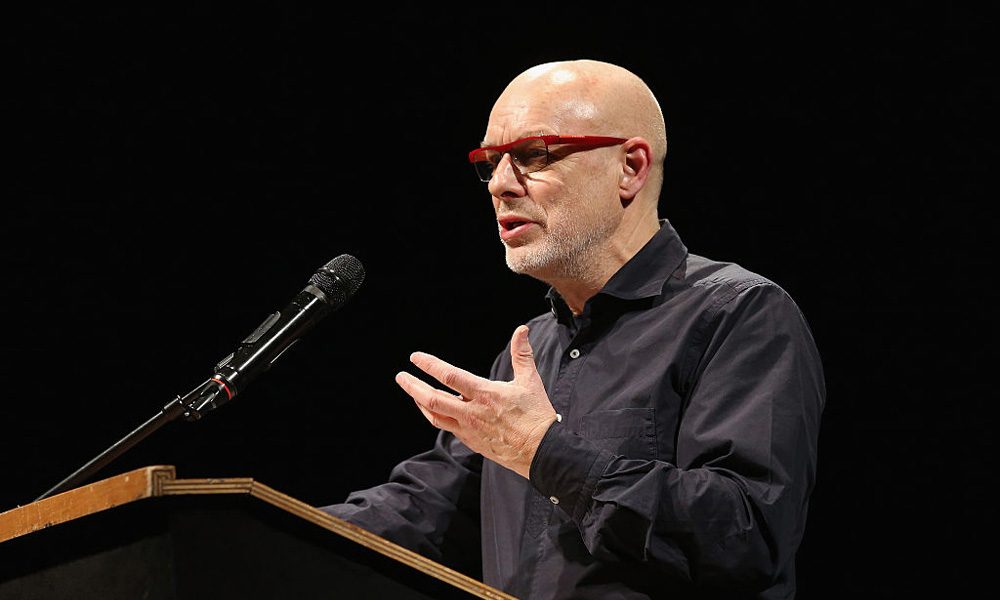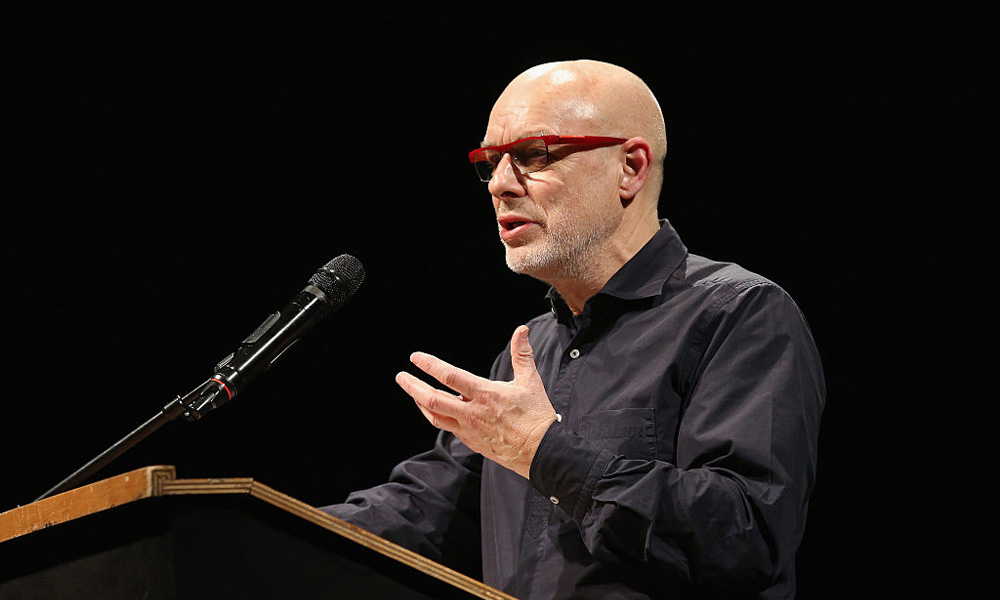 Brian Eno has announced the release of a new edition of his diary A Year With Swollen Appendices. It will be released next year in honor of the diary's 25th anniversary.
At the end of 1994, the ambient giant began to keep a diary, writing about his collaborations with artists like David Bowie, U2, James and Jah Wobble. He also wrote about the role of generative and ambient music, plus observations on art, the role of artists and the world around him. The book was released in 1996.
The 25th anniversary hardcover has been redesigned in the size of the original diary. It features two ribbons, pink paper delineating the appendices (matching the original edition) and a two-tone paper-over-board cover, which pays homage to the original design.
The new edition of A Year With Swollen Appendices come with a new intro from Brian Eno and will arrive on February 9 via Faber in the US.
Also in Brian Eno news, UMC have announced the upcoming CD release of Eno's celebrated Rams: Original Soundtrack Album.
Design As Reduction (From "RAMS")
Originally released earlier this year as a Record Store Day vinyl only exclusive, the album garnered a great deal of attention with unanimously glowing reviews. Due to an overwhelming number of enquiries from fans, UMC have agreed to make it available in a very limited one-off CD pressing which will be available on January 22.
Eno scored the soundtrack to an intimate documentary about Dieter Rams, one of the most influential designers in history. It takes an unprecedented look at the life and legacy of the man responsible for so many iconic designs and in line with the aesthetic of the film, the director Gary Hustwit asked Brian to write the original score because of "a connection between Dieter's design sensibility and Brian's music."
One of the tracks from Rams OST, "Design as Reduction" is also featured in Eno's recent Film Music 1976 – 2020 album. Film Music is a first ever collection of music from Brian Eno's film and TV soundtrack oeuvre and features classic compositions, lesser-known gems and previously unreleased tracks, for films by directors including Michelangelo Antonioni, Michael Mann, Peter Jackson, Derek Jarman and David Lynch.
Rams: Original Soundtrack Album is out on January 22 and can be pre-ordered here.