Brian Epstein Exhibit Opens At The Beatles Story In Liverpool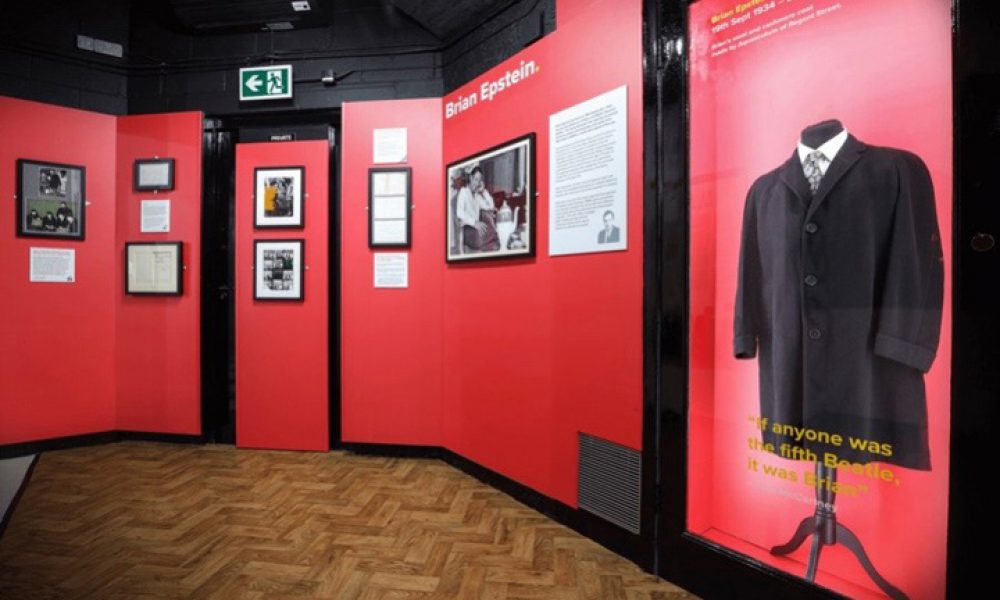 A new exhibit dedicated to the life and times of Brian Epstein has opened at The Beatles Story in Liverpool. The launch comes almost 50 years after the untimely death of the man who has often been referred to as the real 'Fifth Beatle'.
The Beatles' manager passed away on 27 August 1967 during the height of the Summer of Love, at the age of 32. The Fab Four were in Bangor, North Wales with Maharishi Mahesh Yogi when they received the news.
Going onto permanent display is Brian Epstein's original wool and cashmere coat, a set of handwritten lyrics by Brian (which were never used by The Beatles), a fragment of original note paper, press cuttings and a draft letter from Brian to The Beatles circa March 1967.
The items will be exhibited within a newly refurbished NEMS area of the main exhibition at the Albert Dock. The room itself is a tribute to the Epstein family business, North End Music Stores, which Brian successfully managed during the 1950s.
Joe Flannery, booking officer for The Beatles and lifelong friend of Brian Epstein, says: "Brian was a strict business man who first got involved with The Beatles when he was running NEMS in Liverpool city centre. He truly loved The Beatles, and he demonstrated that by doing everything he could for them.
"It's wonderful to see Brian's jacket on display at The Beatles Story, he was always dressed so smartly, and was so visual and bright. I was always proud to be his friend and I'm still very proud to say I was his friend."
Martin King of The Beatles Story also commented: "Brian was a great man, without his belief and enthusiasm there may not be a Beatles Story to tell. He had a style and sartorial elegance throughout his life, and it is fitting that we display some of his clothing that had him voted "Britain's best dressed man under 30". We pay honour to his legacy."
Explore Our The Beatles Artist Page
Format:
UK English