Watch Queen's Brian May Perform 'You're The Voice' With John Farnham At Fire Fight Australia Concert
The historic concert played a vital role in raising in excess of $9.5 million towards national bushfire relief.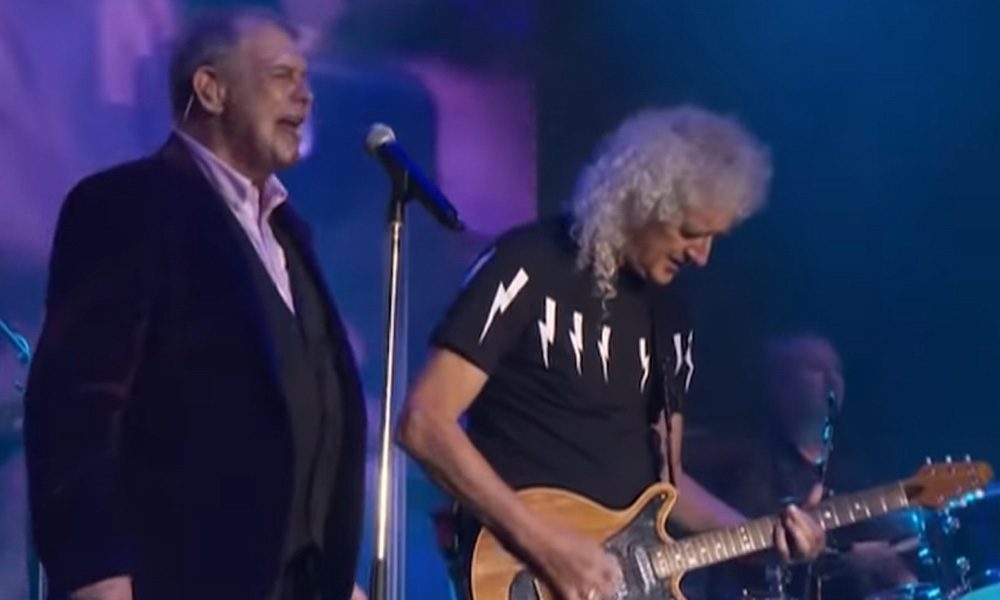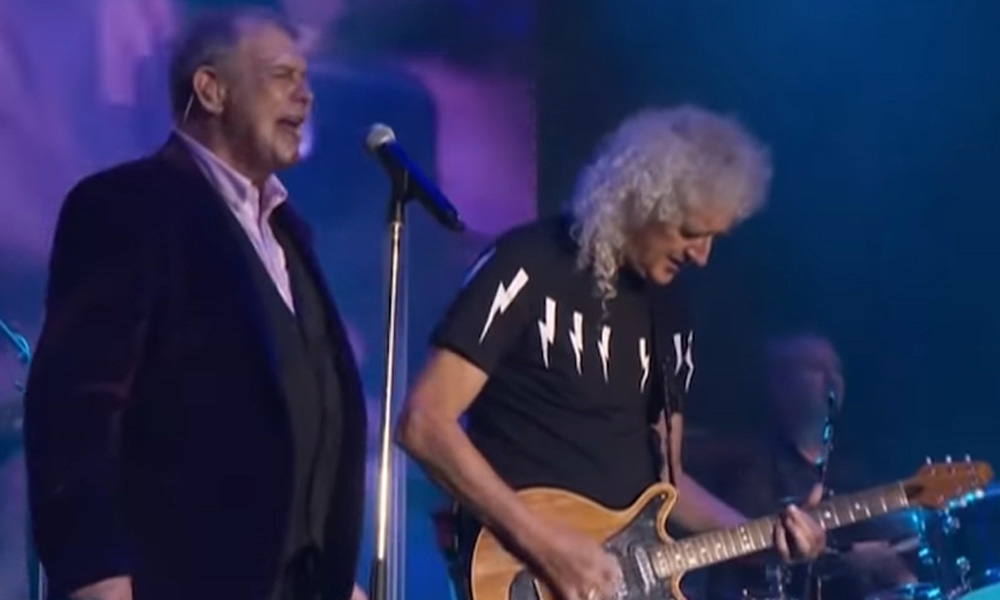 Queen's Brian May joined John Farnham to perform an emotional version of Farnham's 'You're The Voice' at the Fire Fight Australia concert.
'You're The Voice' provided the concert's finale, with Farnham and May joined by Olivia Newton-John, Mitch Tambo and didgeridoo player Alan McKenzie, plus a cast of pipers and firefighters. You can check the footage out below.
The Fire Fight Australia concert made music history on Sunday 16 February, when an audience of 75,000 fans came together to witness some truly memorable and moving performances. The event played a vital role in raising in excess of $9.5 million towards national bushfire relief.
In a statement prior to Fire Fight Australia Concert, Brian May said: "We're very happy to be able to do our bit to help Australia to fight back against the terrible fires. This is Australia's pain but it's Humanity's problem. My heart has broken seeing the plight of the animals. I hope the concert will help them too. We all need this tragedy to never happen again."
Roger Taylor said: "This would seem to be not only Australia's problem but a climate change problem that affects the whole world. We are here right now and anything we can do to help in finding Australia a way to recover is the least we can do as musicians. We are all in trouble."
Adam Lambert added: "It's terrifying to see what is happening to our world, and we need to take responsibility now. To be able to be part of 'Fire fight' which is doing just that, is a real honour".
Following the monumental concert, Fire Fight Australia continues to raise funds through an international online Bushfire Relief Charity auction. The auction features a number of items, including the stunning Fender AM Performer Tele and AM Performer Strat hand signed by featured acts, including Queen + Adam Lambert, on the line up.
Fans now have the opportunity to own a piece of music history and can bid on the items from Sunday 1 March @ 12.10am AEDT until Monday 2 March, 10pm AEDT.
All auction profits will go directly to the RSPCA bushfire appeal. Visit Fire Fight Australia's official website to discover further information and to donate to the relief efforts.
Listen to the Best of Queen on Apple Music and Spotify.
Format:
UK English