Brian May and Kerry Ellis Reunite For Uplifting Holiday Song
The 'We Will Rock You' star and the Queen guitarist shine on 'One Beautiful Christmas Day.'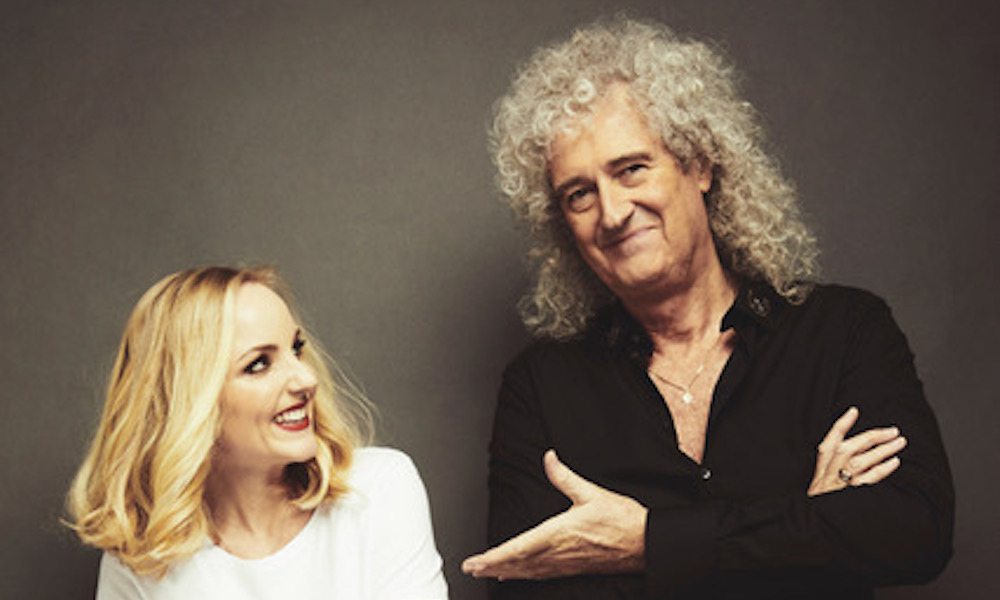 Longtime collaborators Brian May and actress/singer Kerry Ellis – who starred in the Queen musical We Will Rock You – reunited for an original holiday song, "One Beautiful Christmas Day."
While the uplifting tune was written by Ellis and her writing team (including May) ahead of lockdown, the song now offers a perfect message for 2020.
"Working with the team creating this song has been amazing," said Ellis in a statement. "It's about appreciating each other and thinking of others at Christmas and having a beautiful day together and creating memories of a lifetime."
"The time is right for a new Christmas Classic – and this is it!! One Beautiful Christmas wish for togetherness at the end of a tough year," added May.
"One Beautiful Christmas Day" marks the latest collaboration by May and Ellis, who has also starred in West End productions of Wicked, Wonderland, and Les Misérables, among many others. In addition to embarking on several sold-out tours together, the duo has previously released two albums: the live Acoustic By Candlelight (2013) and Golden Days (2017).
In October, meanwhile, the Queen guitarist joined Ellis, along with We Will Rock You alums Mazz Murray, Gina Murray, and Anna-Jane Casey (who, together, make up the supergroup WOMAN) for a blues-rock cover of "I'm a Woman" – the Leiber/Stoller song made famous by Peggy Lee in 1963. All proceeds from the May-produced single benefitted two leading UK women's cancer charities.
In recent Queen news, the group scored their tenth No.1 record in the UK with Live Around The World. The album, which marked their first release with latter-day frontman Adam Lambert, features 20 concert highlights that were personally selected by Taylor, May, and Lambert from over 200 shows, including performances at Lisbon's Rock in Rio, the UK's Isle of Wight Festival, Japan's Summer Sonic, and the Fire Fight Australia benefit show, in which the band recreated Queen's legendary 1985 Live Aid set.
Live Around the World marks Queen's first No.1 record in 25 years, following 1995's Made in Heaven.
Live Around The World is out now and can be bought here.