Brothers Osborne Share Hard-Driving Title Song Of 'Skeletons' Album
'We approached it as though we were making our last record ever,' say the duo of the album.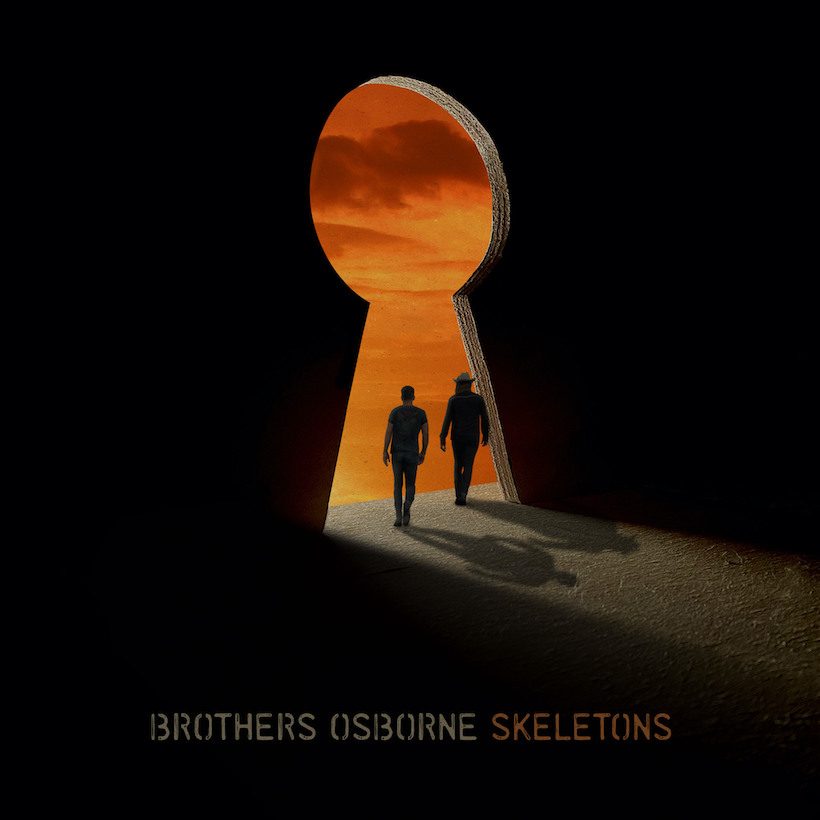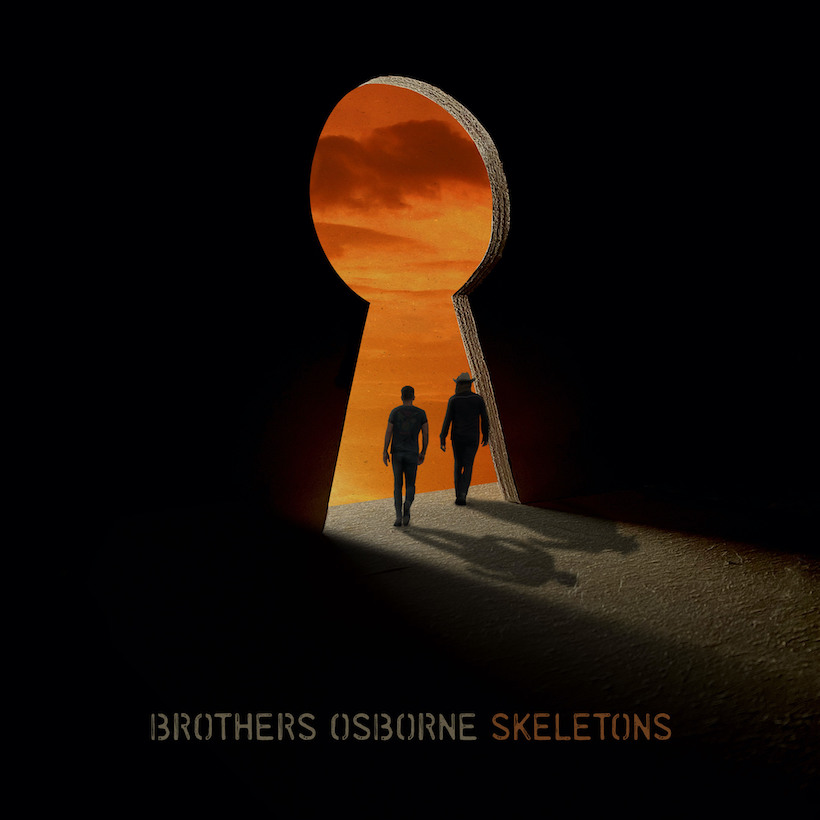 Brothers Osborne have launched pre-orders of their upcoming third album Skeletons along with the release of its hard-driving title track and lyric video. The full-length, out on October 9, marks the first time that the duo, from Deale, Maryland in a corner of the Chesapeake Bay, have made an entire album with their road band.
Brothers Osborne - Skeletons (Official Acoustic Video)
"Our concerts are big, loud, rock shows," says John Osborne of Skeletons. "We wanted to make a record where, no matter which song we cherrypicked from the tracklist, we'd be able to do it during our show." In late July, the siblings issued another taster of the new set with their "salute to togetherness" "Hatin' Somebody."
Recorded once again in producer Jay Joyce's studio, the album was in the works when a tornado blew through Nashville in March 2020, narrowly missing the facility. Within days, coronavirus was sweeping the world, and all this as John and TJ Osborne fought the exhaustion of almost two years of touring their second album, the Grammy-nominated Port Saint Joe.
"We were working against all odds – a pandemic, illnesses, a tornado – and you can really hear that fight in the record, in all the best ways," says John. "We approached it as though we were making our last record ever."
Brothers Osborne - Hatin' Somebody (Official Lyric Video)
Skeletons features such highlights as the ZZ Top-recalling "All Night" and the vintage country storytelling of "Old Man's Boots." There's a bar band feel about "Back On The Bottle," which tips its hat to Merle Haggard, while "Dead Man's Curve" has echoes of the Marshall Tucker and the Allman Brothers Band, while retaining their unfailing individuality.
"We want this record to show people that we're here to stay," says TJ. "We are a part of the cloth of this genre. Ultimately, what we love to do most is play live, and Skeletons is setting us up to do that even better."
Skeletons is released on October 9. Pre-order it here.
Listen to the best of Brothers Osborne on Apple Music and Spotify.