BTS Army Birthday Celebrated With Special Google Search
Fans who search for 'BTS' on Google Search can unlock a secret Easter egg.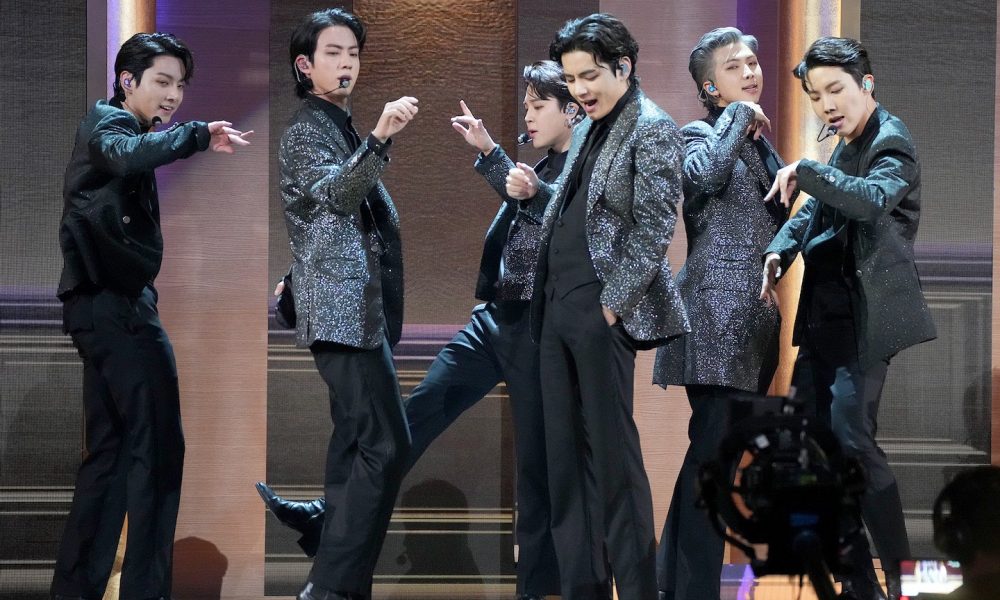 In honor of the ninth anniversary of the origin of BTS ARMY—the name of the K-pop group BTS' massive fanbase—Google has launched a pair of new collaborations with the band.
The ceremony began Friday (U.S. time zones), and fans who search for "BTS" on Google Search can unlock a secret Easter egg. On the search results page for BTS (on mobile or desktop), users can click on the purple heart icon that appears next to the BTS header on the upper left-hand side. That will unleash a group of purple balloons that you can pop with a click or tap; clicking on the balloons with microphones will reveal special audio messages from the band members themselves.
"BTS has such a positive energy, and we wanted to bring a bit of that to Search," Elissa Wolf, Google's lead delight features software engineer, said in a statement provided to Variety. "I'm a fan myself, so I was thrilled to be able to work on this project!"
Additionally, Google Arts & Culture is celebrating BTS ARMY in a collaboration with BTS, "BTS x Street Galleries." The collaboration takes fans on a Street View tour of the cities and buildings that hold special memories for BTS. In each of the 14 locations, fans can create their own Street Gallery with artworks curated by the band and exclusive photographs and creations by RM, Jin, SUGA, J-Hope, V, Jimin, and Jung Kook.
In other BTS news, earlier this month J-Hope released "MORE," his first single from his upcoming solo album Jack In The Box. The track showcases a darker side to the Korean rapper's artistry, eschewing the bright sounds and aesthetics he is often associated with in favor of rock riffs and a shouting rap delivery in parts.
According to a press release, the song "manifest[s] his flame-like aspirations and pure passion to escape the box and show the world what more he can offer." It acts as one of the key anchors conveying the core message that penetrates the whole of Jack In The Box.