C2C 2019, Day Two: Hunter Hayes Rocks, Lady Antebellum Look Good
Other attractions on the main stages at the London event included Carly Pearce, Catherine McGrath and Fairground Saints.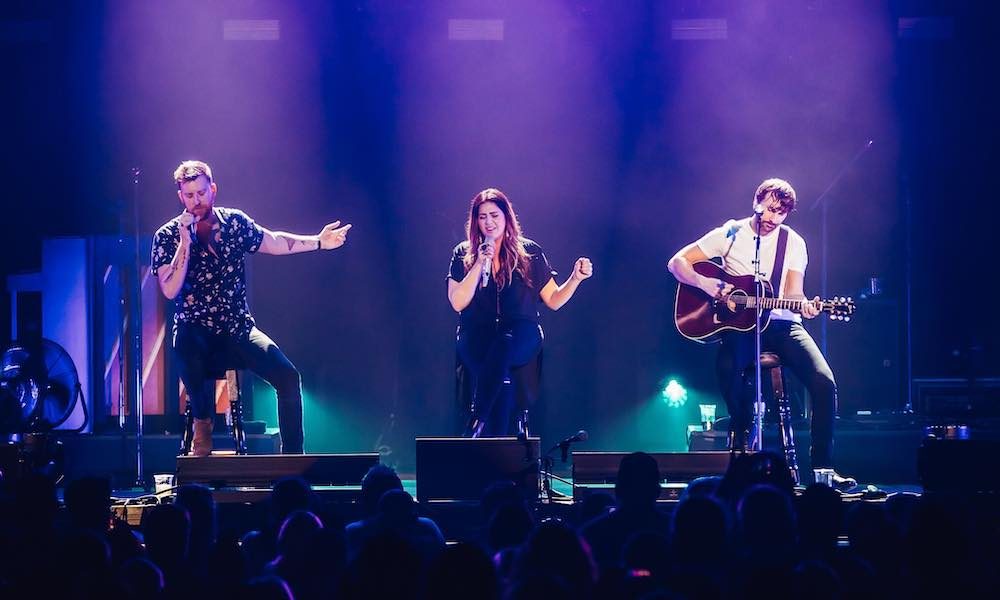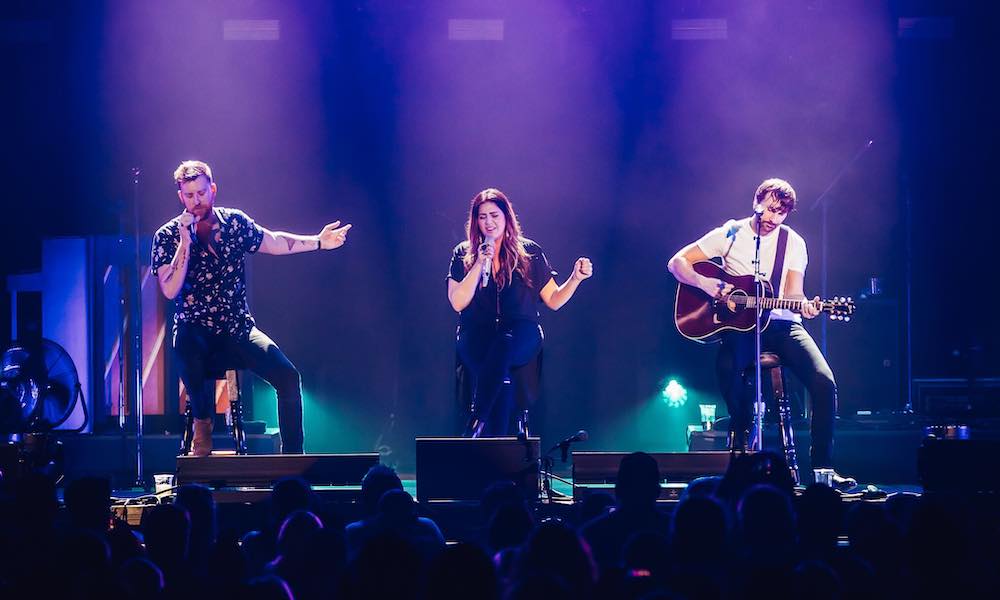 The middle day of the seventh annual Country to Country Festival in London saw both returning heroes and new favourites, at the event that continues to underline the genre's vast modern-day popularity across Europe. The key artists on the bill are moving between the three simultaneous festivals over the weekend, also appearing in Glasgow and Dublin, following new C2C events this year in Berlin and Amsterdam.
The reach and reputation of this showpiece occasion is now such that new artists line up to play it, while other major stars return for their second, or in some cases third, visit. The O2's Saturday (9) London headliners Lady Antebellum were filling that spot for the second time, after their 2015 appearance, and to further emphasise their appeal, the trio were also at the arena during their own tour in 2017.
Singer Charles Kelley could only marvel at how far C2C has come since Lady A first played it, as they energised the vast audience with such staples as 'I Run To You,' 'Bartender' and the slinky 'You Look Good.' There was time for Kelley to move among the crowd for some choruses of 'Suspicious Minds' before they encored with their everlasting theme tune, 'Need You Now.'
That was the culmination of an evening that also offered something of a family affair, with performances by both Carly Pearce and, on the Spotlight Stage, her husband-to-be Michael Ray. 2018 Grand Ole Opry inductee Dustin Lynch shared his own hits such as 'Good Girl' and confirmed the inspiration of Garth Brooks with a cover of 'Friends In Low Places.'
Northern Ireland's Catherine McGrath was also on the Spotlight Stage to share songs from her Talk Of This Town debut, then to make a cameo in an hard-working set by Hunter Hayes. He impressed both with his light but authoritative vocals and his nimble guitar work. There was also a first visit for Fairground Saints, whose Nashville-meets-Laurel-Canyon sound brought sunshine to the arena, including on their new single 'Magic.'
As always, a huge part of C2C's appeal comes in the opportunity to roam the free stages situated inside the O2 complex, and in its Town Square hub, which as of last year, has outgrown its original central location and is now in its own space just outside the arena. This year saw the addition of the Icon Stage, placed within the venue's new shopping mezzanine. There, the afternoon was all about outstanding British and Irish artists, all of them are enhancing their reputations by gigging tirelessly throughout the UK and beyond.
Singer and actress Lisa Wright matched sharp songwriting with dry dialogue, while Co. Kildare-born Megan O'Neill and her band conjured a reflective mood with songs from last year's Ghost Of You album, as well as her next project, which she plans to call Rootless. Liverpool's Laura Oakes delivered a typically smart set of catchy melodies and wry lyrics, whetting the appetite for the new material she's now recording. As was the case for every C2C performer, she was among friends.
Follow the official C2C Festival Stage Artists playlist.
Explore our Lady Antebellum Artist Page.
Format:
UK English