For Richard Carpenter, Biography Offers 'Definitive' Accounting Of The Carpenters' Legacy
'For those who are just discovering the Carpenters or those who have been with us from the start and want to know every little thing about our career, this is the definitive tome.'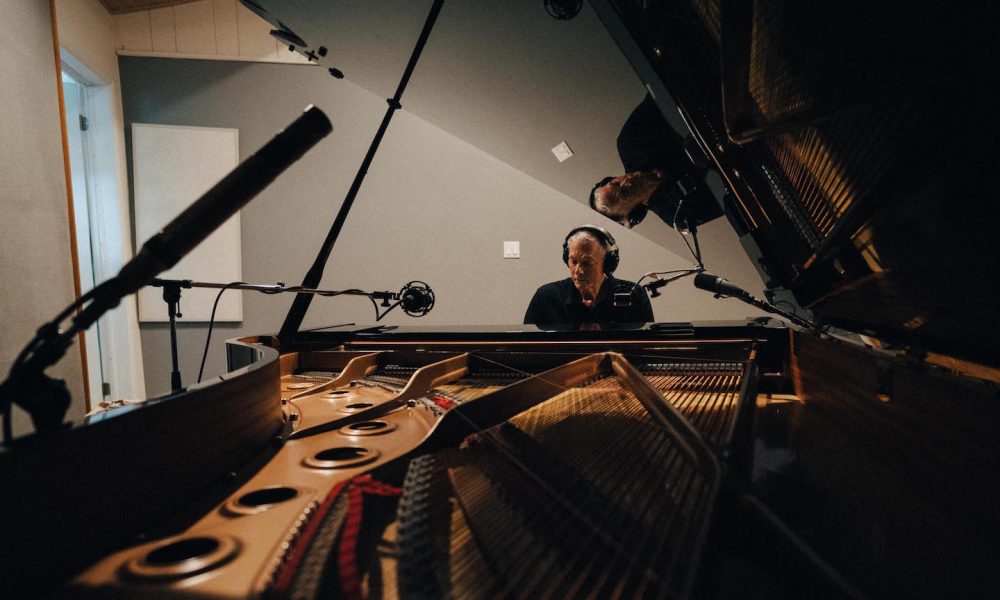 Some 50 years ago, Richard and his sister Karen, better known as the Carpenters, were on top of the world ­– tirelessly touring, recording and promoting a blast of pop classics including "(They Long to Be) Close to You," "We've Only Just Begun," and "Superstar."
A half-century later, Richard's work ethic clearly hasn't changed. From January to May of this year, Carpenter spent countless hours editing and rewriting the just-published biography Carpenters: The Musical Legacy (Princeton Architectural Press) with his co-authors, Associated Press reporter Mike Cidoni Lennox, and musicologist and Carpenters expert Chris May.
Richard authorized one other Carpenters biography published in 1994. But the writer delivered what Richard has called, "the anorexia book" ­– and in it, for the most part, the story of the Carpenters' music went untold.
Subsequently, Richard had other offers to tell the duo's story, but he wasn't intrigued until Cidoni and May came along in summer 2018, the two noting they'd had enough of media features, documentaries, and books focusing on Karen's eating disorder (anorexia nervosa) and the complications which led to her death in 1983 at the age 32.
After the writers promised to put the spotlight back on the duo's career, specifically their recordings, "I agreed to become involved in the project and involved I became," Richard writes in the book's introduction.
Carpenter submitted to approximately 100 hours of interviews and gave the authors access to his rarely visited archive of thousands of Carpenters artifacts, including family photos, outtakes from album-cover shoots, legends from master tapes, handwritten itineraries. Although immaculately organized, most of the items were untouched for decades and never published.
Carpenters - Only Yesterday
While the writers were committed to keeping the book's narrative strictly business, they insisted Carpenter address the duo's personal demons – notably, his addiction to sleeping medication and her eating disorder – when they affected the recordings.
Carpenter lived up to the agreement, and then some. In fact, after reviewing the writers' first draft of the book, Richard was adamant about more personal details being included.
"I didn't want this to be yet another one of those authorized biographies where this famous person never admits to making a single mistake," Richard explains during a press junket for the book in September. "Nobody would even believe that. Nobody's perfect. We weren't perfect."
Weighing in at almost four pounds, and containing 344 pages and approximately 300 images, at first glance Carpenters: The Musical Legacy looks like a mere coffee-table book of pretty photos. But it's really a genre buster: part biography, part memoir, and part reference guide. The book also includes a painstakingly researched discography, along with essays by (and interviews with) key Carpenters colleagues.
"For those who are just discovering the Carpenters or those who have been with us from the start and want to know every little thing about our career, this is the definitive tome," Richard says.
In the late spring, Carpenter had yet to put finishing touches on the book when he began preparations for his third solo album. And by June, he was recording Richard Carpenter's Piano Songbook, a collection of piano-solo versions of Carpenters greatest hits and fan favorites. Already available in Japan, it's set for release worldwide by Decca on January 14.
Richard's summer also included a trip to the Henson Studios in Hollywood, to shoot promotional videos for Piano Songbook. It marked Carpenter's first time in nearly 30 years performing on the site of the former A&M Records lot, where he and Karen recorded all of their hits.
Returning to the Carpenters' former home away from home "was quite emotional," Richard recalls.
A barrage of media interviews plugging the book and album began in late August and will continue through the year, but on October 27, Richard got a night off to attend a private gala at The Wallis Center for the Performing Arts in Beverly Hills, where he was named a "Steinway Artist," celebrating his career-long association with the 160-year-old instrument maker Steinway & Sons.
Richard has performed on Steinway grand pianos on all but one of the Carpenters albums, as well as on the new Piano Songbook album. He also has two Steinways in his suburban Los Angeles home.
At age 75, Richard Carpenter seems nowhere near retirement. On the horizon for 2022, there's a retooling of the two Carpenters Christmas albums into one musically and sonically improved disc. And he's already talking about tracks for a second piano-solo set, should the first one be a success.
But he's also enjoying the moment: appreciating a book that finally gets the Carpenters' story right, replying to letters from the bright new flock of young fans joining the millions who have embraced the duo over the course of the last 50 years, and happy – if not surprised – that the recordings he made with Karen have become a permanent part of the global pop-music tapestry.
Did Richard expect all this – the book, the new album, the continued Carpenters love – to happen at age 75?
"Never," he replies. "It's mindboggling and it's thrilling."
Carpenters: The Musical Legacy is out now. 
Enter for a chance to win a copy of the Carpenters' first officially authorized biography, signed by Richard Carpenter, Mike Cidoni Lennox, and Chris May.