Watch Celeste's 80's-Themed Video For 'Love Is Back'
The joyful song comes ahead of the soulful artist's debut album 'Not Your Muse.'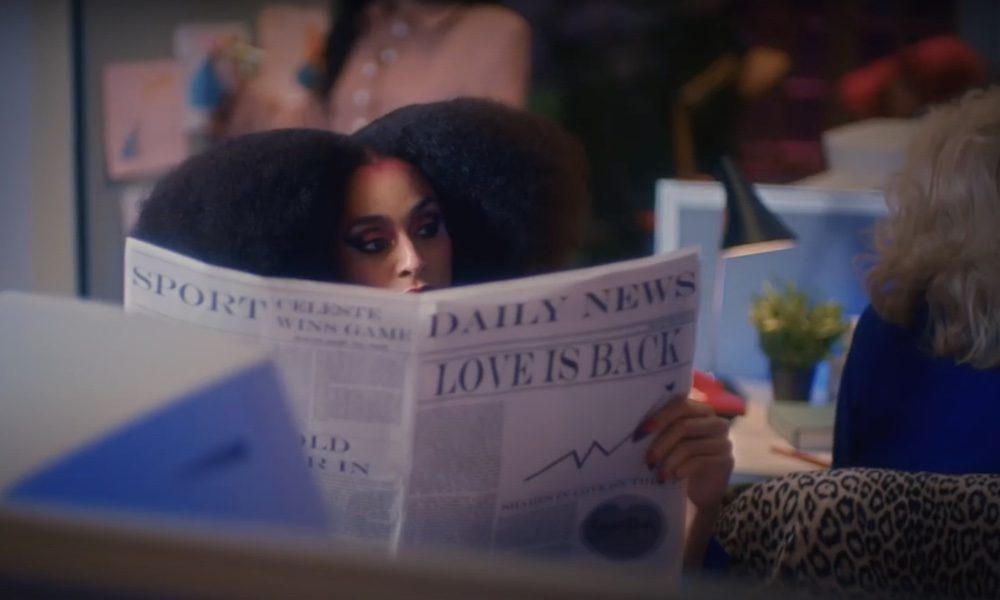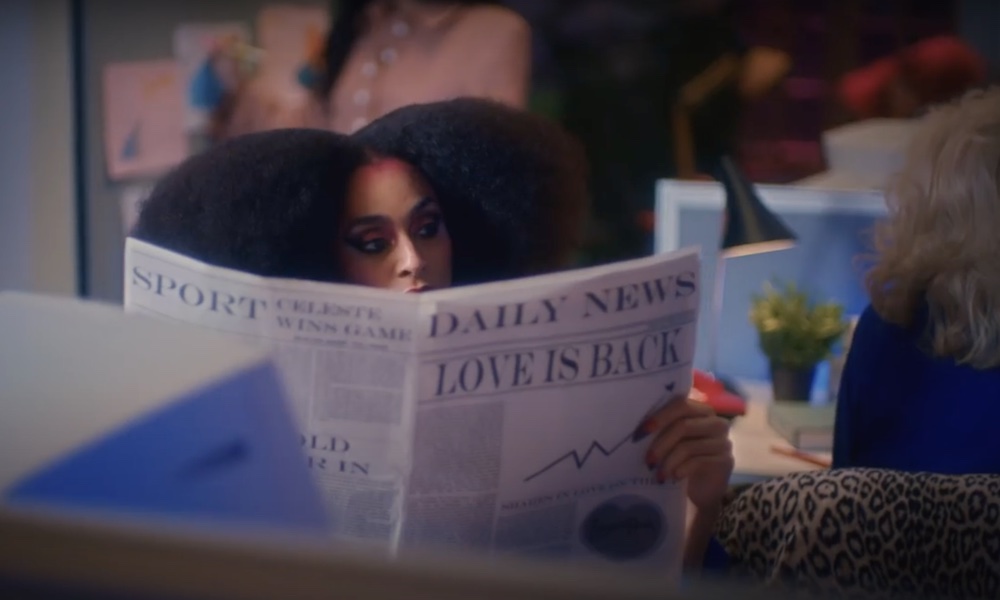 Rising soul star Celeste is back with an inspired video for her latest single, "Love Is Back." The upbeat tune, which the British artist describes as "a satirical look at love," comes ahead of her debut album, Not Your Muse, which hits stores and streaming platforms on January 29.
Directed by Sammy King, the colorful video is set in the 80s, on the office floor of a reimagined stock-broker firm where women dominate. An homage to both female empowerment and love, the visual features a variety of cameos, including Mel C, Jaime Winstone, Miss Jason, Princess Julia, and more.
"It's the late 80s, London and the global currency is LOVE! The women of a buzzing stock exchange office are working around the clock to help bring Love back to the top and to do so, they'll have to work together to sell Love Stocks via the airwaves," explains King. "Celeste takes it upon herself to educate an exclusively male board about Love and how to bring these numbers back up worldwide. This video is an homage to the limitless capacities of female empowerment, consequently transmitting the message that Love is our most valuable resource."
Celeste - Love Is Back (Official Video)
The song, says Celeste, "pinpoints the moment you see someone who you really fancy, the feeling is all new again, you get carried away with the idea of who you think they may be."
She continues, "You then think you are in love again…And then the reality comes to you that this person really isn't right at all!! Although now when I sing it the feeling is different because love really is back!"
"Love Is Back" marks the latest single from the prolific artist, and comes ahead of her debut album, Not Your Muse. The twelve-track LP includes such acclaimed singles as "Strange," "Stop This Flame," and "A Little Love." The latter track, which appeared in the 2020 John Lewis Christmas ad, marked the first time that an original song was commissioned for the popular UK holiday campaign.
Most recently, the BRIT Award winner announced a series of shows at London's Islington Union Chapel, taking place in July. Tickets go on sale tomorrow for the three-night residency.
Not Your Muse is out on January 29 and can be pre-ordered here.