Chicago Blues Stalwart Lonnie Brooks RIP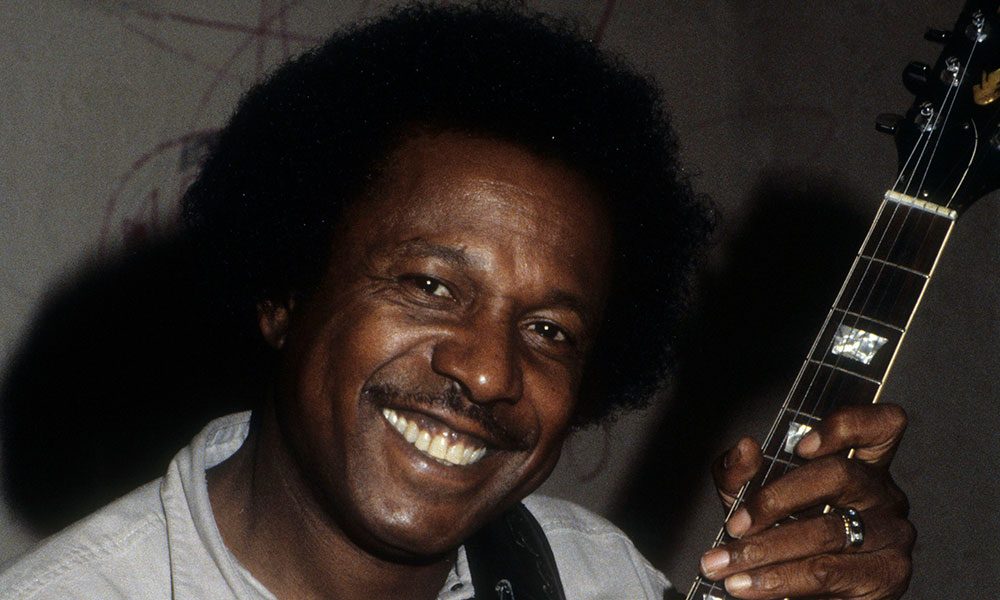 Lonnie Brooks the guitarist who came from Louisiana but moved to Chicago where he lived for over 50 years, passed away on Saturday 1 April 2017, aged 83.
He cemented his relationship with his adopted hometown with his hit recording of Robert Johnson's 'Sweet Home Chicago.' And over his career became known for his intense guitar solos and unique voice.
He was born Lee Baker jr in 1933 and began his career playing in zydeco legend Clifton Chenier's band in the mid-'50s; at this point his was calling himself, Guitar Junior He signed a recording contract with the Louisiana-based Goldband label in 1957 and his first single was an R&B ballad called 'Family Rules.' The follow¬up, 'The Crawl,' was more rock 'n' roll inspired and this lead to him getting a gig with Sam Cooke's touring troupe.
He moved to Chicago in 1960 and dropped his Guitar Junior tag and changed his name to Lonnie Brooks. He immersed himself in Chicago-style blues, which led to a recording contract with Mercury Records. Throughout the 1960s, Brooks recorded for Mercury as well as small Chicago-based labels such as Midas, USA, Chirrup, and Palos, before having his first hit, 'Let It All Hang Out,' for Chess Records in 1967.
In 1969 Brooks recorded Broke & Hungry, his first album that was released by Capitol, and features a return to Brooks' Louisiana roots. Brooks performed in Chicago clubs playing blues, rock, & R&B throughout much of the 1970s. In 1975 he toured France as part of a blues package & released the European album Sweet Home Chicago. In 1978, four of his songs were included on Alligator Records' Living Chicago Blues, Vol.3 album, which led to a recording contract with the label. In 2000 he appeared in Dan Aykroyd's film, Blues Brothers 2000.
In an interview with the Chicago Tribune in 1992, Brooks said the blues did not come naturally to him at first. "Then one night, I saw Magic Sam (Maghett) in a little blues club on the South Side. He went on stage right after he'd gotten into a big fight with his girlfriend, and it was like he was taking it out on his guitar. I seen how it came from the heart, so I went home to the basement, and got into that mood that Magic Sam had been in, and the blues came to me," Brooks said.
Chicago Mayor Rahm Emanuel called him a blues legend, "with a towering talent and soulful style that won him legions of fans across the country and around the world."
Lonnie Brooks RIP
Format:
UK English