Hear Chick Corea's Live Version Of Thelonius Monk's 'Blue Monk'
Corea describes 'Blue Monk' as "a blues that Monk wrote that has become kind of an anthem."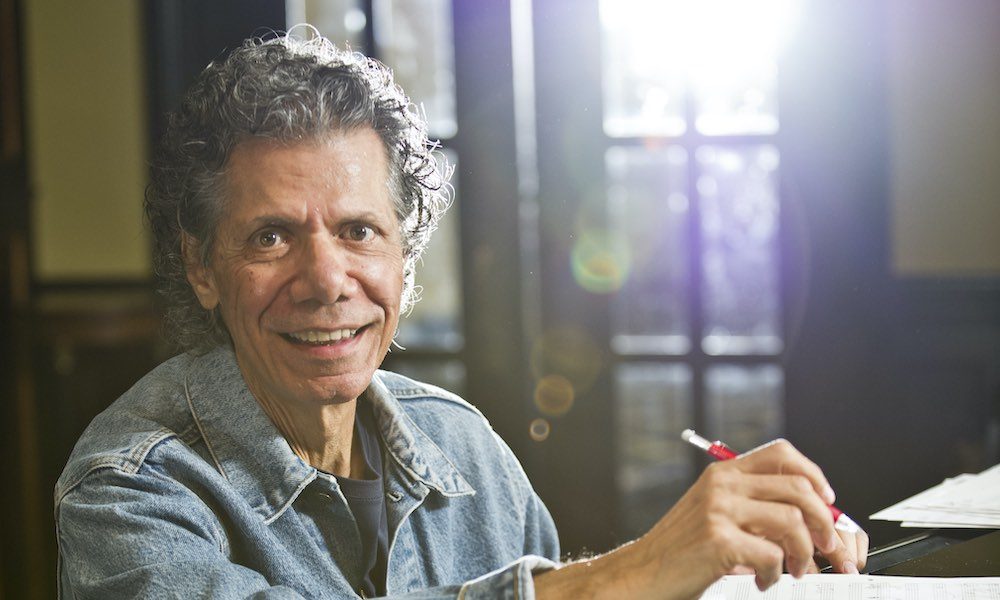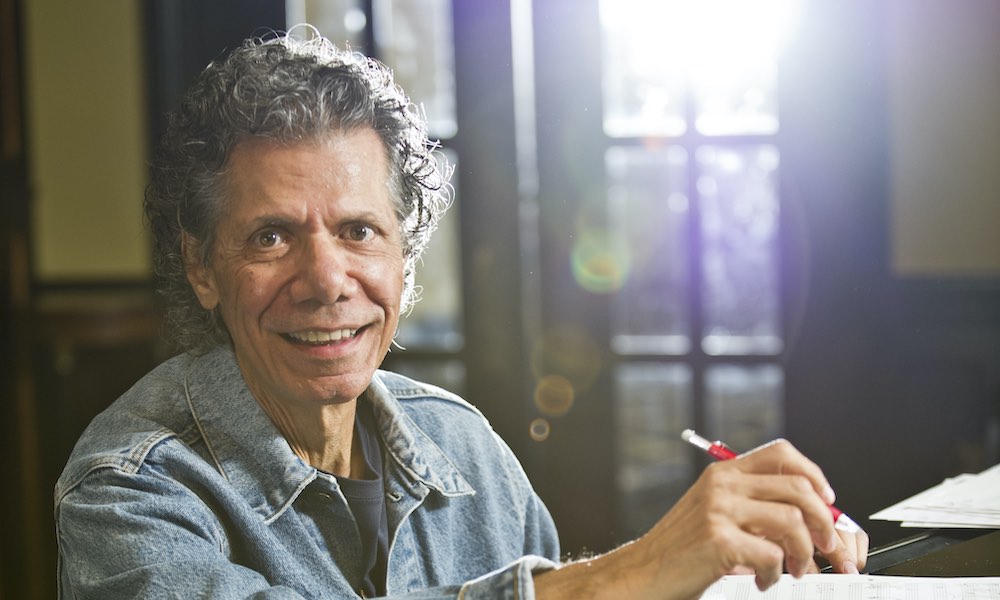 Concord Jazz has released another taste of Chick Corea's upcoming album Plays. It's in the form of a four-track release titled Blue Monk, and features four live recordings. They include the titular take on Thelonius Monk's "Blue Monk," captured in Berlin, and the master pianist's version of Mozart's "Piano Sonata in F, KV332 (2nd Part – Adagio)," live in Clearwater, Florida in 2018.
Blue Monk (Live in Berlin / 2018)
The new release also includes "Yesterdays," caught live in Paris, and "Desafinado" in Berlin. The Plays album is a two-CD/three-LP set of solo performances recorded in various concert halls in Europe and the US. It'll be released on August 28.
"It's a real simple lick"
"'Blue Monk' is a blues that Monk wrote that has become kind of an anthem," says Corea, "'cause it's a real simple lick. It kind of embodies — it distills a lot of what Monk is about into a simple blues. I've been playing it for a lifetime but it's a go-to tune that just opens up worlds somehow on this basic form of the blues — no one better than Monk to pen something like that."
The album will feature Corea's unique interpretations of a wide range of writers, including other classical composers such as Domenico Scarlatti, Alexander Scriabin and Frédéric Chopin. He also delves into the work of Bill Evans, Antônio Carlos Jobim, the Great American Songbook, Jerome Kern and even Stevie Wonder's "Pastime Paradise."
"I'm part of a lineage," says Corea. "The thing that I do is similar to what Monk did, to what Bill Evans and Duke Ellington did, and moving back into another era of music, what Bach and Mozart and Beethoven did. These were all pianists who were composers at heart, who gathered their own musicians together to play. I feel so proud to be a part of that tradition."
Plays is released on August 28 and can be pre-ordered here.
The full Plays tracklist is as follows:
Disc 1:
"Chick Talks Mozart and Gershwin"
"Mozart: Piano Sonata in F, KV332 (2nd Part – Adagio)"
"Someone to Watch Over Me"
"Improvisation on Scarlatti"
"Scarlatti: Sonata in D minor K9, L413 Allegro"
"Yesterdays"
"Chick Talks Bill Evans and Antonio Jobim"
"Waltz for Debby"
"Desafinado"
"Chopin: Prelude Op. 28 #4"
"Scriabin: Prelude Op.11 (Part 1) #4"
"Chick Talks Monk"
"Pannonica"
"Trinkle Tinkle"
"Blue Monk"
Disc 2:
"Pastime Paradise"
"Chick Talks Paco"
"The Yellow Nimbus"
"Chick Talks Portraits"
"Portrait: Henrietta"
"Portrait: Chris"
"Chick Talks Duets"
"Duet: Yaron"
"Duet: Charles"
"Chick Talks Children's Songs"
"Children's Song No. 1"
"Children's Song No. 3"
"Children's Song No. 4"
"Children's Song No. 9"
"Children's Song No. 10"
"Children's Song No. 15"
"Children's Song No. 17"
"Children's Song No. 12"