Chris Stapleton Collaborates With Ed Sheeran, Bruno Mars On New Track, 'Blow'
The new song is from Sheeran's forthcoming all album, 'No. 6 Collaborations Project', which also features Justin Bieber, Eminem, 50 Cent and others.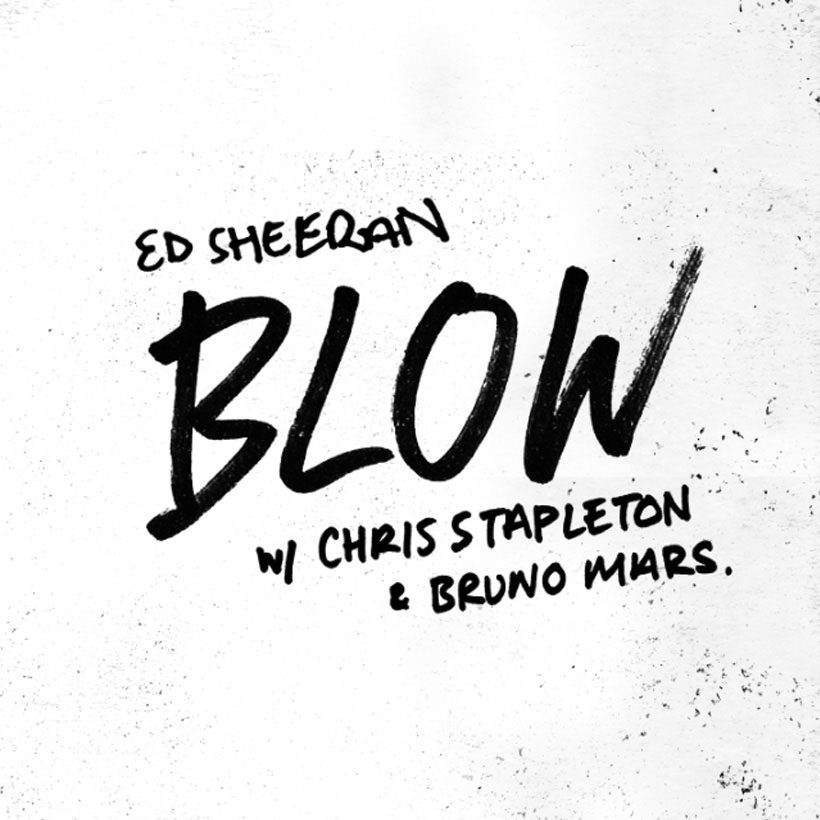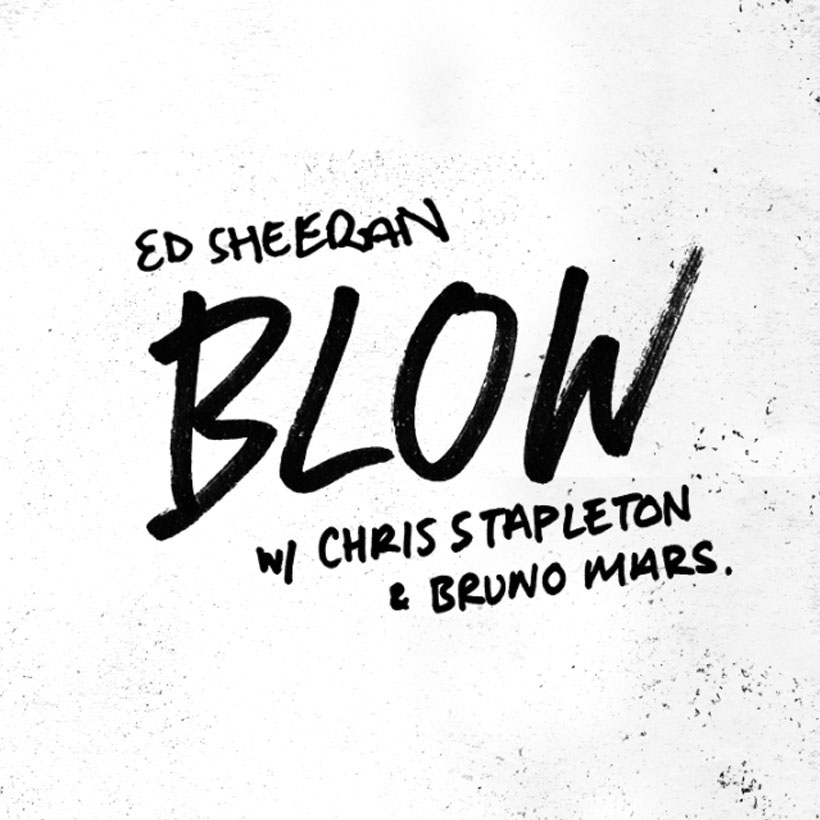 Ed Sheeran has debuted his latest collaboration with country star Chris Stapleton and Bruno Mars, titled 'Blow'. The new song is from Sheeran's forthcoming all collaborations album, No. 6 Collaborations Project, which is out today.
Sheeran previously teased the collaboration with a Facebook post detailing their project. "Me and the main man Chris Stapleton in a basement in Nashville about an hour before Bruno Mars turned up," Sheeran wrote. "This was the day we wrote BLOW, and also the day I decided I wanted a beard like Chris and the swag of Bruno. Alas, I have neither, but we have a good song out of it."
"I loved making both records. Bruno, Chris and I had a lot of fun recording," Sheeran says in a press release. "Play them loud, tell your mates, enjoy!"
'Blow' features a heavy, distorted electric guitar riff and a highly sexualized lyric, ending with the tag line, "Pull my trigger, let me blow your mind." Mars produced the song for the unlikely trio. Though Sheeran has a slew of guest artists on the album from all different genres, Stapleton is the only country artist featured on the project.
To date, Sheeran has now unveiled five tracks from his upcoming LP.  'I Don't Care' with Justin Bieber is already shaping up to be one of the songs of summer and climbing the radio charts in tandem with the second and third singles revealed – 'Cross Me' featuring Chance The Rapper & PnB Rock and 'Beautiful People' featuring Khalid, respectively, while the ballad 'Best Part of Me' was released simultaneously with 'Blow'.
Sheeran is no stranger to the country music world; he recently co-wrote Kenny Chesney's new single 'Tip of My Tongue.'
"As a co-write with a new writer, it's one of the most fun sessions I've done in a long time," Chesney said. "I get why people love working with him."
Ed Sheeran's, No. 6 Collaborations Project includes the following tracks:
1. 'Beautiful People' – feat. Khalid
2. 'South of the Border' – feat. Camila Cabello & Cardi B
3. 'Cross Me,' – feat. Chance the Rapper and PnB Rock
4. 'Take Me Back to London,' – feat. Stormzy
5. 'Best Part of Me,' – feat. YEBBA
6. 'I Don't Care,' – with Justin Bieber
7. 'Antisocial,' – with Travis Scott
8. 'Remember The Name,' – feat. Eminem & 50 Cent
9. 'Feels,' – feat. Young Thug & J Hus
10. 'Put It All on Me,' – feat. Ella Mai
11. 'Nothing on You' – feat. Paulo Londra & Dave
12. 'I Don't Want Your Money' – feat. H.E.R
13. '1000 Nights' – feat. Meek Mill & A Boogie Wit Da Hoodie
14. 'Way to Break My Heart,' – feat. Skrillex
15. 'Blow' – with Bruno Mars & Chris Stapleton.
Explore Our Chris Stapleton Artist Page.
Format:
UK English